Great Change Begins with
Heart & Soul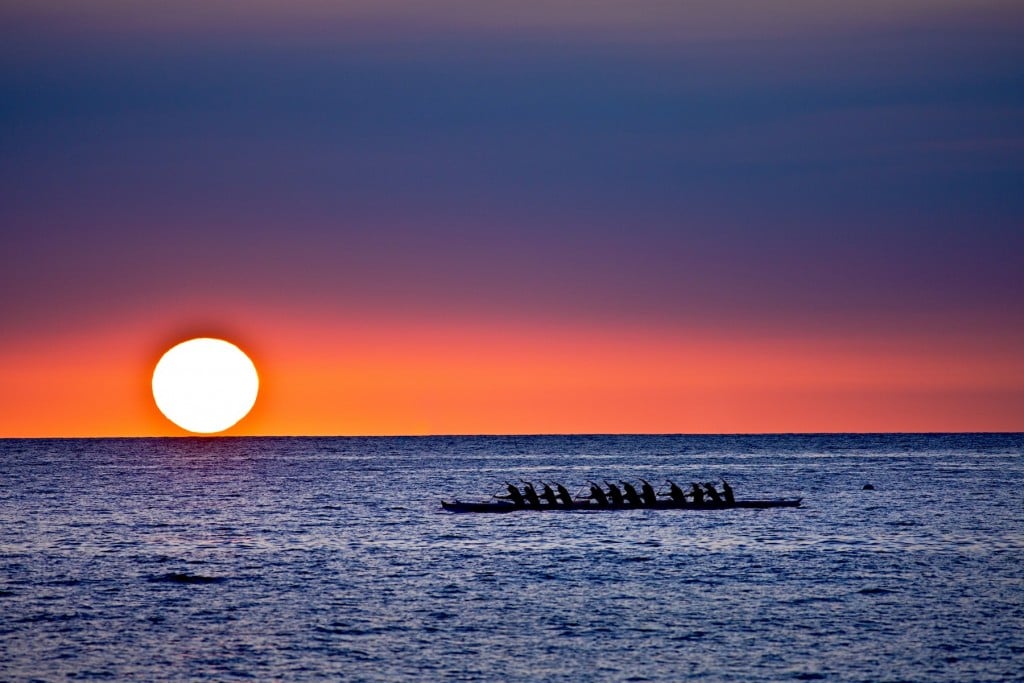 An outrigger canoe often serves as a powerful and apt metaphor for how Hawaii can move forward on the many challenges we face.
In a canoe, a team paddles in unison toward a sometimes distant spot on the horizon. You can face headwinds and rough seas, even a leaking boat, but working together makes difficult journeys possible. However, if there is discord or some people do not pull their weight, the boat slows and may huli when a strong wave hits.
A Hawaiian sailing canoe offers another metaphor for Island people, another way to understand how Hawaii can move forward. I attended the Hawaii Executive Conference in October while Hokulea was anchored nearby in Kona's Kahuwai Bay. One windy afternoon, a small group of us listened as crew members explained their roles as a closely integrated team aboard Hokulea. Archie Kalepa, the water-safety officer, explained it succinctly: "While we are sailing, everything I do affects everyone else on board." For better or for worse.
Even when we are on dry land, what we do affects others. The effects on our family and our work team are usually obvious; the wider impacts are often subtle. But when many of us work together — just as the well-trained crew of an outrigger canoe or a sailing canoe — our positive impact can be huge, long-term and inspiring.
This year's Hawaii Executive Conference had an audacious goal: to be the genesis of a broad movement of motivated people that tackles some of Hawaii's biggest challenges. With that goal in mind, the conference's theme may surprise you: "Leading and Inspiring with Hawaii's Soul."
Duane Kurisu – the CEO and owner of aio, which owns Hawaii Business and many other local companies — was the architect of this year's conference and its ambitious long-term goal. He is also the prime force behind Kahauiki Village, the community for homeless families built off Nimitz Highway, next to Ke'ehi Lagoon Beach Park. Read this month's report by staff writer Noelle Fujii on how Kahauiki was built and how to replicate it elsewhere, and you will better understand how Kurisu drives positive change in the community. He will tell you it must begin not with a strategic plan and a briefcase of reports, but with heart and soul. The strategy must be smart and focused but it has to originate in your heart.
The three-day HEC conference was just the starting point. Six year-round committees were formed to tackle the CHANGE issues: Community and economy; Health and wellness; Arts and culture; Natural environment; Government and civics; and Education. Hawaii Business will do independent reporting on each subject; we plan to publish our first report in the February 2019 print issue and online, and then monthly through July. Copies of each HB report will be sent to legislators and other elected officials, local philanthropists and others working on positive change in the community. Next year's HEC conference will then re-energize and refocus the movement's progress.
Cynics are already suggesting that such local movements usually start with great enthusiasm and then slowly lose energy, focus and influence — and eventually die. They are right. That's why it is so important to begin with heart and soul. Kahauiki itself proves that if your heart is in it, great things can and do happen. In fact, that may be the only way great things happen.