Green Tea Goes Well with Cookies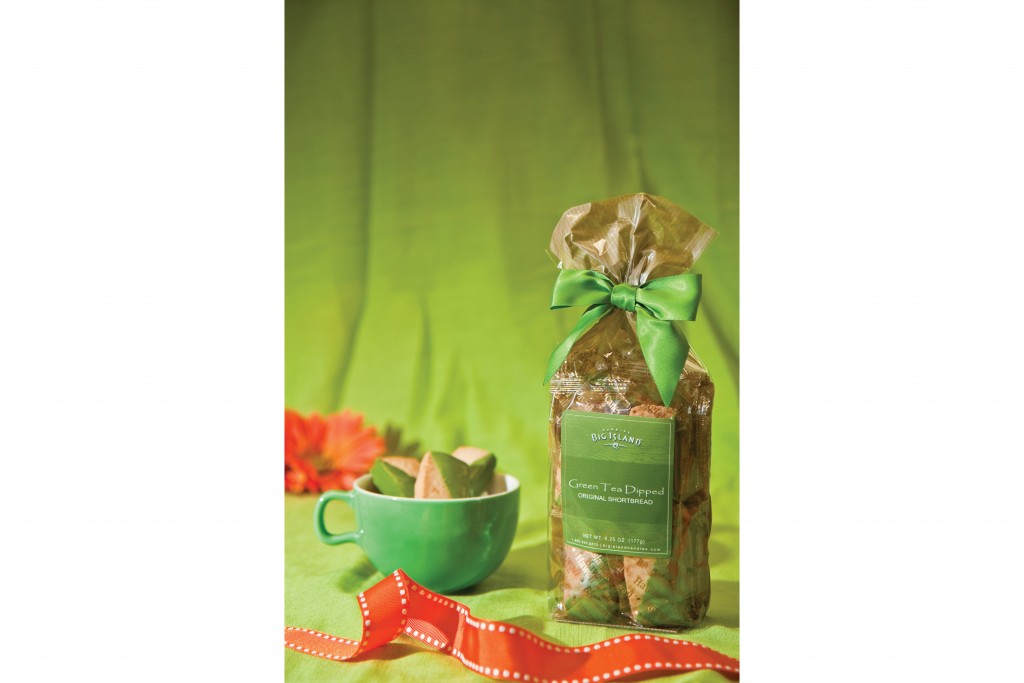 Looking for a great holiday gift? If so, Big Island Candies has put a spin on its world-famous diagonally dipped macadamia-nut shortbread cookies by dunking them in a rich white cream coating with matcha (finely milled green tea).
"Green is the new black!" says Lance Duyao, director of retail operations and special events.
If you're more of a traditionalist, Big Island Candies also recently launched its Ultimate Chocolate Chip Cookies made with semisweet dark chocolate and macadamia nuts. Ten of those cookies sell for $13.50 and the green tea-dipped cookies come in packages of 12 for $11.50. Trust us, your friends and family will thank you.