Hawaii 2011 Our Quality of Life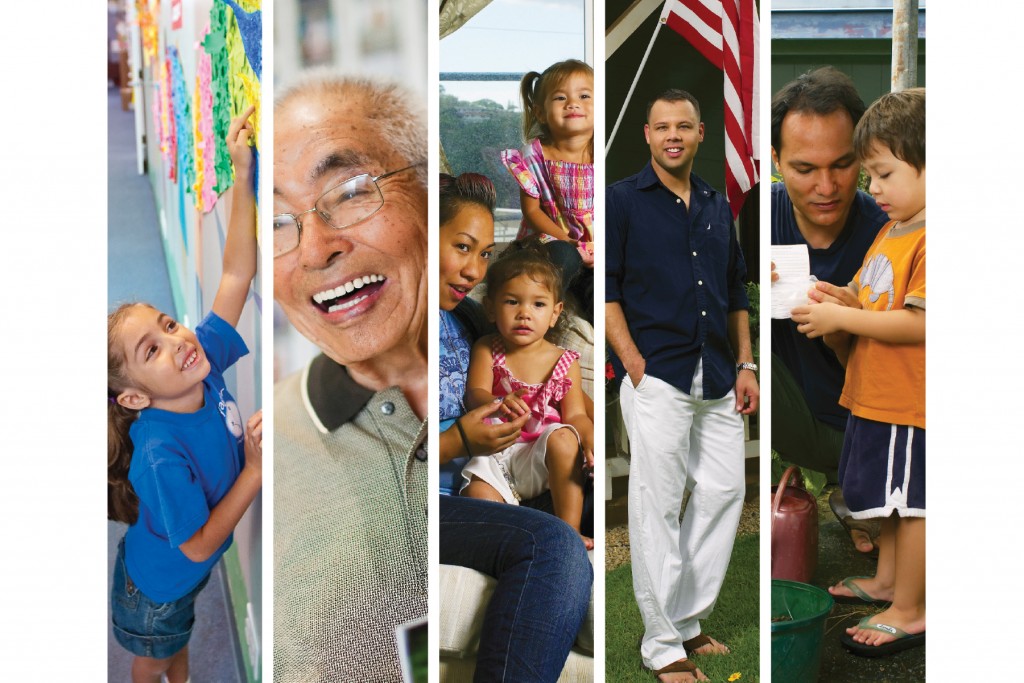 Understanding Hawaii, Then Acting to Improve Our Quality of Life
Building a better future for Hawaii begins with a clear understanding of who we are and where we stand – our vital strengths and crippling weaknesses. This report provides key parts of that information and offers sensible ways to build on our successes and overcome obstacles.
There is much to celebrate – both when we compare Hawaii to America as a whole, and when we compare ourselves to our recent past. But these pages do not hide our failures.
This report focuses on six crucial challenges for Hawaii: the economy, health, education, the environment, housing and homelessness, and crime and communities. We offer statistics, personal stories and ways forward.
This would have been impossible without the energetic help of the Center on the Family at the University of Hawaii-Manoa. The center collected hundreds of sets of statistics from dozens of sources – locally and nationally. We are especially grateful for the hard work of researcher Sarah Yuan.
We also collected information from many other sources. Special thanks to Kathleen Baker of the state Department of Health for updating statistics for us.
We are equally grateful to our sponsors. Their generous donations made this report possible and ensured that it will reach tens of thousands of key decision-makers and ordinary people, in print and online.
We have put all of the data online at hawaiibusiness.com/Hawaii2011 and will add more information as resources permit. The website also offers anyone a chance to contribute their own information and solutions.
Please read the report, consider its implications and then take action. Our future depends on you.
Thank you,
Steve Petranik – Editor
Beverly Creamer – Reporter
Jen Tadaki Catanzariti – Designer