Hawaii Business Celebrates With 20 for the Next 20 Leaders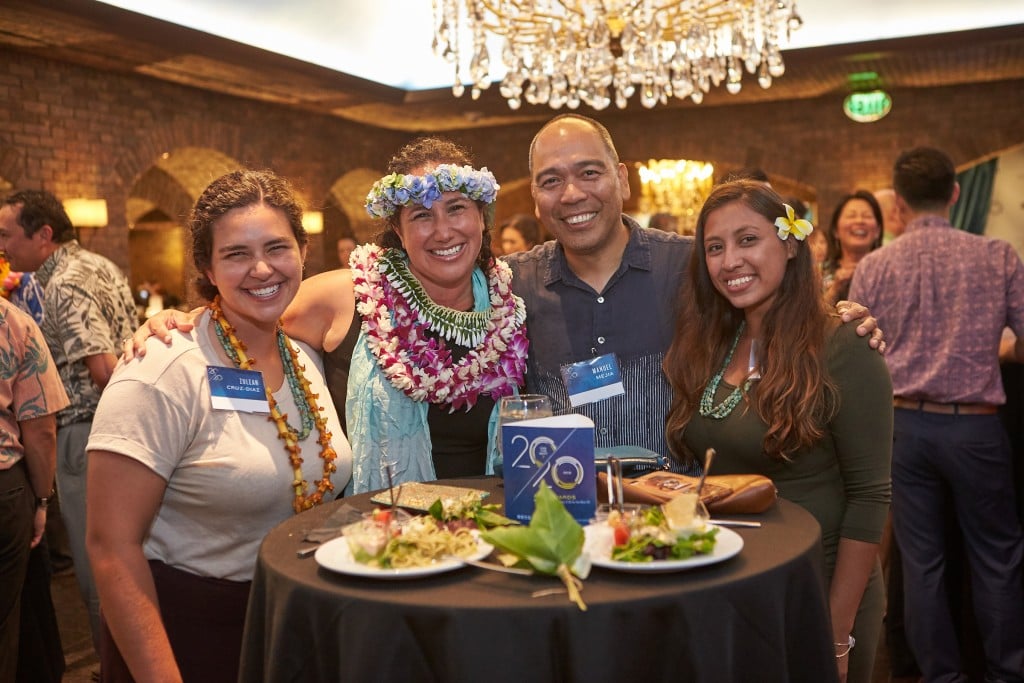 For a group of local emerging leaders, April 5th was a time to celebrate, network and reflect on their dreams for Hawaii's future.

They are part of Hawaii Business' 20 for the Next 20 class of 2018 – men and women who the magazine believes will have a major impact on Hawaii in the next two decades.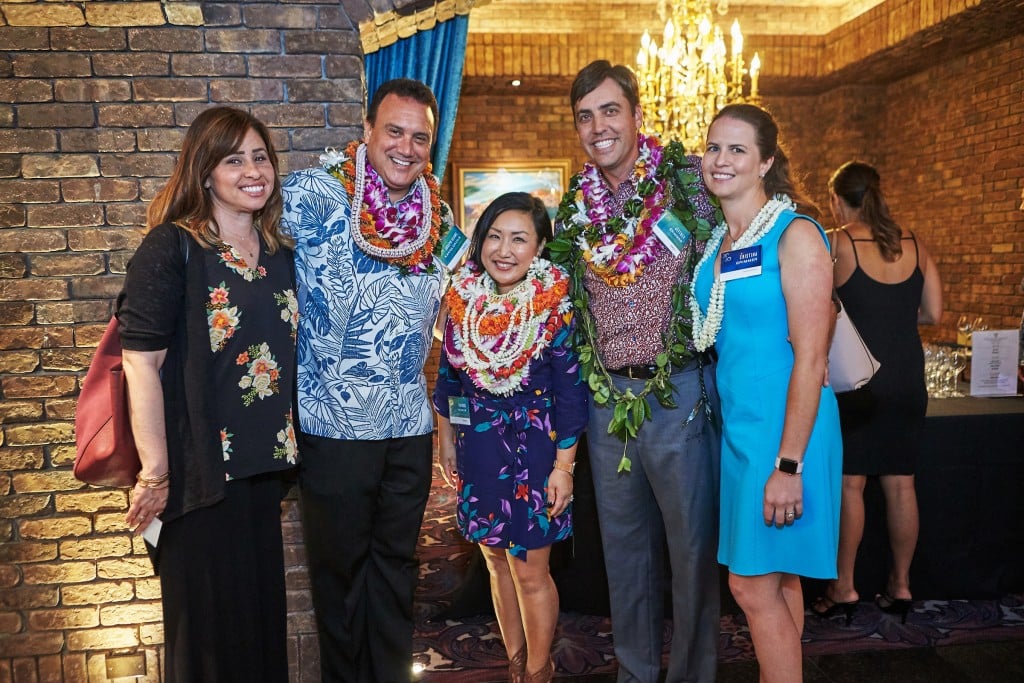 "These people have already proven themselves with their accomplishments, intelligence, charisma, energy, leadership and passion, and we predict many more accomplishments in the future," editor Steve Petranik said to this year's cohort and their friends, families and colleagues at Vintage Cave Cafe.
Honorees were each presented with a plaque and an Alii Award – a pin whose design was inspired by the ahu ula feather cloaks and capes worn by Hawaiian royalty.
Emily Reber Porter, COO of The MacNaughton Group, said the recognition was an honor: "Now that I've been put in the spotlight a bit I feel even more pressure to do the right things, and I'm happy about that because it's my intention."
She added that the awards emphasize the importance of people making positive impacts in the broader community, not just their own worlds. "I think we're setting a goal that a lot of people in Hawaii should try to live up to."
Throughout the night, honorees networked with each other and their guests and shared their hopes and goals for the future.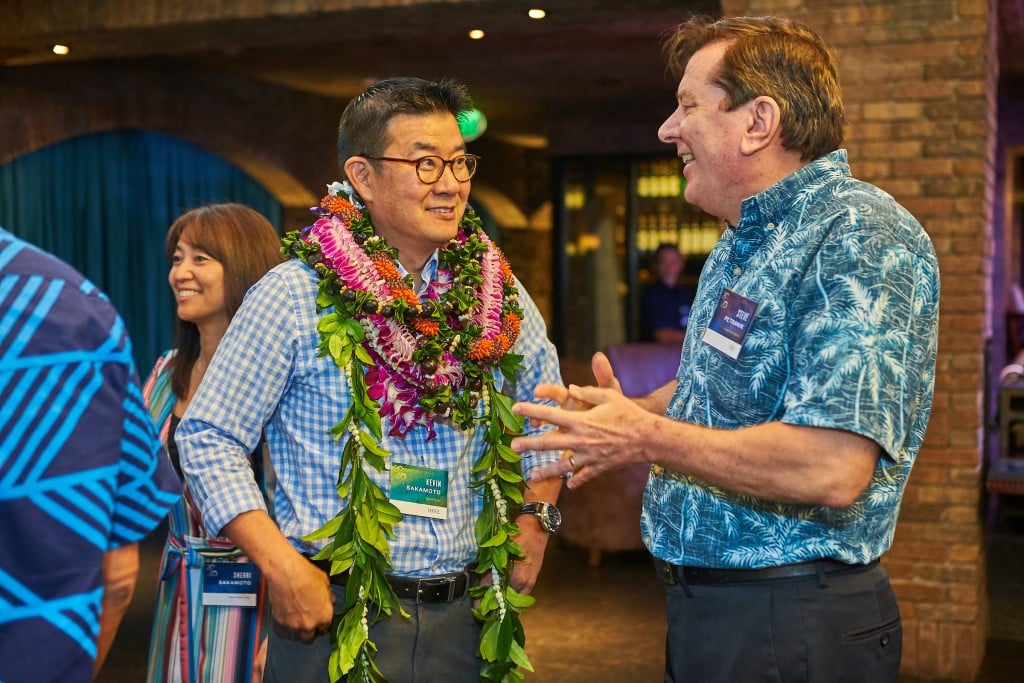 Honoree Lyndsey Haraguchi-Nakayama of Hanalei Taro & Juice Co. said her goal is to shed light on farmers and the challenges they face with sustainability. For example, tsunamis and hurricanes pose threats to farmers who supply food to the community.
She and her father flew from Kauai to attend Thursday evening's event, where she met the rest of the cohort for the first time.
"I think there's a very solid group of young talent in Hawaii – individuals who are being recognized tonight and beyond that," said honoree Ryan Nobriga of Hawaiian Dredging Construction Co. "So I think it's something special to be a part of this group."
His goal is to help the younger generation thrive.
Honoree Chris Kajioka of Senia Restaurant shares that goal. After all, he said, that's part of his role as a restaurant owner – to make sure that everyone who works for him has a good work environment, a good life, but also learns as much as possible so they can pass that knowledge on.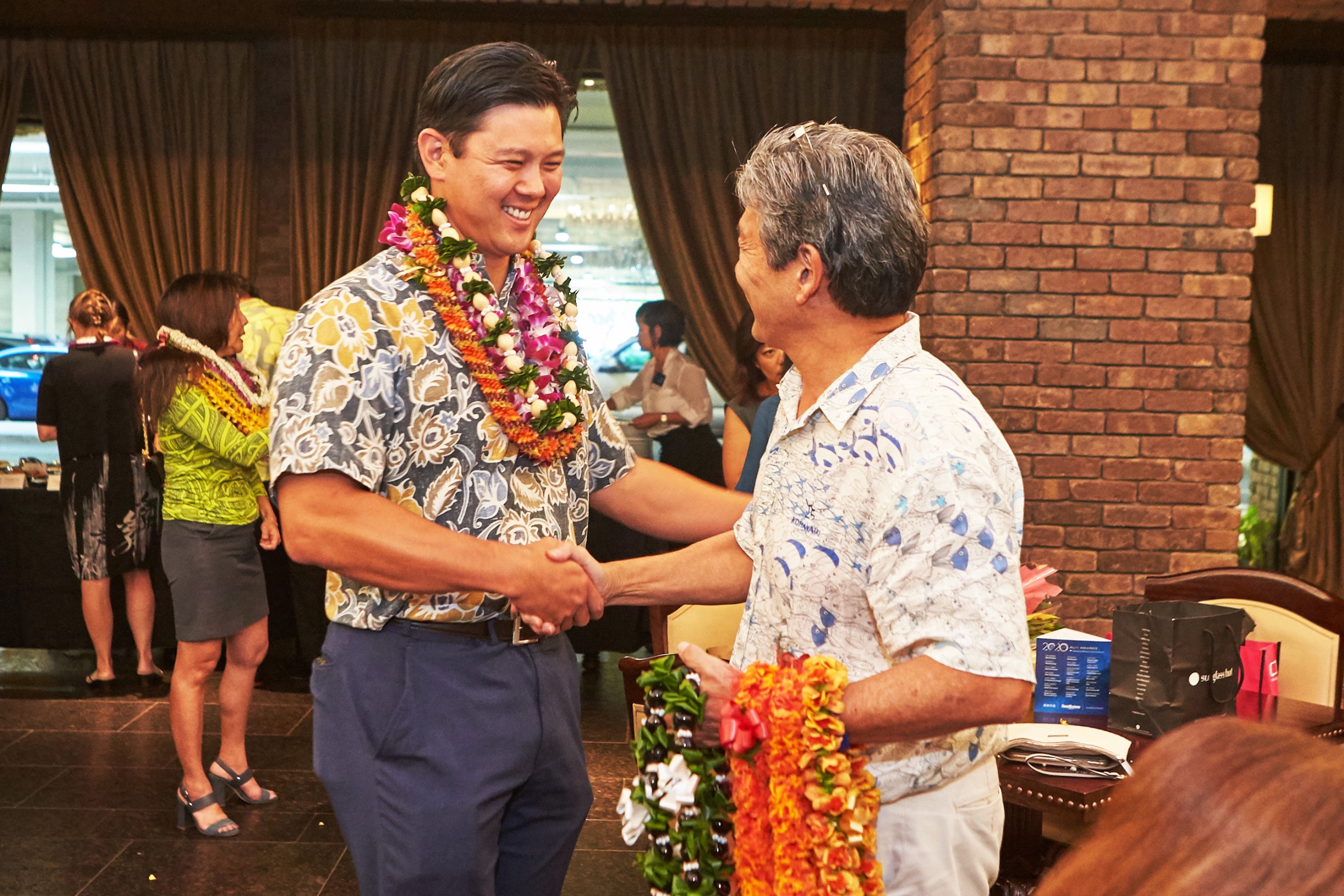 ---
Vintage Cave Cafe

Reservations:
808-441-1745
cafe@vintagecave.com