Hawaii Business Magazine Wins Five National Awards
Among the honors are gold for our reporting on Honolulu rail and a bronze for best regional business magazine in North America.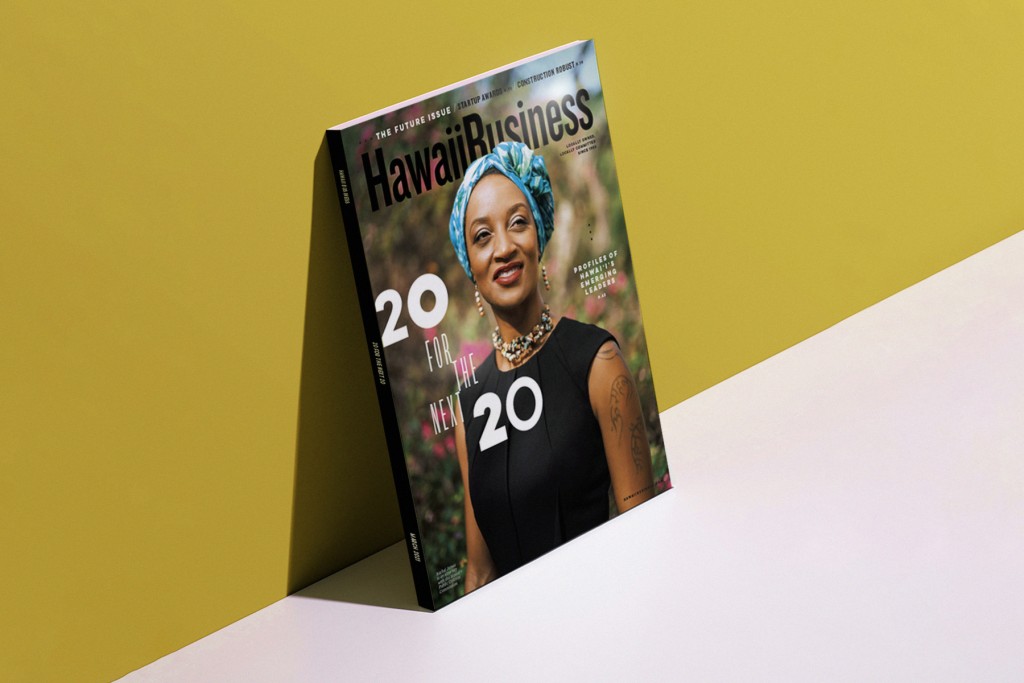 Hawaii Business Magazine  has won five awards from the Alliance of Area Business Publishers, an association of about 65 publications in the U.S. and Canada that deliver regional business news. The awards were for work published in 2021.
In a category open to all member publications, Hawaii Business won gold for Best Use of Multimedia for its November online report: "How Honolulu's Rail Got to $12.45 Billion and 11 Years Late."
The multimedia report was a team effort: Noelle Fujii-Oride was the reporter and writer; Kelsey Ige and Amy Ngo worked on design; Joelle Cabasa and Tianna Morimoto handled digital development; Chavonnie Ramos created video; and Aaron Yoshino provided pictures.
The judges said: "Writing, graphics, and videos keep the audience engaged through this multipart series. With a very comprehensive coverage of the topic, the package includes an impressive range of visualizations to communicate deep and well-rounded reporting."
Validation for Our Work
I'm gratified by this award because it validates our investment of time, energy and passion into digital journalism that supports the local economy and our communities. We want to keep Hawai'i informed of big issues like rail, housing, how local businesses succeed, and many other important topics, and to do that, we need to meet people where they're at – and more and more that is online.
We're succeeding. The latest audit by the Circulation Verification Council estimates an average of 173,427 readers and contacts a month across all Hawaii Business platforms. Preliminary estimates for 2022 are even higher.
Staff Writer and Engagement Editor Fujii-Oride also won silver for Best Explanatory Journalism in the large publications category for her rail report. The judges said: "This package of stories and infographics reveal the reasons behind cost overruns and delays for a public works project unprecedented in the state. By taking a by-the-numbers approach with context, readers can see the scale of the project for themselves."
This award is another validation: Noelle spent three months almost exclusively working on Honolulu rail, a huge commitment for our small team. But we felt the community needed a comprehensive and broad report as the future of the $12.45 billion rail project was being debated.
Competing Against the Best
The publication also won third-place bronze for Best Magazine, a team effort to which everyone on staff contributed. This award takes into account almost everything we do: reporting, writing, design, photography, graphics and more.
In the past six years, Hawaii Business has won gold three times and bronze twice for best magazine, while competing against successful business magazines in Dallas, Florida, Detroit and other markets with populations up to 15 times that of Hawai'i's. I'm so proud of the people I work with.
The judges for the best magazine category said: "Strong and varied cover design provides an inviting front door. Important stories about rail projects, grandparents as caregivers and rising sea levels combine deep reporting and visual packaging. Features such as '20 for the Next 20' and 'The Next $1 Billion Industry' are beautifully designed while offering glimpses of what's next for business in Hawai'i. At the heart of each issue is a clear-eyed focus on the people at all levels who make business happen."
Compelling Designs and Pictures
Creative Director Kelsey Ige and Staff Photographer Aaron Yoshino won bronze for Best Magazine Cover for the March 2021 cover that featured 20 for the Next 20 honoree Rachel James, attorney for the Public Utilities Commission.
The judges said: "A radiant image of one of Hawai'i's emerging leaders literally sheds positive light on an individual that is at the forefront of Hawai'i business. The experimental use of typography, with alternating font width, creates a wonderfully balanced cover. This breaks the rules, is outside the box and succeeds stupendously."
The other bronze was for Best Feature Layout – Magazine for the March 2021 report on the "20 For the Next 20." Ige created the design while Yoshino, Michelle Mishina and Jordan Murph contributed photographs.
The judges said: "Bold typography makes an impactful statement on the opening spread of this design while a dynamic grid system, colorful backgrounds, fun typographic title treatments and stellar photographs convey a visually exciting celebration for Hawai'i's emerging leaders. The color tones, rules and simple visual elements strike a great balance of worldliness and fun."