Hawaii Company Offers Hope To The Blind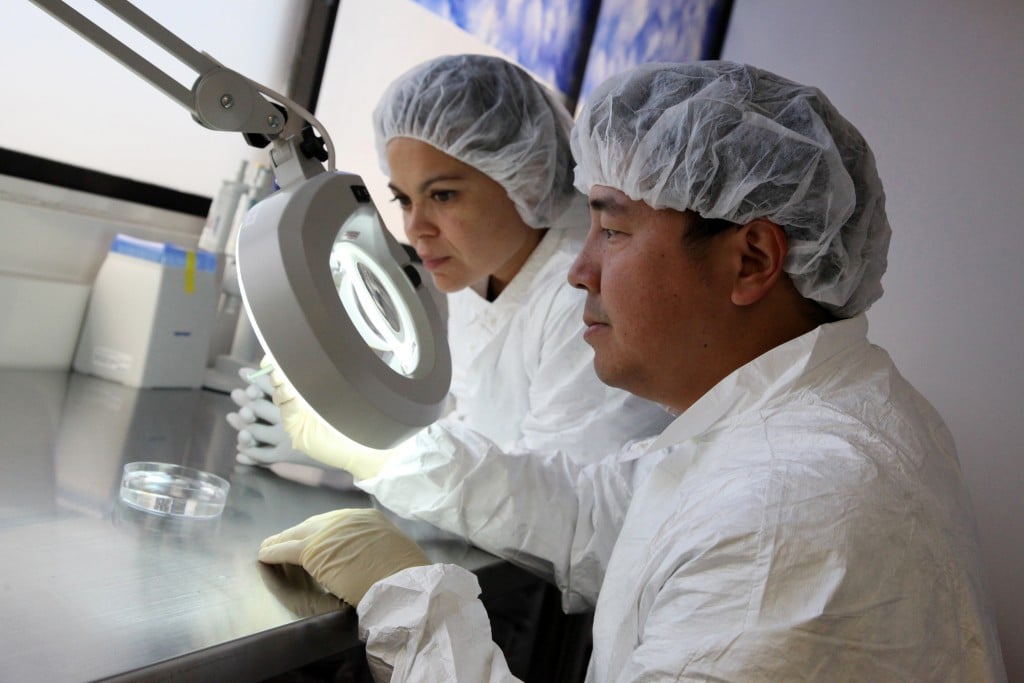 Hope for 10 million people worldwide with corneal blindness may be as close as the Cellular Bioengineering offices in Moiliili.
The firm's Eyegenix division is shepherding development of a biosynthetic cornea that is being hailed as a promising advance for cornea replacements. Eyegenix holds the exclusive worldwide commercial transplantation rights for the artificial corneas.
In August, a two-year, phase 1 clinical study was published in the journal Science Translational Medicine. The study indicates that Eyegenix's artificial cornea produces results comparable to transplanted human corneas.
The study found vision improved in six of 10 patients receiving the transplants and said that, with further optimization, the corneas could offer a safe alternative to donor corneas.
"This is really a big breakthrough," says Marianne Price, director of research and education for the Cornea Research Foundation in Indianapolis. "It would be really helpful to have a good artificial cornea."
Artificial corneas would be valuable because few corneas are available from cadavers, especially outside the U.S., and, even when they are available, the transplants come with the risk of rejection and infection.
Dr. Mark Mugiishi, medical director for Cellular Bioengineering, says Eyegenix looked around the globe for a solution and settled on bioengineered corneas invented at the University of Ottawa and the National Research Council of Canada.
Eyegenix says it is devoting significant resources toward more studies and a manufacturing plant. "The future for the effort includes completion of a certified manufacturing facility here in Hawaii, expanded clinical trials, regulatory approval," says Mugiishi.
"And, eventually, addressing the worldwide problem of corneal blindness with an endless supply of off-the-shelf, manufactured, synthetic corneas that can bring sight back to many people who currently have no hope for vision without our technology."