Tracking Hawai'i Homeowners Who are Equity Rich or Seriously Underwater
It appears counterintuitive, but the number of people in each category has grown, according to a new report.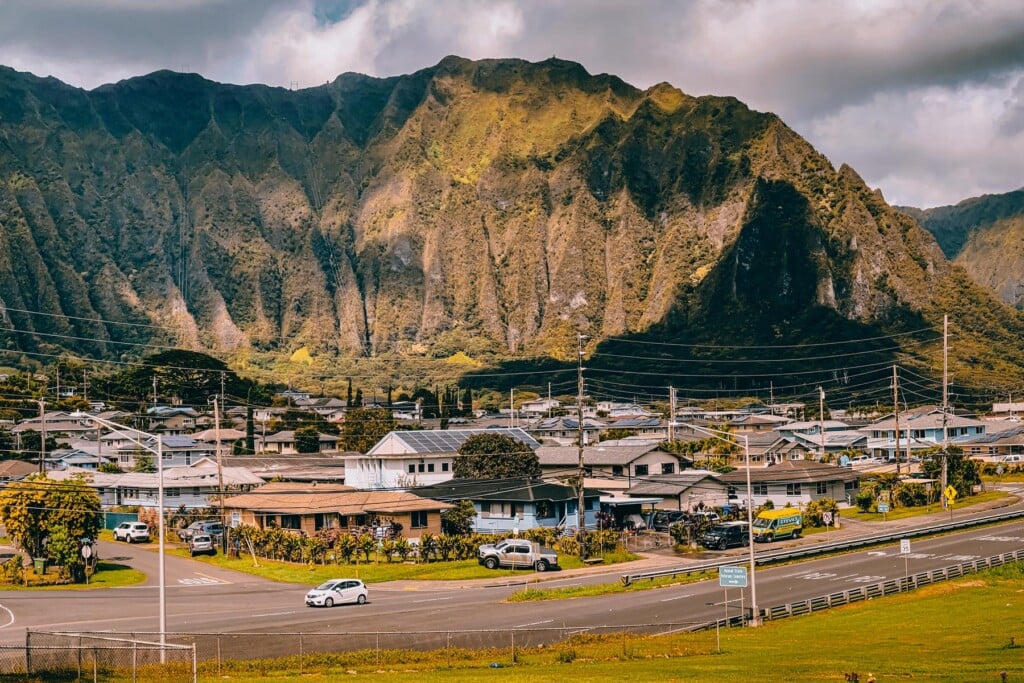 It seems like a paradox: More Hawaiʻi homeowners were equity rich at the end of last year, but also an increasing number of homeowners in the Islands – particularly on Oʻahu – were seriously underwater on their mortgages, according to a new report.
More than 58% of homeowners had at least 50% equity in their homes in the fourth quarter of 2022, up from 53.2% in the same quarter of 2021. That ranked Hawaiʻi at No. 10 in the nation for the percentage of equity-rich homes. Vermont was No. 1 with a whopping 76.6%, while the national average was 48%.
But ATTOM Data Solutions also reports that 2% of homeowners in Hawaiʻi were seriously underwater at the end of 2022, meaning they owed at least 25% more than the market value of their homes.
That's up from 1.5% in the fourth quarter of 2021, and while Hawaiʻi's underwater percentage is among the lowest in the nation, that increase of 0.5 percentage point was the second-highest increase in the U.S. Nonetheless, Hawai'i's statewide rate of 2% was the 15th-lowest in the U.S.
Neighbor Islands homeowners are the most equity rich in Hawai'i – 61% of them on Hawaiʻi Island, 68.4% on Maui and 71.9% on Kauaʻi have more than 50% equity in their homes. On O'ahu, 54.7% of homeowners are equity rich. Oʻahu also had the highest percentage of seriously underwater homeowners at 2%.
Oʻahu is just starting to see prices decrease after years of steady increases. The Honolulu Board of Realtors reported the median price of a single-family home in January declined to $970,000 from $1.05 million in January 2021, a decline of 7.6%.
But Realtors are not yet seeing a negative appreciation for homes purchased in the last five years.
"We're going to have to watch that trend," says Chad Takesue, partner and chief operating officer of Honolulu real estate firm Locations. "Normally when we see the number of sales decrease, if you see that trend continue, which it was all the second half of last year, pricing usually does follow that."
Comparisons are Challenging
Takesue, who was the 2022 president of the Honolulu Board of Realtors, also notes it's hard to compare this year's data to last year's numbers. The crazy high sales numbers and prices during the Covid-19 pandemic were before mortgage interest rates soared and before inflation drove up prices for everything from gasoline to eggs.
He said price appreciation in homes is still strong when you look at the long term. Oʻahu single-family homes appreciated 11% in 2022, when compared to the previous year, but that jumps to 45% over five years and 76% over 10 years, according to data provided by Locations.
Even if prices decline, the current market is nothing like the last downturn, he says. Prior to the Great Recession, looser lending standards meant a lot of homeowners were not sitting on much or any equity when the downturn hit.
"In 2009, we had a lot more short sales and bank sales (of foreclosures) because people were not able to make payments," he says, explaining that short sales happened when people who bought at the top of the market a few years earlier had to sell for less than what they owed.
It was worse for people who bought back then with 100% financing, so they had no equity going in. But Takesue says recent urban Honolulu buyers typically bought with down payments of 10%, 20% or more.
For any homeowner who bought in the past few years and is worried about prices going down now, Takesue says to look at the long-term appreciation: In the last five years, Oʻahu condos had an average of 24% appreciation while single-family homes appreciated 45%.
"You only make money and lose money when you sell," he says.