Hawaii News Now wins two Emmy® Awards for newscast excellence at the 46th Annual Northern California Emmy® Awards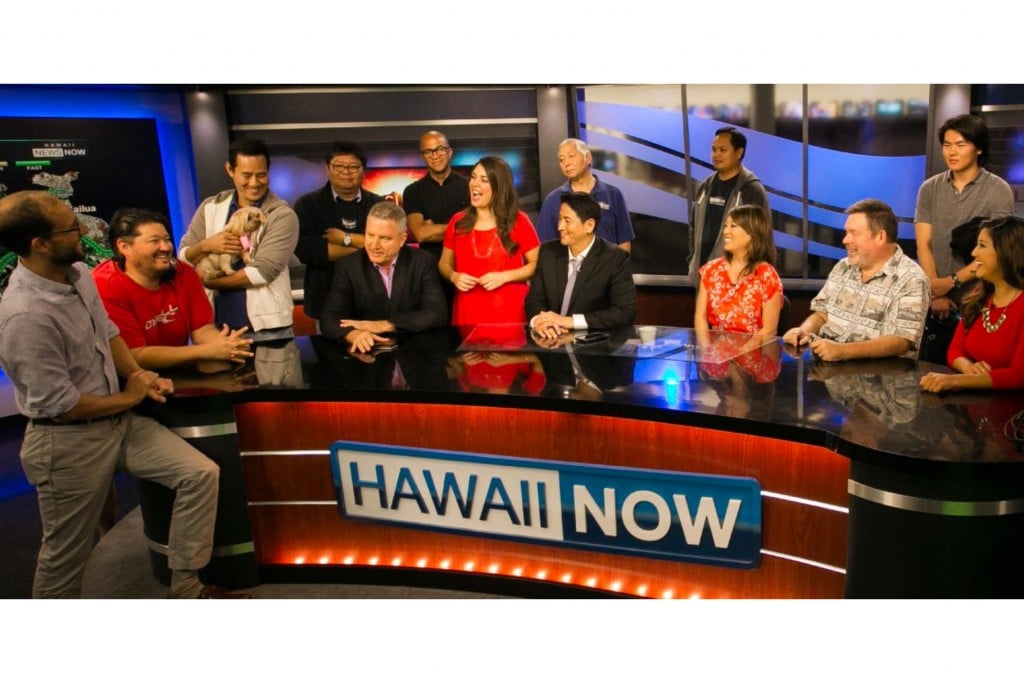 Hawaii News Now received two regional Emmy® Awards at the National Academy of Television Arts and Sciences San Francisco/Northern California Chapter Awards Gala on Saturday, June 3, 2017. The Emmy® Award is presented for excellence in television.
Hawaii News Now: Sunrise received the award for Best Daytime Newscast in a Medium Market for its coverage of the 75th Commemoration Ceremony of the attack on Pearl Harbor on December 7. This special show was broadcast live from Joint Base Pearl Harbor Hickam leading up to the official ceremony marking the anniversary of the deadly attack.
Hawaii News Now at 6:00 received the award for Best Evening Newscast in a Medium Market. This was for a newscast in February 2016, centered on the station's breaking news coverage of a sightseeing helicopter that crashed into Pearl Harbor in waters just off the Arizona Memorial Visitor's Center.
"To win awards for both best evening and best daytime newscast is an incredible achievement for our news team," said Hawaii News Now News Director Scott Humber, who accepted the awards at the ceremony in San Francisco. "It's validation for all the hard work and dedication that our entire team displays each day as we continue to serve the people of Hawaii."
Hawaii News Now was the only Hawaii television station to receive awards in the 2017 competition. It also received a station-record 11 nominations this year, including receiving all four nominations in the Best Evening Newscast category.
"What I'm most proud of is that the passion and commitment of the men and women of Hawaii News Now is being recognized by a jury of their peers at the highest industry level nationwide," added Rick Blangiardi, Hawaii News Now General Manager.
The two newscast Emmy® Awards are the latest recognitions for Hawaii News Now. Earlier this year, it won the 2017 Regional Edward R. Murrow Award for best website. It was also selected as a finalist for the National Association of Broadcasters Service to America Community Award for its ongoing coverage of Hawaii's homeless crisis.