Sell Your Hawai'i Home and You'll Likely Make a Big Profit
One analysis says there were huge gains statewide, with the biggest average profit during the second quarter of this year at 110.5% on Hawai'i Island.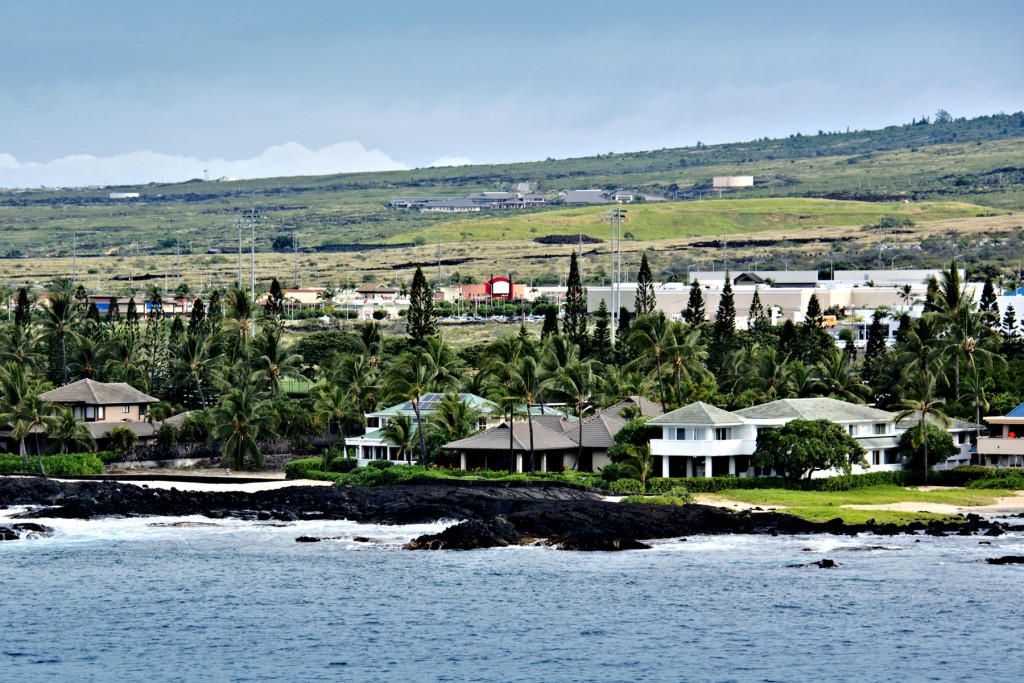 One byproduct of soaring home prices is that sellers of median-priced homes on Maui, Kauaʻi and Hawaiʻi Island have scored profit margins on average that far exceed not only Oʻahu, but also the national average, according to a new analysis.
The second-quarter home sales report from ATTOM Data Solutions counts the home seller's profit as the difference between the median sales price of a home in a given market in a given quarter and the median sales price during the quarter in which the same home was previously sold. This profit is expressed both in dollars gained and as a percentage gain.
The average national profit in the second quarter of 2022 was a record 55.5%, ATTOM says. The sellers of single-family homes and condominiums on Oʻahu didn't make that much: Their average profit margin was 44.3% in the second quarter – up from 18.2% in the first quarter.
The average margins in the second quarter were 62.1% on Kauaʻi, 79.4% on Maui and 110.5% on Hawaiʻi Island.
"Home sellers in the second quarter continued to benefit from the rapid growth in home price appreciation the country has experienced over the past few years," says Rick Sharga, executive VP of market intelligence at ATTOM. "While price growth may slow down as higher mortgage rates dampen demand from prospective homebuyers, home sellers should continue to profit from the record $27 trillion in homeowner equity in today's market."
ATTOM's average profit margin calculations are based on all homes that are sold, including those that are flipped quickly, those that are held for many decades before sale, and everything in between.
O'ahu homeowners who sold in the second quarter of this year had owned their homes for an average of 7.82 years. That was the third-longest tenure in the nation among 183 metropolitan areas analyzed; sellers in Bellingham, Washington, had the longest tenure at 9.6 years. The national average was 5.87 years.
In Hawaiʻi, Kauaʻi had the longest tenure at 8.91 years, followed by Maui with 8.45 years, while Hawaiʻi Island had the shortest at 6.39 years.
Losses Were Common 10 Years Ago
Average profit margins have not always been high for the Neighbor Islands. A decade ago, in the wake of the Great Recession, average profit margins were in the red for Hawaiʻi Island, Maui and Kauaʻi.
The average profit margin enjoyed by Hawai'i Island sellers has steadily gained since, starting with single-digit percentage profits in the first quarter of 2013 and working up to an average of 52.1% in the second quarter of 2020.
That fell over the ensuing quarters before exploding to 140.4% in the second quarter of 2021, – the greatest average seller profit ever on any island in Hawaiʻi, according to ATTOM's data. The percentage has fluctuated since then but has not dropped below 100% in any quarter over the past year.
Maui home sellers have enjoyed average profits of at least 45% in every quarter since early 2019. The third and fourth quarters of 2021 have been their most profitable periods, with average gains of more than 100%.
For Kauaʻi home sellers, average sales gains peaked in the first quarter of this year at 93.4%.
More homes tend to be sold on Oʻahu than on all of the Neighbor Islands combined, and that higher sample size generally ensures that O'ahu's profit margin fluctuates less from quarter to quarter. Oʻahu's peak was 51.3% in the first quarter of 2016.
Substantial Profits
In dollar amounts, profits on Oʻahu have been steady, averaging between $150,000 and $200,000, except for a drop to $97,841 in the first quarter of this year.
Maui has seen the largest gains of any island, in terms of dollars. After steady gains of between $150,000 and $250,000 for years, Maui sellers saw the average profit peak at $483,500 in the fourth quarter of last year, before backing down to $381,200 in the second quarter of this year.
On Kauaʻi, average profit peaked at $410,384 in the first quarter of this year before falling to $332,500.
The average profit for Hawaiʻi Island went from $119,900 two years ago to $246,719 in the second quarter of 2021 to $261,875 in the second quarter of this year.
Nationally, the average profit in the second quarter was $123,869, a 38% boost from $90,000 a year ago, according to ATTOM.