Real Estate Expert: You May Want to Buy Now Because Home Prices Will Increase When Mortgage Rates Ease
O'ahu home sales were down in May compared with a year ago, but some areas, like Hawai'i Kai and Kailua, are starting to see an increase in prices.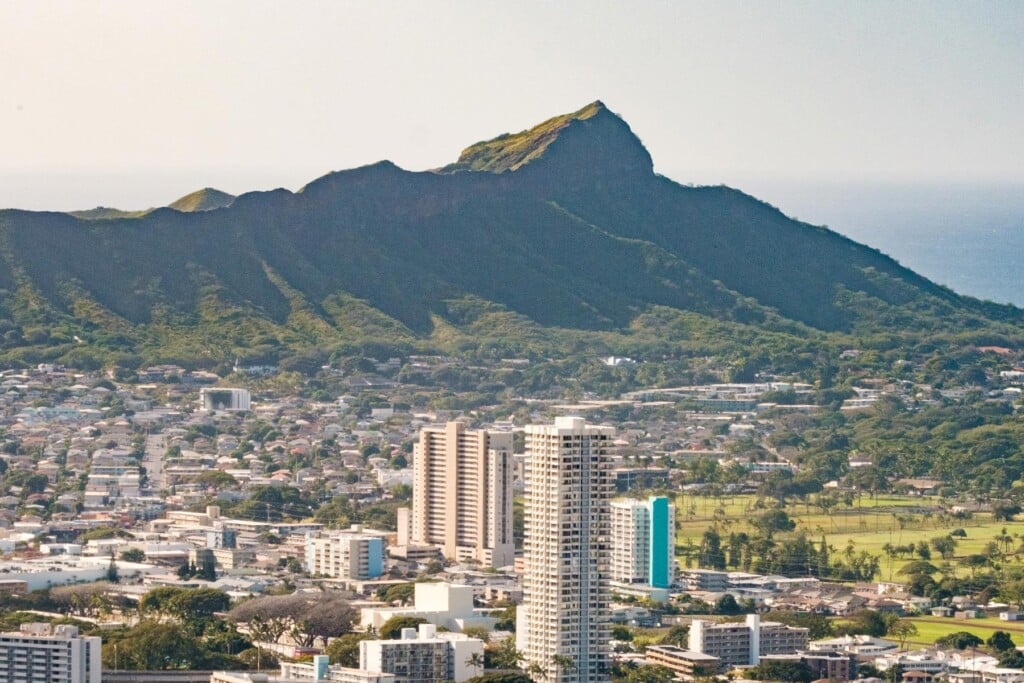 Real estate expert Barbara Corcoran of "Shark Tank" fame says now may be the best time to buy a home, even though interest rates are still hovering around 6% and prices are still near all-time highs.
Her reasoning is that potential buyers who are currently on the sidelines will storm the market once interest rates come down. They'll bid above asking price and drive prices up even higher.
It's something to think about in Hawaiʻi, especially on Oʻahu, where prices escalated during the pandemic buying frenzy. And prices remain 40% higher than they were in 2019. Last month, the median price of a single-family home ticked up to $1.1 million after remaining below the $1 million mark during January, February and April, according to data from the Honolulu Board of Realtors. May's median price was 4% below a year ago, when the median was a record $1.15 million.
Sales islandwide are still down — 23.8% for single-family homes and 36.3% for condominiums in May – but some areas are starting to see an increase in prices. Makakilo saw an 11% increase in its single-family home median price to $1.02 million last month, followed by Hawai'i Kai with an 8% increase to $1.6 million and Kailua with a 2% increase to $1.65 million.
Prices in Kapahulu-Diamond Head, Mākaha-Nānākuli, Pearl City-ʻAiea, Wahiawā and Waialae-Kahala were either flat or off from a year ago by 1%. The ʻEwa Plain, an area that includes ʻEwa Beach, Kapolei and Ko Olina,  saw its median decline by 4% to $905,000, despite having the largest number of sales.
Among the larger condo markets on O'ahu, Makiki-Mōʻiliʻili saw a 4% uptick in median price to $415,000 in May. But Waikīkī saw a decline of 4% to $402,500 and Ala Moana-Kakaʻako saw a drop of 24% to $610,000. The ʻEwa Plain market saw a decline of 5% to $682,500.
"Prices may have dipped islandwide, but when you look at the bigger picture, homes still cost more than before the pandemic," says Fran Villarmia-Kahawai, president of the Honolulu Board of Realtors. "Though prices and home values fluctuate, becoming a homeowner in Hawai'i helps you build financial wealth and security."
Many homeowners who bought or refinanced when mortgage rates were below 4% are reluctant to sell, keeping inventory below pre-pandemic levels. This has kept prices relatively stable in most areas.
"With continued demand, the value of homes tends to sustain the prices we see now," Villarmia-Kahawai says.
But competition for the few homes on the market will likely swell as the cost of a mortgage eases. In May, there were 1,661 active listings for single-family homes and condos; in pre-pandemic May 2019, there were 2,838 listings.
Corcoran says folks can choose to buy now at today's prices and interest rates – which are still far below the historic high of 18.4% in 1981 ­– and then refinance later when rates decline. Or wait for lower rates but prices that are likely to go higher.
"So pick your poison," she said in an Instagram post.