Hawaii's Top 100 Realtors 2011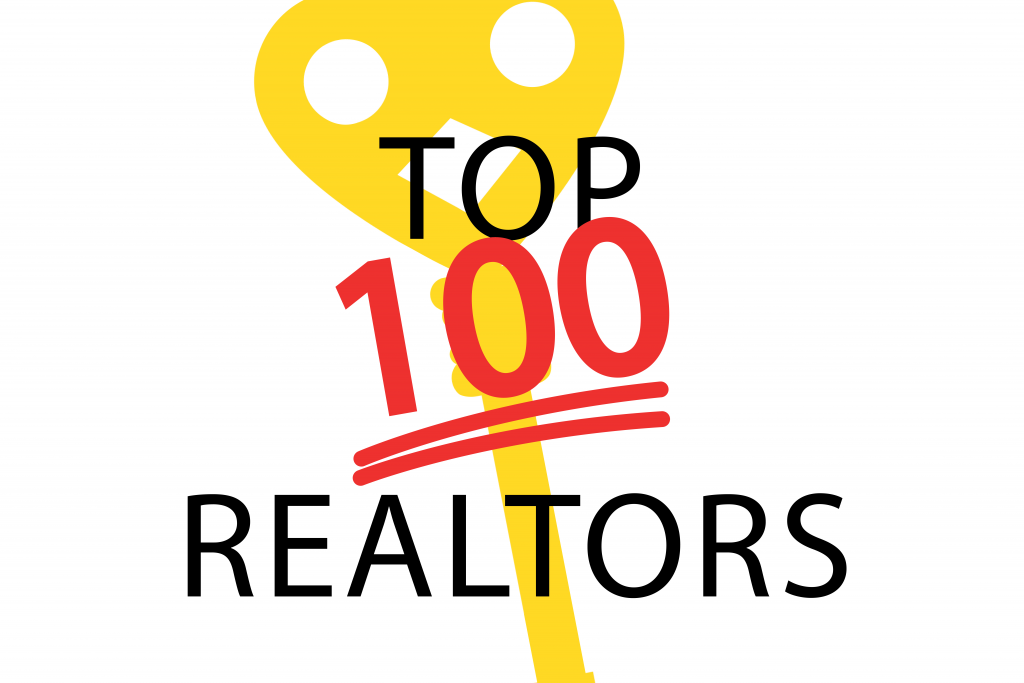 Welcome to the 2011 Hawaii Business Top 100 Realtors list, based on total sales volume for transactions that closed in 2010. We ranked the top 25 on this page and listed all 100 alphabetically on the following pages. The accounting firm PKF Pacific Hawaii LLP compiled the list using MLS data from the Honolulu Board of Realtors, the Realtors Association of Maui, and Hawaii Information Service.
The criteria we used:
Only MLS transactions in Hawaii were counted;
Only residential sales were counted; land-only and multifamily sales were not;
New property sales were not included;
No original or new development sales were counted;
Primary listors received full credit for the transactions; co-listors did not receive credit;
Realtors were contacted and asked to exclude sales in which they did not take a primary role;
Each side in a transaction – both the seller's agent and the buyer's agent – were credited with the full selling price of a home.
If a Realtor represented both buyer and seller, that agent was credited with twice the selling price. In such cases, the Realtor would also get credited for two transactions in the listing below.
The Top 25 Realtors
RANK
AGENT
FIRM

ISLAND

TRANSACTIONS

TOTAL SALES

1
Patricia Choi
Choi International

Oahu

32

$140,637,999

2

James Schneider
Kukio Properties

Big Island

13

$94,799,900

3

Rob Kildow
Hualalai Realty

Big Island

18

$87,779,900

4

Myron Kiriu
Prudential Advantage Realty

Oahu

89

$77,994,400

5

Carrie Nicholson
Kukio Properties

Big Island

14

$77,779,900

6

Bob Hansen
Maui Estates International LLC

Maui

47

$62,223,000

7

Thomas Muldoon
Coldwell Banker Island Properties

6

$42,330,000

8

Nancy Callahan
Island Sotheby's International Realty

4

$41,585,465

9

Richard Cricchio
Help-U-Sell Honolulu Prop.

54

$34,817,900

10

Bryn Kaufman
REO Realty LLC

65

$34,688,200

11

Robert Dein
Century 21 All Islands (Wailea)

Maui

30

$31,749,900

12

Brodie Callender
MacArthur & Company Sotheby's INTL Realty

8

$31,078,000

13

Adrienne Lally
RE/MAX Honolulu

90

$30,944,825

14

Robert Cella
Coldwell Banker Island Properties

4

$30,936,000

15

Margy Grosswendt
Margy Grosswendt Real Estate Agency

10

$27,925,000

16

Tracey Anne Stott
Kelley
Stott Real Estate, Inc.

55

$27,691,238

17

Mary LaVoie
Elite Pacific Properties

13

$27,649,999

18

Michelle Saito
Coldwell Banker Pacific Prop.

80

$27,526,400

19

Neal Norman
Koa Properties, Land & Homes, LLC

11

$26,958,250

20

John Tyrrell
Jack Tyrrell & Company

23

$26,628,300

21

Sachiyo Braden
Sachi HI Pacific Century Prop.

25

$26,406,900

22

Patricia Case
Case Properties International

30

$25,724,169

23

Myra Brandt
Kahala Associates, Inc.

19

$25,538,499

24

Mary Worrall
Mary Worrall Associates SIR

14

$25,040,199

25

Ken Smith
Coldwell Banker Island Prop(S)

54

$22,988,688
Link to Top Realtors Article
List of Top 100 Realtors, in alphabetical order:
| | | |
| --- | --- | --- |
| Agent | Farm | Island |
| Adams, Scott | Prudential Advantage Realty | Oahu |
| Allen, Tracy | Coldwell Banker Pacific Properties | Oahu |
| Allison, James | Coldwell Banker Maryl Realty, Inc. | Big Island |
| Beddow, Mary | Coldwell Banker Pacific Properties | Oahu |
| Bediones, Dolores | Prudential Locations LLC | Oahu |
| Benn, Trevor | Benn Pacific Group, Inc. | Oahu |
| Berkowitz, Mark | Heyer & Associates, Inc. | Oahu |
| Black, Julie | Kauai Dreams Realty | Kauai |
| Braden, Sachiyo | Sachi HI Pacific Century Prop. | Oahu |
| Brandt, Myra | Kahala Associates, Inc. | Oahu |
| Brown Sue | Livingston Realty | Big Island |
| Callahan, Nancy | Island Sotheby's International Realty | Maui |
| Callender, Brodie | MacArthur & Company Sotheby's INTL Realty | Big Island |
| Cartwright, Robert | Whalers Realty Inc. | Maui |
| Carvill, Connie | Carvill & Company LLC | Oahu |
| Carvill, Scott | Carvill & Company LLC | Oahu |
| Case, Patricia | Case Properties International | Oahu |
| Cella, Robert | Coldwell Banker Island Properties | Maui |
| Chan, Stephanie | Prudential Locations LLC | Oahu |
| Chandler, Dana | Hawaiian Island Homes, Ltd. | Oahu |
| Chang, Beth | Coldwell Banker Pacific Properties | Oahu |
| Choi, Patricia | Choi International | Oahu |
| Clarke, Harold | Windermere/C and H Properties | Big Island |
| Cooper, Erin | Coldwell Banker Pacific Properties | Oahu |
| Cricchio, Richard | Help-U-Sell Honolulu Prop. | Oahu |
| Dein, Robert | Century 21 All Islands (Wailea) | Maui |
| Fisher, Carole A. | Windermere Real Estate | Big Island, Kauai |
| Foster, James | Chase 'N Rainbows Real Estate Inc. | Maui |
| Frazier, Jolanta | The Wailea Group LLC | Maui |
| Graham, Joan | Coldwell Banker Pacific Properties | Oahu |
| Grindle, Kathy | Coldwell Banker Pacific Properties | Oahu |
| Grosswendt, Margy | Margy Grosswendt Real Estate Agency LLC | Oahu |
| Haeringer, Lisa | Coldwell Banker Pacific Properties | Oahu |
| Hansen, Bob | Maui Estates International LLC | Maui |
| Hata, Hanako | Starts International HI, Inc. | Oahu |
| Haywood, Fred | Fred Haywood Realty | Maui |
| Hogin, Joseph | ERA Maui Real Estate | Maui |
| Honda, Iku | Coldwell Banker Pacific Properties | Oahu |
| Hurwitz, Stephen | C&H Properties, Inc. | Big Island |
| Ihara, Daniel | Prudential Advantage Realty | Oahu |
| Inja Choi, Nicole | Prudential Locations LLC-Diamond Head | Oahu |
| Ito, Diane | Coldwell Banker Pacific Properties | Oahu |
| Jalbert, Billy | The Maui Real Estate Team, Inc. | Maui |
| Jenkins, Riette | Coldwell Banker Island Properties | Maui |
| Joy, Albert* | Ascend Properties LLC | Big Island, Maui, Oahu |
| Kaufman, Bryn | REO Realty LLC | Oahu |
| Kawaguchi, Tony | Realty Executives Oahu | Oahu |
| Kerr, Jeff | Gold Coast Real Estate Inc. | Oahu |
| Khouri-Morgan, Yvonne | Mauna Lani Realty, Inc. | Big Island |
| Kildow, Rob | Hualalai Realty | Big Island |
| Kim, Frank | Oceanfront Realty International | Oahu |
| Kiriu, Myron | Prudential Advantage Realty | Oahu |
| Kumai, Ivy | Ivy K Realty LLC | Oahu |
| Kwock, Annie | Trinity Properties LLC | Oahu |
| Lally, Adrienne | RE/MAX Honolulu | Oahu |
| Lao, Vincent | Five Star Realty, Inc. | Oahu |
| LaVoie, Mary | Elite Pacific Properties | Oahu |
| Leininger, JJ | Makai Properties LLC | Big Island, Kauai |
| Long, Melanie | Pacific International Realty | Oahu |
| Madden, Dan | East Oahu Realty | Oahu |
| Margolis, Ron | Hawaii Life Real Estate Service | Kauai |
| Mower, Marshall | Prudential Locations LLC | Oahu |
| Muldoon, Thomas | Coldwell Banker Island Properties | Maui |
| Mullinix, Nathalie | Nathalie Mullinix Realty Universal | Big Island, Kauai, Maui, Oahu |
| Murchie, Margaret | Coldwell Banker Pacific Properties | Oahu |
| Nash, Cynthia | Century 21 Kailua Beach Realty | Oahu |
| Natori, Gregory | Hawaii Resource Realty | Oahu |
| Nicholson, Carrie | Kukio Properties | Big Island |
| Nishikawa, Jason | Marcus & Associates, Inc. | Oahu |
| Nishimoto, Russell | Prudential Locations | Oahu |
| Norman, Neal | Koa Properties, Land & Homes, LLC | Kauai |
| Oliver, Anne | Coldwell Banker Pacific Properties | Oahu |
| Otto, Dean | Sakamoto Properties Limited | Maui |
| Perry, Anne | Coldwell Banker Pacific Properties | Oahu |
| Peterson, John | Coldwell Banker Pacific Properties Kahala | Oahu |
| Rapoza, Edward | Island Land Co. Inc. | Big Island |
| Richardson, David | Coldwell Banker Island Properties | Maui |
| Saito, Michelle | Coldwell Banker Pacific Properties | Oahu |
| Sakamoto, Betty | Sakamoto Properties | Maui |
| Schneider, James | Kukio Properties | Big Island |
| Shanefield, Douglas | Coldwell Banker Pacifiic Properties | Oahu |
| Shelton, Rob | Kapalua Realty Company, Ltd. | Maui |
| Simon, Robin | Century 21 All Islands | Big Island |
| Smith, Ken | Coldwell Banker Island Prop(S) | Maui |
| Stott Kelley, Tracey Anne | Stott Real Estate, Inc. | Oahu |
| Summerfield, Yvonne | Yvonne Summerfield Premier Kauai Real Estate | Kauai |
| Tezak, Tom | Coldwell Banker Island Prop(S) | Maui |
| Thoma Robinson, Beth | Hawaii Life Real Estate | Big Island |
| Tong, Bernie | Prudential Locations LLC | Oahu |
| Turl, Hollace | Coldwell Banker Pacific Properties | Oahu |
| Tyrrell, John | Jack Tyrrell & Company | Oahu |
| Ventimiglia, Audrey | Century 21 All Islands | Maui |
| Vincent, Nicole | Island Land Co., Inc. | Big Island |
| Wagner, Dave | Wailea Point Realty, Inc. | Maui |
| Wong, Corinda | Prudential Locations LLC | Oahu |
| Wood, Brandon | Pacific Resort Realty | Big Island |
| Worrall, Mary | Mary Worrall Associates SIR | Oahu |
| Yamasato, Jon | Prudential Locations LLC | Oahu |
| Young, Debbie | Help-U-Sell Paradise Realty | Oahu |
| Zielinski, Keith | Pacific Shores Realty | Maui |