Hawaii's Top 25 Realtors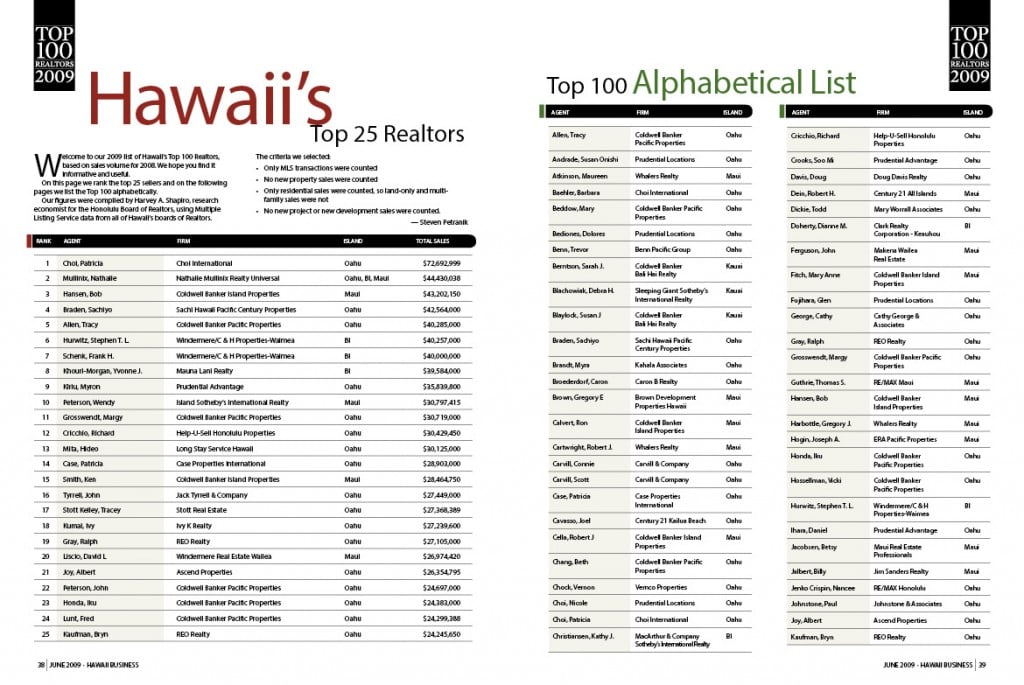 Welcome to our 2009 list of Hawaii's Top 100 Realtors, based on sales volume for 2008. We hope you find it informative and useful.
On this page we rank the top 25 sellers and on the following pages we list the Top 100 alphabetically.
Our figures were compiled by Harvey A. Shapiro, research economist for the Honolulu Board of Realtors, using Multiple Listing Service data from all of Hawaii's boards of Realtors.
The criteria we selected:
Only MLS transactions were counted
No new property sales were counted
Only residential sales were counted, so land-only and multi-family sales were not
No new project or new development sales were counted.