Hawaiʻi's Top Employers 2021
Employees have spoken in the 2021 Best Places to Work Survey. Read on to find out where they work and why they love their jobs.

Employees' views about the workplace are changing rapidly – engagement, morale, life balance and community commitment now often play a bigger role in workplace satisfaction than compensation.
Platinum level winners have made the list 10+ years, Gold winners 5-9 years, Silver winners 2-4 years and Bronze winners one year.
PLATINUM LEVEL WINNERS

---
ProService Hawaii
At ProService Hawaii, people are the company's most prized assets. The company knows this to be true because their employees go to bat for their clients every day, making it one of Hawaii's fastest growing companies and an industry leader in HR solutions and services.
The ProService team powers the payroll, benefits, HR and more for 2,100+ small and mid-sized businesses statewide. When the full impact of the novel coronavirus was understood in February 2020, they knew that in order to best care for clients—in what would likely be challenging times—their first priority needed to be their employees. To do their best work, the ProService team needed good health, new tools and technology, support from their leaders, and an unwavering understanding of their contribution to the company's mission.
By early March 2020, nearly 300 employees transitioned into a remote work environment. Everyone was set-up with VPN access, desktop monitors and Zoom access, and virtual company huddles were scheduled weekly to keep everyone informed.
"Our employees have braved the new and the unexpected with resilience and an unshakeable commitment to our clients," says Ben Godsey, President and CEO of ProService Hawaii. "Over the last year there's been so much recognition of our people by our clients who say they wouldn't be in business today were it not for the advice, support, encouragement our team has delivered."
ProService goes the extra mile to create an excellent employee experience that in turn leads to an excellent client experience. And after a year like 2020, to be recognized by employees as a Best Place to Work in Hawaii for 15 straight years is an even bigger honor.
According to employees, the company's entrepreneurial culture, passionate people and connection to the company's purpose are what they enjoy most about working within the ProService family. Other modern perks they love include weekly paydays, generous healthcare coverage, paid time off, two floating holidays, one volunteer day, 401(k) matching, student loan repayment assistance, gym discounts, employee recognition programs, flexible hours and/or remote work options, and more.
660 Kalanianaole Hwy., Ste. 200, Honolulu, HI 96825
(808) 725-6877 | proservice.com
First Hawaiian Bank
With the COVID-19 pandemic devastating the economy and changing how everything was done in 2020,First Hawaiian Bank's employees stepped it up like never before. Their employees responded quickly to the challenges with perseverance, com-passion and a resilience in caring for their customers, while keeping each other healthy and safe.
"Our employees' commitment and resolve are the strength of the bank and the driving force behind our success," says Chairman, President & CEO Bob Harrison. "I am very proud of what we have accomplished in the midst of this pandemic – helping businesses secure their PPP loans, offering fee waivers, deferrals to mortgage, consumer and commercial borrowers and efficiently managing our customers' banking needs through it all."
With the shift to remote work, First Hawaiian Bank pivoted the way they delivered leadership programs. With the adoption of new technology to support social learning in a digital space, they were able to create flexible and sustainable solutions that kept employees engaged, productive and continuously growing.
First Hawaiian Bank's core values of Caring, Character and Collaboration continue to serve as their north star, guiding employees through the challenges of the past year and into the future.
Along with being named as a Best Places to Work company for the eleventh year, First Hawaiian Bank received Newsweek's "Best Bank" award for the State of Hawai'i and is one of the top 50 banks on Forbes' "America's Best Banks" list.
Here's what First Hawaiian Bank employees enjoy:
Incredible teammates that help you learn and grow
Exciting leadership and career development opportunities
Pick from many creative ways to give back to the community
Competitive and comprehensive health insurance for employees and retirees
10 paid holidays plus 3 paid float days for rest and family time
Generous company contribution of up to 7.5% to retirement plans
Popular tuition reimbursement program for continuing education
Flexible remote work options
Company subsidized meals at on-site employee lunchrooms
Convenient and clean on-site fitness centers
100% company paid, on-site health assessment screenings and flu shots
Company match to dependent care spending account
Company subsidized transportation benefits
Pet insurance
Exclusive discounted banking services for employees
American Savings Bank
Creating a culture in which employees are inspired to do their best every day takes focus and commitment at all levels. But, when your own team members vote your organization a Best Place to Work for the 12th year in a row amidst a global pandemic and a challenging economy, you know that you've created something special.
"2020 tested us in many ways, but I couldn't be more proud of our team for stepping up for our customers, community and each other," said Beth Whitehead, EVP and Chief Administrative Officer. "Our employee experience is driven by our teammates, which is an even bigger reason this recognition means so much to us."
ASB teammates inspired popular benefits such as weekly paydays, a casual dress code, birthday and wellness holidays and even pet insurance. Team members also provided input into the design of the ASB Campus, right down to selecting the free Starbucks coffee, fitness center equipment and arcade games. The ASB Campus recently became the first facility in Hawaii to earn the WELL Health-Safety Rating, a global recognition for organizations that demonstrate their commitment to health and safety.
Being a Best Place to Work means remaining flexible, constantly seeking feedback and finding ways to improve. To assist teammates during the pandemic, ASB created a Paid Time Off payout program and offered Malama Loans for those who were financially impacted. It also provided extra pay to on-site workers and thousands of free meals to team members and the community. Teammates even participated in a free Thanksgiving turkey drive-thru and received a Hawaii Restaurant Card for the holidays.
With teammates feeling supported by ASB, they were able to focus their efforts on taking care of the community. Hundreds of team members worked around the clock to assist customers facing financial hardship and helped to preserve more than 40,000 local jobs through the Paycheck Protection Program.
Staying true to ASB's vision, teammates also contributed more than 23,000 volunteer hours and nearly $180,000 to the community through its Kahiau Giving Program, proving once again that no matter what is thrown their way, they are ASB STRONG.
PO Box 2300, Honolulu, HI 96804
(808) 627-6900 | www.asbhawaii.com
Atlas Insurance Agency
After nearly 100 years of serving Hawaii, the state's oldest and largest insurance agency is no stranger to navigating obstacles, even historic ones like the COVID-19 pandemic.
Through the swift changes the pandemic brought, the Atlas leadership team, led by President Chason Ishii understood that beyond equipping employees to work remotely, the mental and emotional well-being of each employee was a top priority, in addition to continuing to provide seamless service to the agency's thousands of clients.
"We realize that supporting our employees goes beyond office hours – it means showing up for them and caring for them as people. This pandemic has allowed us to show how much we appreciate them through simple things like COVID-19 care packages filled with hand sanitizer, toilet paper, and gift cards. It's our practical way of saying 'thank you' to each person," said Ishii.
This outside-the-box approach to keeping the agency's 125 employees connected led to the creation of bi-weekly company-wide One Atlas team meetings that continue to this day. These meetings create a platform of transparency for Ishii to share live company and COVID-19 updates and offers a space for employees to ask questions and talk story. The meetings always close with the opportunity for anyone to share random acts of kindness they witnessed or received. Additionally, Atlas also distributed free flu shots for all staff members, held organizational development sessions, and internal employee-led committees created virtual activities like wellness challenges and trivia contests.
Beyond caring for the agency's employees, Atlas also found creative ways to remain engaged with clients and community organizations through:
The distribution of 1,000 social distancing stickers to small business clients
Virtual wine tastings, virtual golf lessons, and virtual lunch meetings utilizing food delivery services for clients and prospective clients
Partnerships with local non-profits highlighted through virtual concerts with the Makaha Sons and Anuhea
Socially distanced volunteer work, assisting the Hawaii Foodbank with sorting through donations
Multiple educational webinars covering topics like mitigating COVID-19 risks and protecting your property against natural disasters
Ishii reflects on the past year with gratitude and hope for the future, "As 2021 charges on, we look forward to continuing to navigate the journey ahead with our employees and clients, backed by the trust the people of Hawaii have placed in us since 1929."
201 Merchant St. Honolulu, HI 96813
(808) 533-3222 | www.atlasinsurance.com
Central Pacific Bank
Founded by a small group of World War II veterans in 1954 to help immigrant families build a life away from the plantations, Central Pacific Bank (CPB) has grown to serve the financial needs of all families and small businesses in the Islands.
This commitment to Hawai'i's community garnered national attention in 2020. CPB was recognized by Forbes as the #1 bank in Hawai'i in their survey, "America's Best Banks in Each State," which evaluated overall customer satisfaction and digital and branch services. CPB also had the highest market share of PPP loans dispersed by any bank in the nation in a report by SmartAsset, featured in Yahoo! Finance. These achievements are a testament to CPB's dedicated employees who put customers and community first in everything they do.
Today, the legacy of perseverance and passion of their founders continues with a historic transformation – including a refreshed brand, new community spaces and innovative digital products, signaling a renewed focus on serving customers in a digital-first world. Notably, all employees participated in webinar workshops to engage and invigorate with CPB's new brand and core values of a Voyaging Spirit and Positively Ohana.
CPB extends the Positively Ohana credo by encouraging employees to give back – providing up to three days of paid community service leave each year. In addition, CPB sponsors corporate campaigns to support United Way by matching employee donations and The Salvation Army's Angel Tree Campaign.
Despite the COVID-19 pandemic, CPB employees continue the tradition of working and playing together to create a fun and productive place to work. Traditional bonding activities have been replaced with virtual pau hana celebrations and unique virtual events for family members to join in the fun. Because of the extraordinary challenges facing the community, CPB team members jumped at opportunities to volunteer at numerous charitable events throughout the year—even beyond their three days of paid community service leave.
To stay connected with more surprises and exciting updates from CPB all year long, visit cpb.bank/wherepeoplelikebanking, follow on Instagram at @CPB_Hawaii, on Twitter at @CPBHawaii, and on Facebook and LinkedIn at @CentralPacificBank.
220 South King Street Honolulu, HI 96813
(808) 544-0500 | www.cpb.bank
Servco Pacific Inc.
From Australia to California, and of course, Hawaii, Servco's team members (also known as Team Servco), are a collective of over 2,000 like-minded individuals. Guided by a value-driven business model, Servco is a diversified business with operations in automotive distribution and retail, car sharing, and venture & growth capital. As we drive forward into the next century, we are evolving to pro- vide innovative solutions to serve the mobility needs of our customers and communities in Hawaii and beyond.
"Our Core Values of Respect, Service, Teamwork, and Innovation apply externally with our customers, and internally for our team members," said Mark Fukunaga, Chairman & CEO. "The pandemic has been difficult for everyone, and we could not be prouder of our team members for living our values every day despite the challenges we're facing. We strive to offer a variety of bene- fits that make them excited to be a Servco team member."
Servco's Leadership Acceleration Program provides the opportunity to lead and accelerate change in the company's global business and operations in a two-year rotational program that results in a leadership role. Spouses and children of employees are also eligible for scholarships to pursue a college degree from the Servco Foundation.
In addition to investing in professional growth, Team Servco members enjoy competitive compensation packages, generous subsidies on family medical and dental premiums, and discounts on Servco products and services. Servco was the first company to offer a profit-sharing program in Hawaii for its team members, and it's a benefit that continues today.
Team members are encouraged to lend their time to building better communities, by volunteering with local nonprofits. This year, our team members are focusing their service efforts on four areas: Youth Services, Earth, Wellness, and Social Mobility.
Servco also recognizes the hard work of its team members through company events including an annual Team Servco Dinner and a bi-annual Family Fun Day. In 2020, the company hosted a socially distanced Drive-In Movie event for team members and family.
For more information on joining one of Hawaii's Best Places to Work for the past 17 years running, visit servco.com/careers.
2850 Pukoloa St., Ste. 300 Honolulu, HI 96819
(808) 564-1300 | servco.com
Island Insurance
For more than 80 years, Island Insurance has provided creative and affordable insurance solutions to Hawai'i's families and businesses. Fueled by an enduring commitment to customers and communities, Island is the state's largest locally-owned property and casualty (P&C) insurer and partners with NFL quarterback and customer Marcus Mariota, who shares the company's local roots and values.
Reaching 15 years as one of Hawai'i's Best Places to Work, Island also marked 13 years as one of the Ward Group's Top 50 P&C insurers in the nation based on financial stability. President Beverly Ament reflects upon Island's growing national recognition.
"For Island to be nationally ranked for excellence in financial strength is a testament to the valuable contributions and dedication of our talented team of employees," says Ament. "Our workforce is a cornerstone of our business and we consistently strive to cultivate a progressive and rewarding work environment."
The company's focus on empowering employees, rewarding initiative and promoting professional growth has yielded impressive results.
According to Ament, "We value individual growth by supporting employees interested in expanding their industry knowledge and skills with continuing education and professional training. In fact, Island has the highest percentage of employees with the Chartered Property Casualty Underwriter designation."
Additionally, the company looks to the future with its P&C Internship Program. "The first of its kind in Hawai'i, Island's internship program encourages careers in insurance and develops future leaders in our industry," says Ament. "Our ongoing investment in employees goes beyond formal training to creating a balanced and enriching workplace."
The company regularly holds events where employees are treated to activities like costume contests, bowling, celebratory lunches and ice cream socials. Island supports community involvement by hosting and participating in events like the annual Halloween trick-or-treat festivities at Kapi'olani Medical Center, and pro- motes healthy lifestyles by subsidizing monthly healthy lunch alternatives and offering fitness classes.
Lastly, Island encourages and recognizes employees with service awards, merits of achievement, customer service week celebrations, and leadership development opportunities.
"Showing our appreciation to employees and helping them grow professionally," says Ament, "is integral in building an engaging corporate culture that will attract and retain the most talented employees."
1022 Bethel Street Honolulu, HI 96813
(808) 564-8200 | www.islandinsurance.com
Nordic PLC Construction, Inc.
Founded in 1938 and based in Honolulu, Nordic PCL Construction, Inc. is one of the oldest kama'āina companies in the construction industry. The company's construction services include preconstruction, construction management, and general building contracting. With projects that span across all the neighbor islands, the firm's success is founded on providing a timely, client focused, and solution-based approach to completing a project. Nordic PCL promotes a collaborative workplace environment of professionalism, learning and innovation.
Nordic PCL employees are recognized for their accomplishments and services beyond their roles while building their leadership skills through company-sponsored training. As an employee-owned firm, all employees can be shareholders through annual stock offerings. Unlimited sick leave, competitive compensation packages and incentives that include performance bonuses are afforded to employees. Advancement opportunities also incentivize an employees' continued growth and career development.
Supporting and encouraging community service participation by employees is a core belief at Nordic PCL. Although the pandemic precluded gatherings to support non-profits and charities, the company continued to promote and encourage employees to participate virtually in charitable work through fundraising or education concerning the mission of local charities the company supports such as the Aloha United Way, Hawai'i Food bank, Habitat for Humanity, Special Olympics Hawai'i, Child and Family Service, American Heart Association, and Teach For America. Giving back to the community reinforces Nordic PCL's commitment to Hawai'i as a local company striving to provide exceptional construction services and being the employer of choice. Find out more at www.nordicpcl.com.
1099 Alakea St., Suite 1600, Honolulu, HI 96813
(808) 541-9101 | www.nordicpcl.com
Hawaii State FCU
Always right by you isn't just a tagline. For Hawaii State Federal Credit Union employees, it's a way of life. It's also a promise, to treat our members fairly and like family. And to always consider what's best for them in all we do.
This promise is what helped guide our credit union through a tumultuous year, filled with surprises and challenges. Despite many months spent working apart, our employees found ways to rally together to support one another, contribute to our community assistance and giving efforts and provide a safe environment for our members to handle their financial needs.
Our employees are the cornerstone of our organization. They are the ones who provide our members with outstanding service experiences and accompany them along their financial journeys day in and day out. They are also the reason why we place so much importance on hiring and retaining hard-working, talented individuals – providing them with the tools and resources to ensure that they can perform their jobs successfully.
One way Hawaii State FCU does this is through our commitment to providing employees with a competitive compensation and benefits package. We are also committed to taking care of our employees' physical, mental and financial health and well-being by offering a number of wellness and engagement activities, annual flu shots, an on-site fitness center, financial literacy classes, and counseling in-person, over the phone and online. In addition, the credit union also encourages employees to contribute actively to the well-being of our community, donating time, resources and support to organizations such as Aloha United Way, Hawaii Foodbank and Maui Food Bank.
We also strive to provide a workplace that is fun, productive and offers opportunities for professional and life-long learning and growth. Our recent purchase and current renovation of a building that will serve as the future headquarters of Hawaii State FCU underscores our long-term commitment to offering a safe, innovative and collaborative environment in which our employees can truly thrive.
As a company, Hawaii State FCU is committed to emphasizing trust, respect and integrity in all we do, and fostering solid relationships that help strengthen our organization, our membership, and our community.
560 Halekauwila Street, #5 Honolulu, HI 96813
(808) 587-2700 | www.HawaiiStateFCU.com
Imua Family Services
Imua Family Services is no stranger to serving families facing fear, hardship and disease. In fact, our origins reach back 74 years to when our founders began helping families during the polio epidemic. When COVID-19 closed our programs this past year, Imua knew that the needs of the children and families we serve were about to increase dramatically, and we took steps to adapt and change to provide as much help as possible.
As a forward-looking organization providing services across three islands, Imua had already begun incorporating technology into its services when the pandemic hit. That experience allowed us to quickly transition therapeutic services onto virtual platforms, but we didn't stop there. Our closed Inclusion Preschool began providing individualized materials so families had daily activities for their keiki at home along with online gatherings to help maintain social relationships. Daily Circle Time activities were presented free online, attracting viewers from across the county, and we transformed the unused classroom space into a free daycare for essential workers.
For Imua Family Services, being among the Best Places to Work in Hawai'i is about putting the best possible effort not only into how we work together as a team, but also into supporting our community. Sometimes, that means pivoting on a dime to address dire immediate needs. And in other times, it means looking forward to plan for the needs of the future.
For the past several years, Imua has focused strongly on the benefits of nature, the environment and outdoor education. This agency-wide turn toward the outdoors led us on a search to find a new property to help us implement these changes and share them with the community. While many would have been deterred by this past year's adversity, the circumstances of this pandemic only served to emphasize the importance of our endeavor.
In October 2020, Imua Family Services closed on a 6.09-acre property in Wailuku, Maui and embarked on a $5.5 million capital campaign to create Imua Discovery Garden. This vision forward will be a crucial step toward the restoration and healing that will ultimately be needed as we exit this pandemic, and it will be the launching point from which we introduce the state to outdoor education!
Early Childhood Development Center 161 South Wakea Ave, Kahului HI 96732
(808) 244-7467 | www.imuafamily.org
EnviroServices & Training Center
Hawai'i's leaning environmental engineering and consulting firm, EnviroServices & Training Center, LLC (ETC), has been selected as Best Places to Work for the last 10 years. But no year has been tougher than 2020. Fortunately, our "We'll Take Care of It" mantra stayed true during this COVID-19 pandemic. Our focus remained on taking care of our employees, community, clients, and the environment.
We took some sage advice from Ross Geller of Friends and learned to "PIVOT!" Obviously, battling coronavirus was more complex than moving a couch up the stairs. But both required the need to communicate, work together, and adapt. We implemented new project management and virtual meeting tools as we struggled with new ways to collaborate. Of course, we steered through a few turns, like the neighbor's leaf blower during a Zoom or forgetting about the screen recording when the boss drops off.
Working from home was great until realizing this was going to go on for a while. Returning to the office with mixed emotions, we experienced the discomfort of pants, cumbersome temperature checks, and constant buzzing from air filters embellished by periodic foggers. But we also discovered pleasant commutes without rush hour and hanging out with different co-workers as office rotations varied.
We looked at the world through a different lens, or was it a plastic shield? We felt blessed to continue working as we sadly discovered our favorite lunch places had closed. We were determined to virtually conduct charity drives for school supplies and our annual food drive. We eagerly assisted clients with compliance matters, creating one less worry as they navigated their own challenges. Our efforts to protect the environment became more meaningful as the beauty of Hawaii's hiking trails and beaches proved to be a rare constant.
We hope all of you will (eye) smile during these uncertain times, finding comfort as we all pivot, spin, invert together, even if from behind a mask.
"We'll take care of it."
Environmental Compliance
Stormwater Management
Site Investigation, Assessment, and Remedial Action
Industrial Hygiene
Solid & Hazardous Waste Management
Industrial Hygiene
Compliance Training
505 Ward Avenue, Suite 202 Honolulu, HI 96814
(808) 839-7222 | www.gotoetc.com
Integrated Security Technologies, Inc.
IST is a perennial "Best Places to Work" Awardee for one reason, our team culture.
Our team thrives in a culture of Accountability, where every member knows what their contribution to the team's goals are, what everyone else's contributions are, and how each of us measures up (on a daily dashboard basis) to our accountability commitments.
Our team thrives in a culture of Passionate Curiosity, where continuous learning and continuous improvement opportunities are encouraged, mentored, and funded at 3x our industry's average.
Our team thrives in a culture of Adaptability, where challenging field conditions, technical supply chain constraints, or even pandemic-related virtual working conditions create new opportunities for the delivery of our services that keep our clients' security system needs fulfilled.
Our team thrives in a culture of Integrity, where open, honest communication, critique, and feedback are welcomed across the board to promote a clear under- standing of each other, each other's challenges, and each other's appetite for growth; both personally and professionally.
Our team thrives in a culture of Collaboration, where the entire team structures the company's annual goals and then parses out the supporting tasks to each department and each member. At any given time, there is never a question for anyone at IST about why we are doing what we are doing, or how their activities support the accomplishment of the team's goals.
Those core values that create our team culture can be remembered by the acronym "Apple Pie And Ice Cream" (APAIC). If you like our brand of Apple Pie And Ice Cream, consider joining the IST team. If you can thrive within our
core values, you will learn what being part of a perennial "Best Places to Work" team is all about.
Integrated Security Technologies, Inc.

94-1388 Moaniani St., Ste 204 Waipahu, HI 96797
808-836-4094
Honolulu Board of REALTORS
"You don't get to 100 years in business and a thriving membership without caring about your members, employees, and the community," says Suzanne Young, Chief Executive Officer. "Our team understands what it means to be a member-driven organization and fostering a culture where everyone feels valued, supported, and trusted. When you encourage everyone on staff to be the total package—from the work they produce to their interactions with our members and each other— success follows."
2022 will mark the centennial anniversary of the Honolulu Board of REALTORS® (HBR), one of O'ahu's largest trade organizations founded in 1922. Our dedicated staff of 33 support 6,500+ members with services, education, and resources. And we do it in a professional, friendly, and fun work environment. As a testament to HBR being the best workplace, we currently have eight employees who've been with us for over 20 years.
Personal Wellness: We support our team's physical, mental, and emotional well-being. Our Health & Wellness Committee promotes wellness through physical activities, brown bag lunches and demonstrations with health/wellness experts, and home meal delivery. Employees have access to our fitness room and employee assistance programs for counseling and other professional services.
Employee Appreciation: Recognition and appreciation are part of our culture, and we address employee feedback and suggestions. We treat our team to staff massage days, lunches, annual staff retreat, and holiday party (all pre-COVID). Due to COVID-19 limitations, we held our staff retreat and holiday party virtually and added virtual Friday pau hana trivia to stay connected.
Community Giving: HBR cares about the community and gives back through our REALTORS® Care Fund and Adopt-a-Block Kaimukī community cleanups. Our employees have rallied in our annual Aloha United Way workplace giving campaign for 20+ years, where we collectively donate more than $10,000 each year.
Benefits: Employees enjoy an excellent benefits package, including company-paid medical, 401K, generous vacation and sick leave, flexible work schedules/telecommuting. HBR is proactive to the changes in the work environment resulting from the pandemic – we have procedures to keep staff safe in the office and flexibility for employees who need to telework.
1136 12th Ave, Suite 200, Honolulu, HI 96816
(808) 732-3000 | www.hicentral.com
Facebook: @hicentral | Instagram: @hicentral808
Swinerton
Swinerton Hawaii has 250 employees here n the islands and is a top player in Hawai'i's construction industry. The company's diverse portfolio includes retail and hospitality clients, schools, federal projects, healthcare, energy-efficient buildings, high-rises, and master-planned communities. Recent projects include the Westin Maui Resort & Spa, Queen Emma Apartments, as well as their own new office in the Davies Pacific Building.
Swinerton's new Hawai'i office provides the additional square footage, amenities, virtual and physical conferencing capabilities, and creative workspace to support this vision. This move enables Swinerton to deliver enhanced services to our clients and business partners, and provide best-in-class facilities for our employee-owners.
"Swinerton's refreshed Hawai'i identity comes at a time where adaptability is a necessity. With the expansion of our Special Projects and self-perform teams, the new office space allows Swinerton to better serve our local market and continue to provide growth opportunities in a modern, creative environment that reflects our top talent and culture," said Vice President, Division Manager Aaron Yamasaki.
Much like the clients we serve, we wanted our new office to reflect Swinerton's unique company culture. To meet our vision, Swinerton's Special Projects team—which focuses on small to midsize projects, interior renovations, tenant improvements, and a multitude of other unique and specialized project types in Hawaii—and in-house drywall group partnered with design firm RIM Architects to build-out the 10,000-square-foot space.
Swinerton provides competitive salary and benefit packages, gym-membership discounts, tuition breaks for employees attending school, generous 401k plans, and countless opportunities to volunteer and give back to the community. The company's Employee Rotation Program encourages engineers to shadow workers in departments such as field operations, virtual de- sign, estimating and preconstruction.
The Employee Stock Ownership Program (ESOP) allows all employees to own shares of company stock, a great source of pride for Swinerton. The Employee Mentorship Program connects experienced staff with those wanting to learn more about the construction industry. And the Employee Referral Program rewards staff members who help recruit top talent.
Swinerton Builders
841 Bishop St., Suite 500 Honolulu, HI 96813
(808) 521-8408 (main phone) | www.swinerton.com
Paxca
Paxca is Hawaiʻi's premier IT provider and systems integrator and is honored to be named one of Hawaii Business Magazine's Best Places to Work. The company's employees are critical to fulfilling Pacxa's vision of enabling people and businesses to succeed by making technology work.
This is the eighth year in a row that Pacxa has earned this accolade. This year's achievement takes on special meaning after the challenges faced by all in 2020. "Client needs and employee wellbeing are always top of mind, and they remained as our priorities," say Kelly J. Ueoka, Pacxa's President. "Everyone had to pivot in the new landscape, including ourselves. Our team was ready to shepherd our clients through the year and be flexible with our internal and customer changes."
Pacxa migrated many of their client workforces to secure remote environments. As an IT firm, Pacxa's adaption to remote work was relatively seamless, but there were times when being onsite was necessary. The company sourced additional cleaning supplies and provided PPE to staff who had to make in-person visits to the office or customer sites. Senior management was also concerned about home workspaces. "We instituted a remote work equipment program for staff to order chairs, monitors, and other peripherals. This equipment was purchased by the company and delivered directly to employees' homes," added Ueoka. The company continues to hold virtual events, such as coffee breaks and video game tournaments. Ueoka shared, "We didn't want our team to lose out on the important social connections that brighten the workday."
In 2020, Pacxa was also named as one of Hawaii Business Magazine's Top 250 Companies and Most Charitable Companies. Ueoka states, "Hawai'i is our home. We are committed to helping our fellow residents. As we navigated the challenges, we looked ahead to a brighter future. We launched an internship program for new graduates and those new to technology to gain tech jobs." With this positive outlook, the company rebranded, bringing an updated look and philosophy that embraces a new era at Pacxa.
"We are very proud of and thankful to our Pacxa team," said Ueoka.

1000 Bishop Street, Suite 701 Honolulu, HI 96813
Phone: (808) 585-0444 | Email: info@pacxa.com | Fax: (808) 537-9300
www.pacxa.com
Express Employment Professionals
Express Employment Professionals is a locally owned Staffing Agency with locations in Honolulu and Pearl City, and an International footprint via the franchise. They have been successful in connecting businesses with highly skilled professionals since 2007.
"Our people-centric organization epitomizes our culture, whether it is our internal staff, clients or associates," says Nakisha Tauvela-Waltrip, Operations Manager/Marketing, Express Employment Professionals. "This is the 5TH year we have made Hawaii Business Magazine's Best Places to Work, and it still makes us feel like we are winning an Oscar. This program reassures us that our team loves who they work for and they stand by our vision."
Express Employment Professionals provides a community of support and takes care of its employees on an individual basis. Additionally, the organization provides fun and exciting incentives for its staff, including Amazon gift cards, days off, delivered lunches and other desired rewards. They also provided additional days off in 2020, due to the COVID pandemic, for employees to take time off to take care of their families. Express highly values family life, which is easily seen by every employee.
Express Employment Professionals made sure to focus on providing a safe and fun environment during the ever-changing pandemic. They provided lunches to staff DAILY from other local businesses, to also help support them during the pandemic. They incorporated flexible work environments, held weekly meetings and trainings to give additional support and had "face time" to keep the connectedness and camaraderie to continue to help the team thrive. The company also continued to hold birthday celebrations virtually to make sure the team felt appreciated and celebrated.
"Our culture of being people-centric impacts our clients' satisfaction tremendously. By our team knowing we are here to support them and take care of them, they want to provide the best possible service to our clients, so they don't let them down or let their team- mates down," says Tauvela-Waltrip.
"Our team is the reason we area Best Place to Work and we know our owners and management would walk through fire to ensure our team knows how appreciated they are," she says. "Our team works on behalf of our clients and associates, and this is truly our motivation and driving force that keeps us wanting to come in every day and do what we do, the best way possible."

Instagram: @ExpressProsHi | Facebook: ExpressProsHi
LinkedIn: linkedin.com/company/express-employment-professionals-hawaii/
(808) 525-5225 | ExpressPros.com
Ronald N.S. Ho & Associates Inc.
As with the rest of Hawaiʻi, 2020 was a year of unprecedented change for Ronald N.S. Ho & Associates, Inc. The COVID-19 pandemic definitely presented challenges and obstacles, but the employee-owned engineering firm was able to pivot, adapt and overcome these circumstances effectively and efficiently throughout the year. "Our entire office is now capable of working remotely, our lines of communication have improved with new applications, and the team has become much more cohesive," says Sean Sugai, President. "I feel comforted knowing that we have a dedicated, competent and resilient team continuing to drive our operations. We continue to push ahead."
Staying true to the company's purpose of improving their community through engineering services, the firm made several donations throughout the year to various organizations supporting and focusing on COVID-19 relief. The employee-owners also rallied together and hosted virtual donation drives such as food bank and school supplies. In addition, with the acquisition of new computer hardware, the company donated its previous hardware to a high school in their local community. "We have been very fortunate that our business has remained constant for us in this crisis," Sugai says, "so helping our communities through giving felt like the 'right' thing to do."
The firm continues to recognize that the backbone of the company is its employees. Protecting the general health and well-being of all team members has always been a top priority. Last year, this engineering firm had to get creative and think outside-of-the-box to celebrate its wins. The majority of employee events took place virtually – i.e., pop-up meetings and games during both Employee Ownership Month, and the office's annual Christmas "party".
"We did a terrific job fighting through all the challenges 2020 brought us," Sugai says, "and ended up having a successful year business wise. The immediate future looks very bright." However, to ensure the company's long-term growth and stability, executive management has made a commitment to revise the firm's strategic plan and rebalance its investments. Sugai adds, "Our goal is to be prepared and have a plan of attack going forward.

2153 N. King St # 201 Honolulu, HI 96819
(808) 941-0577 | www.rnsha.com
Child & Family Service
Celebrating our 122nd year of serving Hawaiʻi, Child & Family Service (CFS) aims to strengthen families and foster the healthy development of children statewide. Programs range from shelters in times of crisis, to support and counseling for dealing with the daily issues that families face as parents strive to nurture their children. We work with families to help them achieve their dreams, including financial independence, planning for a thriving future and caring for all generations of their 'ohana.
Using our values of Humility, Ownership, Perseverance, & Engagement (HOPE), our nearly 400 CFS employees are helping families flourish in Hawai'i. During the pandemic, our amazing 'ohana met the moment by creating 18 Festival of Hope drive-thru events, safely distributing essentials and offering social services to 5,000+ families across the islands!
At CFS, especially during the pandemic, we believe the wellbeing of our employees has direct impact on our work with families and children, driving better results for those we serve. It starts with our organization's welcoming culture which promotes communication, information flow, and learning in a variety of ways, including internal chat channels, video messages, and training. We keep our employees apprised of our organization's celebrations, challenges, opportunities and accomplishments!
Employee wellbeing is the focus of the many benefits and programs CFS offers to its staff, including:
Volunteer paid time off: Employees are allowed time off to provide volunteer service to support CFS programs, and/or other community-based organizations.
Preventative health care paid time off: Employees are allowed time off for personal preventative health screenings.
401(k) retirement plan: We offer a 401(k) plan for qualified employees to set aside a portion of their
salary automatically through payroll deduction.
Wellness committee: The Wellness Committee is comprised of employees coming together to develop health and wellness activities to improve on the quality of life, both personally and professionally.
Leadership training and development: We take an active role in developing leaders within the organization and hold an annual employee leadership academy cohort where employees learn from peers and local leaders.

91-1841 Fort Weaver Rd, Ewa Beach, HI 96706
(808) 681-3500 | www.childandfamilyservice.org
Intech
For 30 years, Intech has been helping local businesses effectively navigate the complicated IT world so they can achieve their goals.
More than a vendor, Intech acts as a trusted partner, often serving as a customer's IT department, providing 24/7 IT support, server and network management, cloud computing solutions and cybersecurity services.
As a kama'aina company, Intech believes in creating opportunities for the next generation of local techs so they can stay in Hawaii, support their families and have long, successful careers. "We're continually trying to improve the quality of work life for our employees; we want them to know they are part of something bigger and that they have a voice in the direction of the company," says Intech CEO, Sam Gridley.
The Intech ecosystem is designed to cultivate talent, rapidly expand technical and professional skills, and fast-track careers. "We look for employees who are humble, smart, want to learn and don't have an ego," says Intech President Branden Baker. "After three years with us, you won't be the same tech person as when you started."
At Intech, success is shared and communication is key. Regular staff meetings are held to improve processes, resolve issues and review the company's financials. Everyone is accountable to the process and everyone is encouraged to express ideas. "We truly are a team," says Jenna, an Intech employee. "We have a terrific culture where people appreciate each other and are always ready to pitch in."
Painted on a wall at Intech's office in Topa Tower are the company's seven core values. Among them is humor. "Fun is an important part of who we are," says Sam. "We've had video game competitions, virtu- al lunches, escape room events and even axe-throwing contests. We're not your stodgy, typical IT provider."
"This is the ninth year in a row that we've been recognized as a "Best Places to Work" company," says Branden. "We are proud of that honor because it reflects our core belief that happy employees deliver quality service and that results in truly satisfied customers."

Topa Financial Center 745 Fort Street, Suite 600 Honolulu, HI 96813
(808) 948-9617 | www.Intech-support.com
Island Palm Communities LLC
For the 5th consecutive year, Island Palm Communities has been recognized by its employees as one of Hawai'i's
"Best Places to Work," based on surveys measuring employee satisfaction and engagement. IPC is a partnership between Lendlease and the U.S. Army, which provides privatized housing for more than 7,800 military families in O'ahu.
IPC employees cited several reasons for their consistently high level of satisfaction, including a diverse and inclusive workplace, professional and personal development opportunities, and a commitment to safety and wellness.
"At IPC, we're committed to caring for our residents and each other — especially amid the challenging times we've faced during the pandemic," says Ka'eolani Winner, Director of Property Management, IPC. "In 2020, we created the IPC 'Malama Program,' an employee recognition program that acknowledges each team member for their dedication to caring for and serving our residents, as well as our fellow team members. We recognize that our success is due, in large part, to our people, and we remain committed to attracting, developing, and retaining a talented and diverse team, with a focus on supporting each person in achieving their goals."
Embracing never-before-seen challenges, at the onset of COVID-19, employees were extended the opportunity to work remotely, and offered flexible schedules. IPC also offered early-release Fridays to allow employees to spend time with family and focus on their wellbeing, and were provided up to 80 hours of additional paid time off, and eight hours of PTO to secure the COVID-19 vaccine.
"We also embrace an open-door policy; a culture that encourages all employees to share ideas that can enhance both our business operations and work environment," said Tom Adams, VP WinnResidential Military Housing Services.
"Supporting communities where we work and live is integral to our business," said Jeff Williams, Project Director, Lendlease. "Throughout the year, we support several community-based organizations and encourage our team members to volunteer with local charities by offering paid volunteer time off. In absence of these opportunities due to COVID-19, we supported our local O'ahu community by purchasing more than 500 Restaurant Cards for our employees. A gesture of thanks to our team, it was also one of the ways we collectively and safely supported our local neighborhood restaurants and farmers."
IPC extends a full range of benefits to its full-time employees, including:
Medical, dental, and vision coverage
Matching 401(k) plan, paid vacation, sick leave
Wellness and incentive program that encourages team members to volunteer in the community

North Regional Office
215 Duck Road Schofield Barracks, HI 96857
(877) 487-4323 | www.islandpalmcommunities.com
First Insurance Company of Hawaii
First Insurance Company of Hawaii (FICOH) was founded in 1911 in a small second floor office on the corner of King and Fort Streets. Today, we are a company of 300-plus associates whose collective dedication and drive have kept us at the forefront of the industry 110 years later. Hawaii's oldest property and casualty insurer, FICOH protects its customers with an unrivaled suite of personal and commercial risk management solutions.
"During a year of great challenges, FICOH associates displayed resilience and grit. They acted with a sense of purpose and urgency to minimize disruptions for our customers and overcame sizable hurdles with remarkable speed and an amazing attitude," says Jeff Shonka, President and CEO. "We recognize that we need to support our team in order to successfully deliver on our commitments to our customers."
In addition to a robust benefits program, FICOH offers its associates flex time, part-time and full-time telecommuting options, incentives to live healthy, and a profit-sharing program that gives associates a personal stake in the company's financial performance. In 2019, FICOH opened its first-ever satellite office in Kapolei to reduce the commutes of associates who live on the west side, furthering its commitment to helping associates balance work and life.
"We express our commitment to the community through the many volunteer efforts our associates participate in and through the monetary donations made by our First Insurance Charitable Foundation," says Shonka. In 2020, FICOH donated more than $775,000 to local organizations. Though many community events were cancelled due to COVID-19, that didn't stop FICOH associates from helping out where they could with the Hawaii Foodbank, Sustainable Coastlines, Ronald McDonald House, Institute for Human Services, Waimea Valley, and several other nonprofits.
FICOH also stakes its success on continuous learning, providing its associates with professional development opportunities in Hawaii and beyond thanks to its relationship with Tokio Marine and its group companies in the U.S. and around the world, as well as mentorship and tuition-assistance programs and bonuses for achieving industry designations.
To learn more, visit us at https://www.ficoh.com/about-us/careers/
1100 Ward Avenue, Honolulu, HI 96814
(808) 527-7777 | www.ficoh.com
SILVER LEVEL WINNERS

---
G70
Established in 1971, G70 is a diverse family of entrepreneurial and highly creative individuals who come to work each day aspiring to contribute to the betterment of lives and places. We are deeply invested in understanding and perpetuating the cultural and historical resonance of the places we are touching. We endeavor to create exceptional value for our clients and communities by aligning with our clients' dreams and projecting them with farsighted vision. We imagine futures.
G70 specializes in architecture, civil engineering, interior design, planning and environment. We provide leading-edge creativity for projects in hospitality, commercial office and mixed use, multi-family housing, education, financial, healthcare and planned communities sectors. We are deeply invested in our people.
One of our core values is FAMILY. G70 is an environment where employees don't have to choose between family and work. With flexible work schedules, the ability to work from home and/or bring their children to work allows for a better work/life balance. G70's office space provides strong connection both internally and externally to the community. It is a home designed and built for our unique ecosystem of designers to thrive and flourish. It represents the aspirations for our future, built on a foundation of 50 years of excellence. G70's home is the ultimate expression of the firm's commitment to its people, the community, and collaboration.
Thank you to…
Our staff for your dedication and commitment. Your work is truly commendable, and we appreciate your contribution to G70. It is because of all of you that we are one of the Best Places to Work.
Our many loyal clients who have entrusted us to ideate, create and deliver numerous award-winning projects across Hawai'i and the Pacific Rim. Your trust and confidence have encouraged us to innovate with boldness and passion.
The communities we are touching. Your thoughts and insights have contributed immeasurably to our planning and design efforts
Our 50th anniversary theme: "mana'o'i'o", often translated to "faith", an apt description of our continued culture, legacy, and philosophy.
For more information on Hawai'i's leading multi-discipline design firm, visit www.g70.design.

111 S. King Street, Suite 170 Honolulu, HI 96813
(808) 523-5866 | mail1@g70.design
www.g70.design
Kupu
Kupu, founded in 2007, is Hawai'i's leading conservation and youth education nonprofit organization. We provide hands-on training in conservation, sustainability, and environmental education for young adults, with the goal of fostering our next generation of environmental and cultural stewards. A significant number of our participants are opportunity youth who come from underserved communities statewide. To date, Kupu has trained over 4,500 youth. Thanks to our local and national organization partners, we have provided internship, scholarship, and career opportunities for our program participants. Many of our alumni have been hired to work in various sustainability and conservation-focused initiatives across the state.
Much of Kupu's efforts last year focused on responding to community needs through food distribution and employment. In addition to providing nearly 100,000 meals to communities in need, Kupu worked diligently with various groups along with the State of Hawai'i to develop Kupu 'Āina Corps, a temporary workforce development program created to address the drastic effects of COVID-19 on Hawai'i's economy. Program participants directly cared for over 21,000 acres of land in Hawai'i by removing invasive species, planting native plants, clearing debris and otherwise managing precious natural and cultural resources. Kupu estimated this work produced over $6.5 million in economic benefit for Hawai'i. More than 350 program participants logged over 89,000 staff hours at 150 host sites across the islands. One in three were able to stay working after the program ended, and nearly half of all participants are either currently working or pursuing higher education.
Kupu's significant impact on its program participants –and the places where they gain experience– relies heavily on the tireless staff that make up the organization and brings to Kupu their passion for the community, the environment, and making a lasting difference in other people's lives. They also rely on the support of donors, volunteers and strategic partners.
For more information on our organization and programs, or to learn how to partner with us, please visit kupuhawaii.org.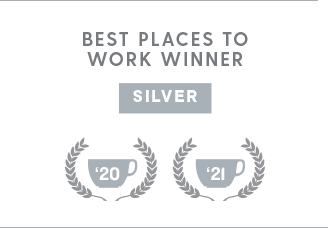 677 Ala Moana Blvd, Suite 1200 Honolulu, HI 96813
(808) 735-1221 | www.kupuhawaii.org
Ceramic Tile Plus and Exclusively Yours
Four the past 44 years, Ceramic Tile Plus and Exclusively Yours has supplied tile, stone and cabinetry to its clients, contractors, builders, designers and architects. The company's goal is to serve its customers with the utmost care, while treating its employees as 'ohana.
"We are a 44-year-old, second-generation, family-owned business and our employees are extended members of our family," says James R. Doran III, president of Ceramic Tile Plus and Exclusively Yours. "Over 75% of our team are long-term employees, who have been with the company 13 to 25 years. I think that says a lot about who we are as a company. We have an amazing team – and as my father always reminded me – they are our most valuable resource."
Employees receive the same benefits as the company's leadership, and are able to take advantage of the company's robust benefits package that includes a gym membership, chiropractic coverage and retirement program. There's also an IncentFit Wellness Program that incentivizes healthy activities, such as receiving a Flu vaccine, get- ting an annual physical or walking 8,000 steps per day. New this year is a cash incentive for employees who get the COVID-19 vaccine when they are able.
"Incentivizing the vaccine seemed like the most important thing we could add to our benefits this year," says Doran. "The last year has been a stressful and difficult one. It has been good to see everyone take safety and their good health seriously."
The entire Ceramic Tile Plus and Exclusively Yours team stepped up during the pandemic and continues to serve customers while wearing masks and adhering to social distance rules. The company also installed a state-of-the-art air purifying system in the showroom to add another level of protection for employees and customers.
"We are so happy to be able to celebrate our fourth year being recognized as one of the Best Places to Work in Hawai'i," says Doran. "It's a real point of pride for all of us —especially this last year with all of the challenges it brought."

25 South Kahului Beach Road Kahului, HI 96732
(808) 871-8674 | www.CeramicTilePlus.com
Hawai'i Energy
On the walls of the Hawai'i Energy office are five very special posters. Four depict the team's core values – Ownership & Accountability, Commitment to Excellence, Integrity, and Collaboration – and the fifth is filled with the signatures of team members committing to upholding these values during their tenure with the program.
Having this clear set of values helps keep the Hawai'i Energy team on course. While Hawai'i gets closer to its goal of 100% renewable electricity generation by 2045, the program's educational offerings and financial incentives play a key part in encouraging locals to participate and reap the benefits. While many know the program for its rebates for energy-saving appliances, it has also been on a parallel course to ensure all have access to energy-saving technology and information as we transition, including things like bringing LEDs and ENERGY STAR® refrigerators to our most rural communities, and training the growing energy industry workforce.
Building a team of talented, collaborative, mission-driven individuals has never been more important than in the last year. Despite the many challenges of working remotely, the team doubled-down on helping res- idents and businesses manage their energy costs through the pandemic. Partnering with local food drives, they distributed 2,100 Home Energy Kits to families in need, and in August launched the Energy Relief Grant, committing more than $1 million to businesses to cover their costs of upgrading to energy-efficient air conditioning, foodservice equipment, and other sorely-needed replacements.
Through it all, teammates encouraged each other and stayed close through virtual pau hanas and lunch hours, even swapping the annual holiday party for activities like a desk decorating contest and graham cracker house making. New benefits like additional paid leave for COVID-19 patients and caregivers, reimbursements for home fitness equipment, and a subscription to the Headspace® meditation app also help staff manage their health, which continues to remain a top company priority.
"I'm especially proud of our team for their resilience during this very challenging year," says Executive Director Brian Kealoha, "Their care for each other and our customers resulted in being able to provide a lot of much-needed support to our community."

45 N. King St. Suite 500 Honolulu, Hawai'i 96817
(808) 537-5577 | www.Hawaiienergy.com
Better Homes and Gardens Real Estate Advantage Realty
Celebrating 17 years of doing business in Hawaii, locally owned Better Homes and Gardens Real Estate Advantage Realty has 5 offices across Oahu and Maui in Kahala, Kailua, Haleiwa, Kapolei and Wailuku with over 195 employees and licensed agents.
"Creating a clear strong corporate culture has been a key to the growth and success of our company. Our agents and support staff are client centric and they put the clients' needs ahead of their own. Our core values of honesty, transparency, collaboration, commitment, charity, innovation and strong work ethic are communicated to the agents and employees from the initial interview and throughout every company interaction. My wife Ambur and I appreciate and cherish each and every person at our company," stated CEO/Owner Myron Kiriu.
Voted Hawaii's Best Real Estate Firm the past 11 years and a Best of Honolulu Company for 8 years, the firm has also been recognized nationally as one of the most Productive Brokerages in the Better Homes and Gardens® Real Estate network 6 years in a row. This is the company's third year as one of the Best Places to Work, and it is an honor to be recognized.
In 2020, the company quickly pivoted in response to the pandemic to enhance digital resources by offering weekly online company meetings, training sessions and virtual office hours to increase engagement. These touchpoints strengthened the corporate culture and brought the company closer as a whole. As an essential business, they were early adopters to implement protective measures where they reimagined and socially distanced office workspaces to allow for employees and agents to work safely at the office or remotely from home. Additionally, the company offers Paid Time Off for employees to receive COVID-19 vaccines.
While most events shifted to an online environment, the company spearheaded a drive-by graduation celebration caravan for their graduating high school seniors, participated in a drive-through Halloween event and staged a pop-by Christmas Box celebration where recipients received a box of local goodies including a Hawaii Restaurant Card.
"The heart of this company is our employees and agents," added Kiriu. "During these unusual times, they went above and beyond to help our company, community and each other. We will never be able to thank them enough for the exemplary support and professionalism they share every day. We are truly, Better Together."

4211 Waialae Avenue, Box 9050 Honolulu, HI 96816
808-738-3600 | BetterHawaii.com
Northwestern Mutual
Northwestern Mutual continues to make a difference in its client's lives by creating trust-based relationships and helping them plan for their future, while also building a diverse team in an inspiring and inclusive workplace.
Its employees' commitment to the company's foundational pillars and unwavering focus on clients led to a record-breaking year, despite the COVID-19 pandemic. In 2020, there was historic growth in several areas, including revenue, total surplus, total company assets, client investment assets, total dividend payout, new clients, and new financial professionals.
"Thanks to the truly extraordinary work of our financial professionals and their teams, clients are acting on plans that put them on the path to financial security," said John Schlifske, President and CEO of Northwestern Mutual. "These record business results are a reflection of the way we run our company—with an unwavering commitment to our policyowners. The nearly 200,000 new clients and 3,100 new financial professionals who joined Northwestern Mutual amid the pandemic and economic volatility are proof positive that our approach is resonating."
Northwestern Mutual's company culture includes a supportive work environment, flexible scheduling, funding for continuing education and leadership tracks. It also has a strong commitment to an inclusive workplace by combating racism and inequality at every Northwestern Mutual office across all states.
"The mission of our office is to remove the barriers to financial independence, elevating the trajectory of people's lives. We strive to live by this mission every day." Jamie Delgadillo, Managing Director of Northwestern Mutual Hawaii.
During the pandemic, the company provided a wide array of support for its employees. It quickly created a virtual training program for all advisors and representatives on how to work with and support clients in a virtual world. It also gave resources to employees in evaluating the availability of disaster relief loans and COVID-19 government funding; training and financial support to new advisors and interns; and wellness resources that include doctor and physical therapy visits.
Northwestern Mutual's leadership, commitment to diversity, and extensive support system allows its representatives to meet clients' needs in an encouraging work environment that has shown adaptability and a winning combination for success through any event.

737 Bishop Street, Suite 1700 Mauka Tower, Honolulu, HI 96813
(808) 521-2345 | www.hawaii.nm.com
Aqua Engineers, Inc.
Award winning aqua engineers, Inc is a 100% employee-owned company that owns, operates and maintains water and wastewater facilities state-wide. From its humble beginnings on Kaua'i 40 years ago to today's largest and most experienced water and wastewater management company in Hawai'i, Aqua operates 37 wastewater treatment facilities, 12 water systems and over 70 wastewater pump stations. Four of our wastewater treatment plants are R-1 facilities, producing the highest quality effluent and conserving millions of gallons of potable water every day. Aqua's mission is to deliver excellence in the operations, maintenance, management and engineering of our clients' water and wastewater systems, while supporting the health and safety of the community and protecting our environment through innovative, sustainable services and solutions.
In 2003, Aqua was selected over international corporations for a 50-year contract to own and operate the Schofield Barracks Wastewater Facility on O'ahu. In 2008 the company was awarded a 50-year contract to take over all the O'ahu Army owned sewer-systems. In 2015, Aqua purchased its first public wastewater utility on Kaua'i.
In 2006 the founders sold the company to the employees through an Employee Stock Ownership Plan (ESOP). David Paul, President/CEO, says, "Aqua continues our founders' tradition of providing the best value in water and wastewater operation & maintenance services. We will continue to train our employee-owners and recruit licensed operators who can make a difference in our employee-ownership culture."
As a service provider, Aqua considers its employee-owners as its most important asset. Our benefits include competitive compensation and a share of approximately 50% of operating income in distributions through annual cash bonuses & retirement profit sharing contributions. The other 50% goes to employee-owners as "shareholders" through stock price growth.
Employee-owner growth and development remains our number one priority. We believe that employee-ownership promotes greater commitment through a shared understanding of key business disciplines and a culture of greater unity.
In 2020, as an essential business, Aqua was very fortunate to maintain its workforce, continue to hire and navigated through COVID-19 without cutting pays, bonuses, benefits and employee-owner/company programs. We continue to network through virtual company meetings, trainings, celebrations and participate in community projects through videoconferencing and webcasts.
Aqua Engineers' benefits include:
Annual License & Certification Bonus Program
Annual Incentive Program
Health/Dental/Vision – Aqua pays 75-90% of premium for employee-owners & their dependents
Life Insurance & Long-Term
Disability Insurance
Retirement Plan: 401k Plan with 2% match and Employee Stock Ownership Plan (ESOP)
15 Days PTO/10 Paid Holidays Per Year
Paid Training, Licensing and Certification
Leadership Development Training Opportunities
Wellness Program & Gym Membership
Employee Assistance Program (EAP)
Company Uniform/Shoe Allowance

3560 Koloa Road, Kalaheo, HI 96741
(808) 332-7381 | www.aquaengineers.com
WestPac Wealth Partners
As a member of the Hawai'i Business Community since 2007 and a Hawaii Business Magazine-certified Best Place to Work since 2012, WestPac Wealth Partners provides their clients with the confidence to take control of their wealth and build a clear path to their financial future. WestPac Wealth Partners in Hawai'i is proud to boast a team of talented financial representatives who help clients make smart decisions regarding the accumulation, protection, and enjoyment of wealth, thereby reflecting their values, love of family, and commitment to community.
WestPac Wealth Partners has been recognized nationally for its commitment to community and employee alike, receiving Best Place to Work Certification and being listed as a best workplace by Hawai'i Business Magazine, San Diego Business Journal, Inc. Magazine, and Fortune Magazine for multiple years running. WestPac enjoyed a year of unprecedented growth last year, with current plans to expand and help more clients realize their financial goals.
Despite the uncertainty caused by the COVID-19 pandemic, WestPac Wealth Partners remained focused on its mission to make the world a better place and serve as a good citizen through its charitable endeavors and leadership.
In response to COVID-19, WestPac, along with The Guardian Life Insurance Company of America and other institutions, donated over $60,000 to aid the Refugee Artisan Initiative in the creation of 5,834 face masks. With the help of donors such as WestPac and Guardian, the Refugee Artisan Initiative provides training, patterns, tools, and materials to refugee and immigrant women in the United States with the aim of providing steady employment through hand-crafting products from home.
WestPac is committed to business owners' health and welfare, believing that small and medium-sized businesses form the backbone of America's prosperity. As part of WestPac's initiative to give back to local communities, team members reached out to local business owners, donating the face coverings needed for employees to return to work and for local businesses to reopen their doors safely amid an uncertain environment.

677 Ala Moana Blvd, Ste 720 Honolulu, HI 96813
(808) 695-2100 | www.WestPacWealth.com
Layton Construction
Layton Construction's Hawaii experience ranges from beach side vacation resorts to extended stay hotels, luxury condominiums and market rate residential to single family villas, and office buildings to educational facilities. No matter the project type, we give each client the individual attention and consideration their unique project requires. Layton Hawaii has completed over 100 projects on the islands in the past 14 years. Our local team of experts know that no matter what challenges may arise, the client's project must be complete and ready for vacationers, customers, and tenants on opening day.
Layton knows the strength of its Hawaii offices is its people. From the beginning, Layton has focused on the success of its people as well as its projects. Years ago, founder Alan W. Layton declared, "The hallmark of our company is going to be quality–not only in the construction project, but the way we treat our employees and clients. When we finish with a job, we want them to be our best friend." Today, all of our employees operate with the same spirit of dedication and integrity that our founder envisioned.
Layton as a whole is a nationally-ranked commercial contractor with proven experience in virtually every industry, including hospitality, residential, mixed-use, retail, office and tenant improvements, healthcare, manufacturing, distribution, industrial, detention, and public facilities. We specialize in construction management, design-build construction, and general contracting. Headquartered in Utah, Layton is a member of the STO Building Group family of companies and also has regional offices in California, Arizona, Colorado, Florida, Idaho, and Tennessee.

Honolulu
707 Richards Street
Suite PH-1A Honolulu, HI 96813
(808) 245-8680
Lihue
4463 Pahee Street Suite 210 Lihue, HI 96766
(808) 245-8680
Diamond Head Dental Care
This year marks the seventh year Diamond Head Dental Care opened its doors in Honolulu to provide high quality dental care every day of the week, and the second year in a row that it's been listed as one of Hawaii Business Magazine's Best Places to Work.
"I think the recognition reflects the culture and work environment we've created," says Dr. David Matto, Owner Dentist of Diamond Head Dental Care. "Taking care of the patient is a prerequisite with affordable, convenient and gentle care. However when you start taking care of the team, the business will take off."
Diamond Head Dental Care's office culture is one of gratitude, teamwork and support. There's a genuine understanding that you will make mistakes while developing your expertise. The day begins and ends with a team huddle. The unique environment of trust allows for a candid review of the day's highlights and challenges. Open discussion of an individual's mistake provides for proper analysis and reinforces that honest discussions of weaknesses lead to their development into strengths. The team crowdsources solutions that enable refinements in our skills and systems as opposed to sweeping them under the rug.
"I opened the floor for a team mentality where it's safe to make a mistake and build upon that," says Dr. Matto. "Any team is going to be more successful than an individual by themselves. If you learn together and build together, it's much more effective in daily operations. It also creates buy-in when staff help develop the systems."
Later this year, Diamond Head Dental Care will be expanding its existing location to meet demand, and the dental practice is excited to be opening a brand-new office at Pearl City Gateway. This gives staff significant opportunities for career advancement.
"It's been incredibly rewarding as an employer to be able to offer growth opportunities for staff as they're a vital part of our continuity and future growth," says Krista Matto, Business Manager of Diamond Head Dental Care. "We want to be a good employer for the team because we value them, and without them, we wouldn't be where we are today."

Diamond Head Center
3045 Monsarrat Avenue, Suite 7 Honolulu, HI 96815
808-735-8883
Pearl City Gateway – Opening Soon!
1160 Kuala Street, Suite 200 Pearl City, HI 96782
808-735-8883
BRONZE LEVEL WINNERS

---
Diagnostic Laboratory Services, Inc.
Great Science, Great People. Diagnostic Laboratory Services, Inc. (DLS) employs more than 700 people and is the largest locally owned medical testing laboratory in Hawai'i. Providing a comprehensive clinical, forensic, toxicology and substance abuse testing services throughout Hawai'i, Guam and Saipan.
Being a locally owned company that has been built on a foundation of service makes DLS more than just a place to work, we are an 'ohana. The care and understanding that our employees have for our patients and the communities we serve creates a culture of service that can be seen in every department. Each individual employee understands the critical role that they play, and all our employees are trained to treat each patient we serve like they are our own family.
We have an equal commitment to promoting the well-being of our employees by offering valuable benefits that protect them and their families. DLS offers a learning environment that encourages employees' growth and advancement by ensuring we have employees in positions where they feel they can make the greatest impact. We foster career progression by offering employees the opportunity to learn new skills to grow in their current position or pursue other positions in the organization.
We recognize that our employees are the heart of what we do every day and we share the joy and laughter of our wins and lean on each other for support to tackle our challenges. "This past year has been a challenge for the entire globe. I am especially humbled and proud of what our DLS 'ohana has been able to accomplish during this pandemic. Our amazing frontline staff of phlebotomists embraced their essential roles and continue to work tirelessly. The need for laboratory testing has never been in the spotlight like this and we were able to step up and build out a new molecular lab to combat COVID-19, and we built a Rapid Response Vehicle that can do mobile COVID testing wherever you can drive. I want to thank the entire DLS 'ohana, because of you, we are a great place to work" said Mark Wasielewski, DLS President.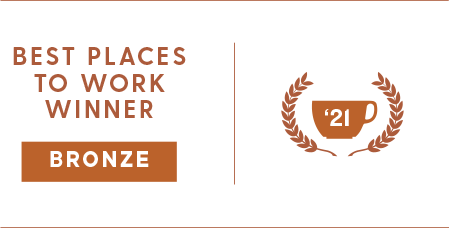 99-859 Iwaiwa Street Aiea, HI 96701
DLSLAB.com
Mobi Inc.
Since 2005, Mobi has helped connect families, friends, and colleagues as the largest wireless provider based in Hawai'i. As a local company, we are proud of our roots, and seek to embody the Aloha Spirit by supporting the community and team members that have helped us become a leader in the mobile carrier industry.
Mobi's greatest asset has always been our people. People are at the core of what we do, and we are driven by the belief that we can always do better. We wholeheartedly believe that being a thoughtful, kind and equitable employer is one of the biggest responsibilities and honors.
As a company, we know that a workplace that practices inclusivity, where team members can bring their full authentic selves to work each day and are supported in their growth and development, is the key to success. Guided by this philosophy, Mobi invests heavily to ensure our team members have the technology and support to thrive professionally, and within the diverse communities they call home.
Through the COVID-19 pandemic, keeping our team and customers safe was our biggest priority. We immediately transitioned everyone to remote work. We reopened our stores when we had proper safety protocols in place. To this day, half the team works remotely, so we can do our part in keeping risks to a minimum. We implemented unlimited paid sick days for anyone who is symptomatic to ensure that they prioritize their own health first.
We also like to have fun! We have leveraged our technology to stay connected, albeit virtually. The team created a lively, supportive online culture to keep engaged, and to foster a spirit of community and collaboration. From mid-day workouts to book clubs, to trivia nights and birthday celebrations, our team has cultivated a work culture that values relationships and fun on the same level as productivity.
Mahalo nui loa to our team, who truly make Mobi one of the best places to work.
We offer fulfilling benefits to boost engagement, optimize productivity, enhance company culture and nurture happiness, even while working remotely:
A cutting edge technology starter kit
Subsidies for Internet, wellness programs and refreshments
A home office improvement allowance
Education tuition assistance and professional development
Annual performance reviews and salary increases
Comprehensive health, dental, vision, and prescription drug plans
Generous annual vacation leave
2 additional days off for cultural observances
No work on your birthday!
10 annual paid sick days
Unlimited sick days for COVID19
17 weeks of parental leave top-ups
Up to 5% company contribution to retirement plans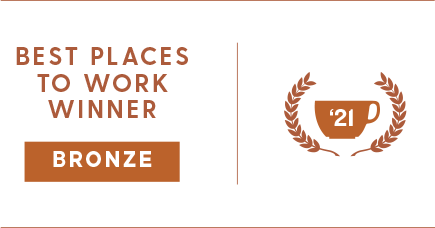 Lawson & Associates, Inc.
Lawson & Associates Inc. is a full-service safety support services firm staffed with specialists in occupational safety and risk management. Decisions on the job are based on knowledge and experience, so its employees are critical thinkers and continuous learners who are always growing and digging deeper.
"We're a learning organization, and from the minute somebody works with us, we're doing a tremendous amount of training," says Tracy Lawson, President and Founder of Lawson & Associates, Inc. "Since we own the Safety Intelligence Institute, they come through our courses, but we also have coaches and mentoring with their managers, and we're trying to teach them our way of doing the work."
The team must attend a minimum 24 hours of training per year and are encouraged to get national board certifications. All associated costs are free to staff and covered by the company. These earned credentials are also tied to the company's internal development process, which means employees must obtain certifications, gain experience, training, or degrees in order to be considered for promotion.
A continuous learning environment benefits not just the employee, but also the client since safety decisions are based on that learned knowledge. There's also a large internal support system to tap into, so every employee never has to face a problem or project alone. They know when a client hires Lawson & Associates, Inc., they're hiring the whole team and not just one member of a team.
"I think that's really helpful be- cause you're not expected to know everything. In fact, in our company, we always tell people, 'Something's wrong if you're not asking questions,'" says Lawson. "I'm proud of the group that we have and the direction that we're going. We've always been a very good company, and I'm looking forward to us continuing to have good open dialogue and continuing to make improvements as a team."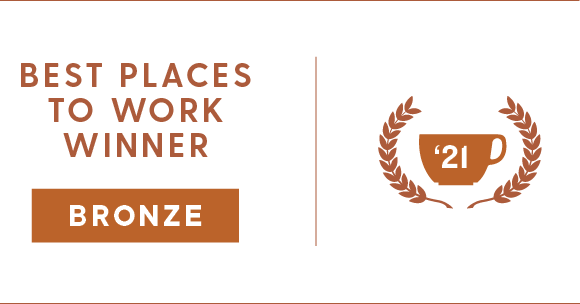 Lawson & Associates, Inc. Safety Intelligence Institute
1312 Kaumualii St. Honolulu, HI 96817
(808) 478-2183 | www.lawsonsafety.com