Healthy Options at Lunchtime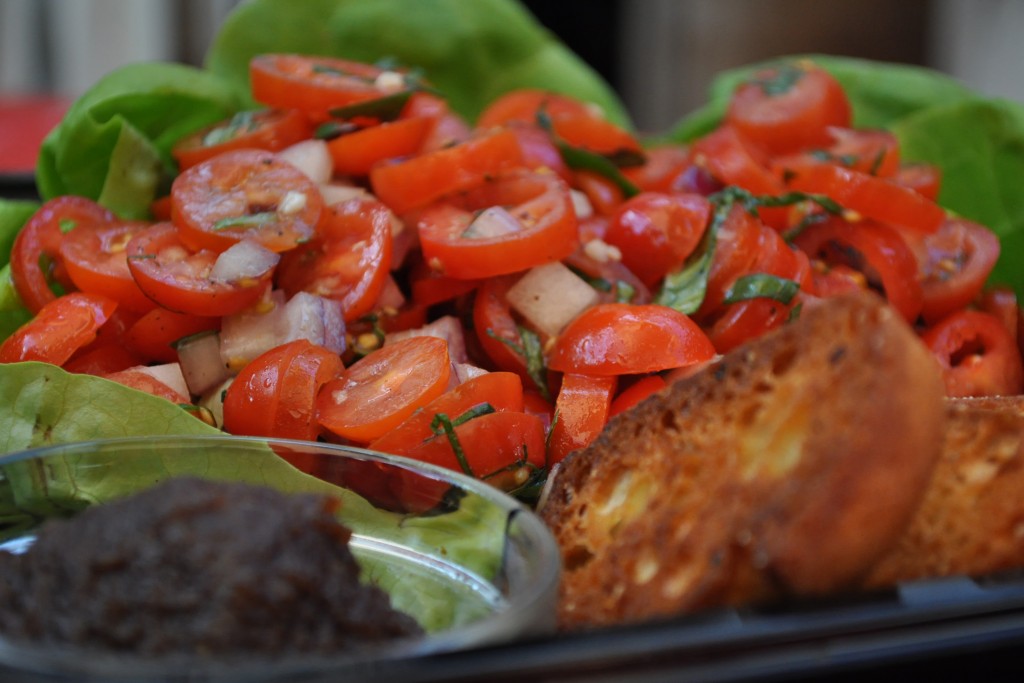 "In this day and age of trying to eat fresh, there are some neighborhoods where there just aren't a lot of options," says Lesa Griffith, director of communications for Honolulu Museum of Art. Except for the museum's own café, she points out, Burger King and McDonalds are employees' nearest alternatives.
That conundrum – wanting to eat well, but lacking good options – is pandemic in Honolulu. Even when healthy food is available, our best intentions are often thwarted when we get out of the building at lunchtime and are confronted by the temptations of plate-lunch or fast food.
For Griffith and a growing number of health-conscious eaters in Honolulu, a company called Salad Envy offers a solution: fresh, gourmet salads delivered to your workplace three days a week.
Salad Envy is the brainchild of Deanna Moncrief, a consultant whose company, Benchmark Wellness, advises companies how to set up wellness programs that qualify under the Health Insurance Portability and Accountability Act of 1996.
"I'm a nutritionist," Moncrief says, "so I know, when it comes to helping people lose weight or eat better, it always comes down to increasing fruit and vegetable intake."
The inspiration for Salad Envy came to her as she signed her children up for school lunch. "Why can't adults do this?" she asked herself. "If adults could just say, 'I want vegetables for lunch,' that would solve the accessibility issue." Even after that insight, though, it took a couple of years for Moncrief to find a partner/chef with the necessary time and resources. Last year, she joined with Christian Schneider, a well-known caterer whose family founded Buzz's Steakhouse, landmark restaurants in Kailua and Pearl City. After a year of planning, Salad Envy opened its figurative doors this March.
For Moncrief and Schneider, Salad Envy was more than just a food delivery service. Although individuals can use the service, the partners envision a subscription service for companies to offer their employees nutritious meals as a HIPAA-qualified health benefit. Clients can choose delivery once, twice or three times a week, and every salad includes an information card detailing its specific health benefits.
Employees at companies as diverse as UBS Financial, EA Engineering and Edwards Enterprises are Salad Envy customers. Many, like Honolulu Museum's Griffith, order a la carte, taking advantage of the free delivery service. However, there's a growing interest in Salad Envy's subscription service as well. Some are drawn to the idea of a wellness program for employees. Others think it's just more convenient.
"We're going to start a subscription on Mondays," Griffith says, "because that's when our café is closed."
SALAD ENVY
Sign up at www.saladenvy.com or 847-2523
SOME CUSTOMER FAVORITES
Buddha Butter Bruschetta, $9
Indonesian Curry Bowl, $11
Synergy Salad, $10