Helping Women Prepare for Job Interviews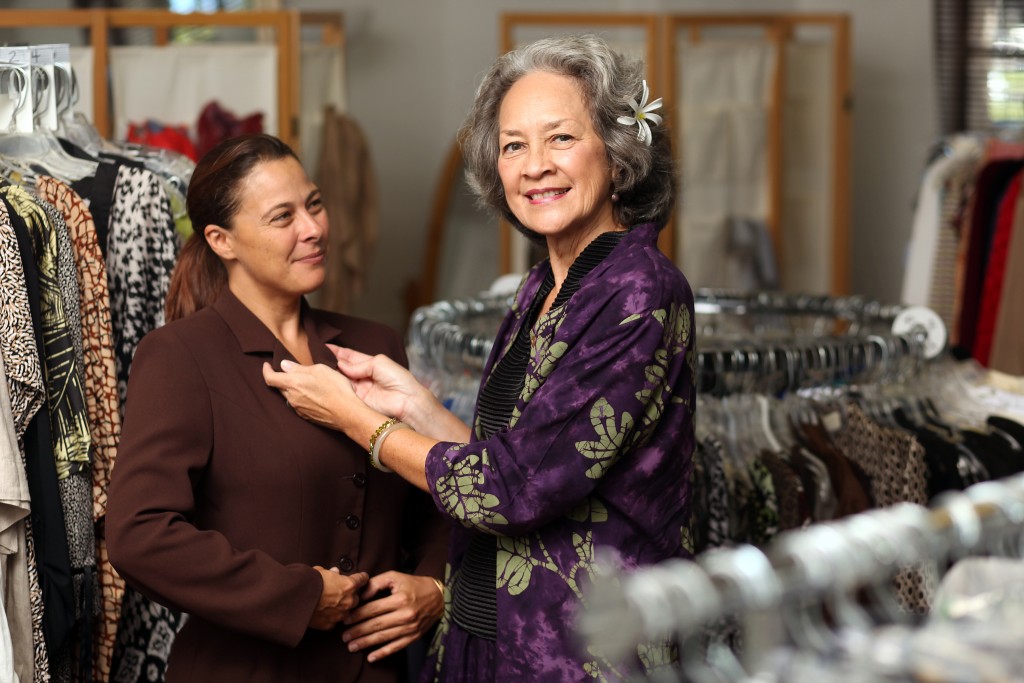 Sherri Loo and her Hawaiian Electric Co. coworkers have found an easy way to clean out their closets and help other women. For two years, Loo, environmental services manager at HECO, has coordinated a suit drive to benefit Dress for Success Honolulu.
"It's painless. Spring cleaning that helps women in need," Loo says.
Since 2002, Dress for Success has outfitted more than 2,500 women with career attire, says Kehaulani Coleman of the Laniakea YWCA, who oversees the program. Having the right clothes – such as a business suit – is an important part of finding a job.
"Many of the women we serve are single mothers and economically disadvantaged on top of that," Coleman says. "What we try to do is address some of the fears they have going into the interview … from how they look to how they feel."
Dress for Success is supported by individuals, retail and community partners, referral agencies and volunteers. "Volunteers can come in during their lunch hour or whenever they can," Coleman says, adding that more volunteers are needed. "This is pretty much an all-volunteer program." Monetary donations are also needed, she says.
Clients are referred from job-training programs and other organizations, Coleman explains, and each must have a job interview scheduled.
The program also accepts shoes, purses, accessories and unused makeup. Larger clothes sizes – 12 and up – are in demand, she says.
Donated clothes not used by clients are sold, providing the program's main source of money. Sales are held three days a month from 11 a.m. to 2 p.m.; upcoming sales are on March 15, 16 and 17, and April 19, 20 and 21, at the YWCA Laniakea. 
Loo says she hopes more businesses will hold career-clothing drives. "It's so easy. All you have to do is make an all-company announcement with a deadline and location," she says.
Dress for Success Honolulu
YWCA Laniakea
1040 Richards St.
Honolulu
695-2603