Hawai'i's Ultra High-End Homes: $1.1 Billion in 2021 Sales
A national report says Hawai'i is the ninth-largest market for $10 million-and-plus homes. LA, Manhattan and Palm Beach are 1, 2 and 3.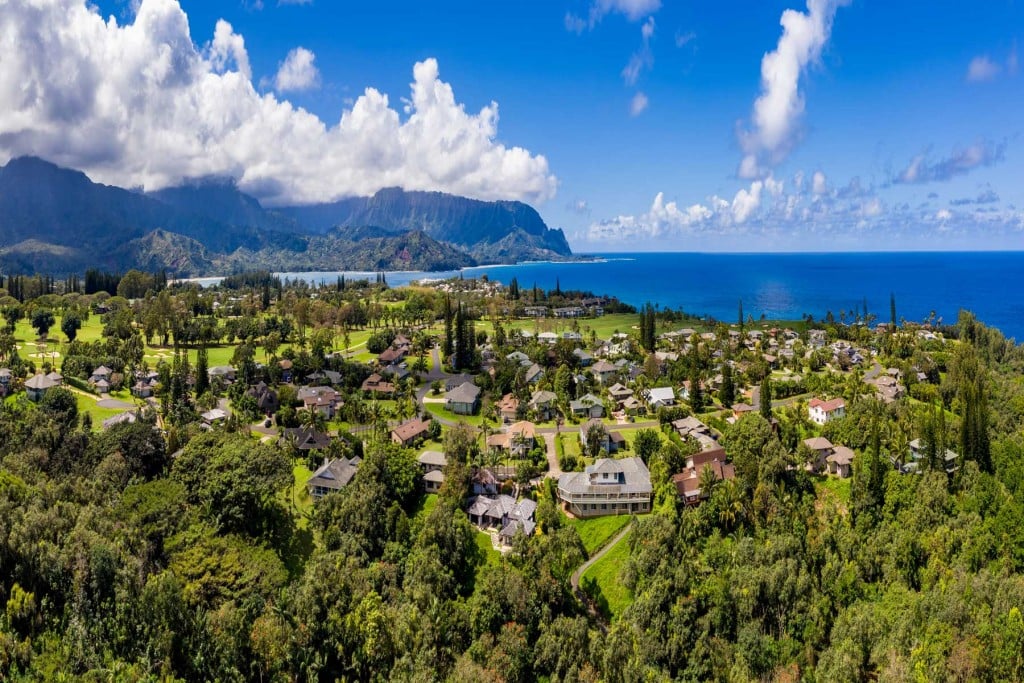 Hawaiʻi ranked ninth in the nation in sales volume last year for residential properties that sold for $10 million or more, according to a recent report by the real estate firm Compass.
Seventy-eight Hawai'i sales closed in that stratosphere in 2021, more than three times the number that sold in 2020. The dollar volume of $1.1 billion was 158% more than the year before, according to the Compass report.
Nationally, 2,300 residential properties across 30 markets closed for $10 million or more in 2021, more than double the transactions in 2020.
Los Angeles was the top market with 628 properties selling for $10 million or more, followed by New York City's Manhattan with 326 transactions. Palm Beach, Florida, was third with 203 sales.
Reported Price: $78 Million
The highest price recorded for one property in Hawaiʻi last year was $45 million for a beachfront home on Maui, one of the highest prices ever for a home in the Islands. At least eight homes on the North Shore of Kauaʻi each sold for more than $20 million.
Not counted in the totals is the sale that topped them all: the $78 million off-market deal that Amazon founder Jeff Bezos reportedly sealed for a secluded compound on La Perouse Bay on Maui.
The highest price on Oʻahu last year was $24 million for a beachfront house in Lanikai; another Lanikai home sold for nearly $11 million in January, marking the first $10 million-plus sale of 2022.
Anne Hogan Perry of Compass represented the buyer in the highest-priced transaction last year on Maui and also represented the buyer and seller in a $10.4 million Diamond Head sale on Oʻahu last year. She notes several homes currently in escrow on Oʻahu: two oceanfront estates on Diamond Head Road listed for $19.85 million and $17.97 million, and an oceanfront estate on Kāhala Avenue listed for $18.3 million.
Perry says some ultra-high-end buyers who may have looked at the Neighbor Islands in the past are now checking Oʻahu.
"More of those buyers are having to come to Oʻahu because there's no inventory on the Big Island, but we have the inventory," she says. Oʻahu currently has 18 active listings for single-family homes priced at $10 million or more.
High End of Hawaiʻi Island
Nearly half of the 20 homes that sold for $10 million or more last year on Hawaiʻi Island were at the exclusive Kūki'o Golf and Beach Club, including a $34 million house that was among 2021ʻs top five statewide.
Today there are just 12 active listings on Hawaiʻi Island for $10 million or more, three of them at Kūki'o:
At $38 million, a seven-bedroom, 8.5-bath home.
At $27.5 million, a compound with four bedrooms and 4.5 baths on 1.8 acres.
At $24.5 million, a home with six bedrooms and seven full and two half baths on an acre of land.