Higher Mortgage Rates and Fewer Sales May Finally Be Affecting Prices
In half of the 12 real estate regions on O'ahu, asking prices have been reduced on at least 30% of the current listings.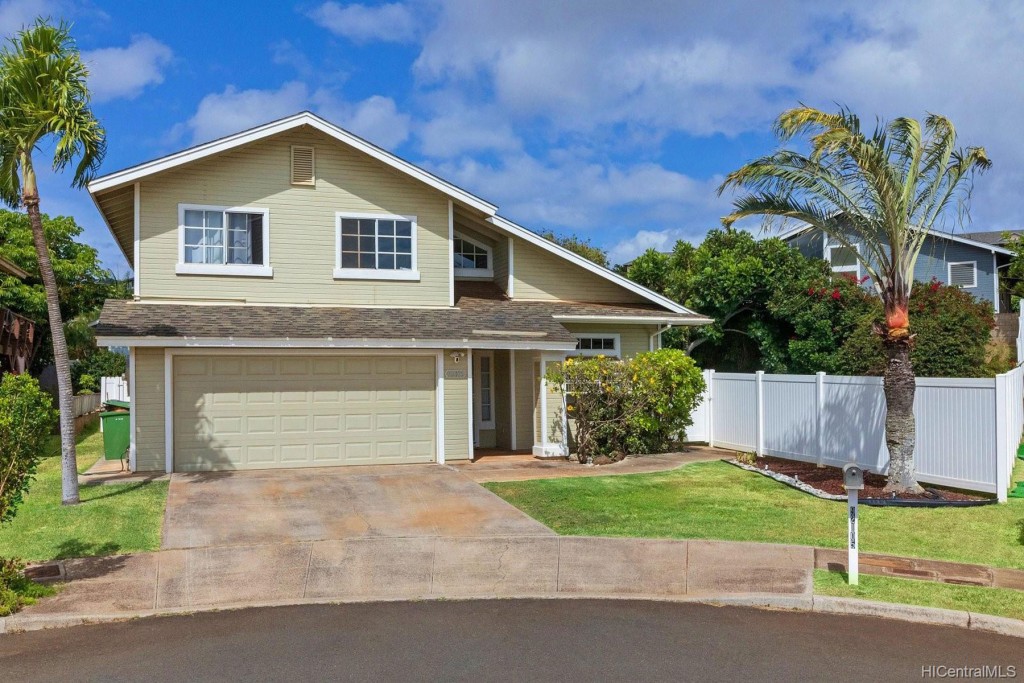 The median prices of single-family homes and condominiums sold on Oʻahu have continued to rise this summer despite fewer sales since mortgage rates began increasing this year.
But that may change soon, if dropping listing prices are any indication.
"Where we used to put a listing live, within a week we would have multiple offers over asking price," says Bryn Kaufman, principal broker and creator of OahuRE.com. "Now, sometimes there are no offers."
The decrease in asking prices follows the decrease in sales on Oʻahu: Sales of single-family homes have fallen each month this year, and by double digits in May, June and July, while condo sales began to drop in June.
Those drops followed increases in interest rates for 30-year fixed-rate mortgages, which went from a national average of 3.22% in the first week of January to a high of 5.81% in the third week of June, before dropping to 5.31% last week, according to Freddie Mac.
Local lenders appear to be offering slightly lower rates – last week's rates were 4.75% at the three largest banks in Hawai'i – but they come with 2 points, fees that buyers pay up front to lower the interest rate on a mortgage loan. Each point typically lowers a rate by about 0.25%, according to Bankrate.
Less Affordable
Higher borrowing costs eat into affordability: The monthly payment on a home with a 5% mortgage is substantially higher than a same-priced home with a 3% mortgage. Yet the median price for both single-family homes and for condos has risen each month in 2022, compared with the same months in 2021.
But the impact of rising interest rates have been seen for months in falling sales – and that finally appears to be putting downward pressure on prices.
"A certain amount of price drops is normal," says Kaufman, who says that's what happens when sellers price their homes aggressively but fail to attract buyers unless they lower the price. "But we've had an abnormal market with interest rates so low and inventory so low and people getting out from the Covid lockdown and all that stuff that drove us into an abnormal market where things were just too hot."
At least a quarter of all listings in each of the 12 Oʻahu regions defined by the Honolulu Board of Realtors have experienced price drops. In half of the regions, more than 30% of the listings have had price adjustments, according to an analysis of multiple listing service data late last week provided by Kaufman.
The largest percentage of price drops is in Hawaiʻi Kai, where the median price of a single-family home declined 6% in July to $1.45 million. That's a drop from $1.55 million, on half as many sales as a year ago. Of 61 active single-family home and condo listings on the market, 28 were listed for less than the original asking price. That's almost half.
On the ʻEwa Plain, which includes ʻEwa Beach and Kapolei, prices dropped on 42% of single-family home and condo listings. And while the median price of a single-family home there last month actually rose 9% to $950,000, there were 27% fewer sales compared with July 2021.
Lower Prices for Luxury Homes
In Kailua, where the median single-family home price dropped to $1.6 million in July from $1.69 million last year, 23 of the 57 active single-family homes and condos listed, or 40%, had dropped in price. More than half of the reductions were for luxury properties with prices of more than $2 million. Overall single-family sales in Kailua during July were down 21%.
The regions where fewer than 30% of listings have dropped their prices include Pearl City, Leeward Oʻahu and Waipahu.
One positive Kaufman has seen from the cooling of prices is that appraisals are coming in without the problems created by rapidly rising prices over the past two years.
"Where we had more appraisal problems was when the prices started really rocketing up way above asking price, and then that was setting a new level of pricing and it seemed like every other appraisal was having a problem," Kaufman says. "But right now, I don't remember any appraisal problems in the last couple months."