The Mortgage Refinance Rush Has Cooled, But HELOCs Can Unlock Housing Wealth
With interest rates in Hawai'i nearing or topping 5%, now might be a good time to use a home equity line of credit for big purchases.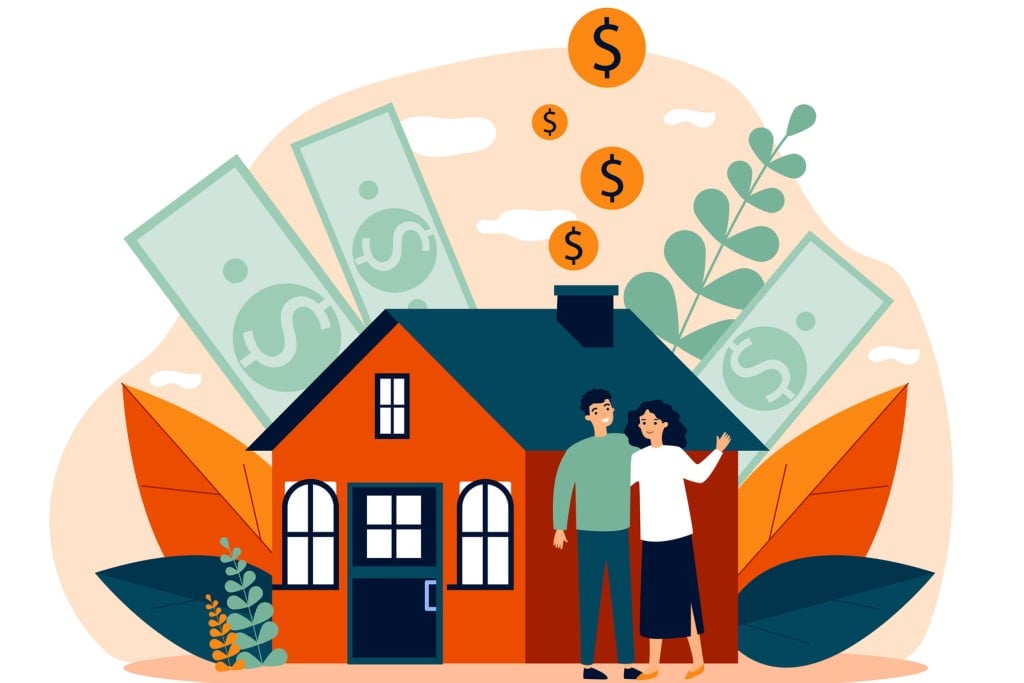 With today's interest rates running more than 2 full percentage points higher than a year ago, the prospect of refinancing a first mortgage to tap in to some of the cash from a home's equity is becoming less appealing.
Anyone who bought a home in the last few years, or refinanced an existing loan, for a mortgage rate of 4% or less would likely think twice about refinancing into a new loan that would cost them more.
The average interest rate on a 30-year mortgage nationally rose to 5.3% last week, according to Freddie Mac – an increase of 2.36 percentage points from a year ago. In Honolulu, local banks offered rates of 4.75% and 4.875% for a 30-year loan, while local credit unions offered rates of 4.625% and 5.125%.
But there are other ways O'ahu homeowners can access the equity in their homes to pay for renovations or education, pay down or consolidate other debt, or help adult children with down payments for their first homes.
Many people in Hawai'i are house rich. Home prices increased by 20% or more in many areas of Oʻahu over the last year alone, and homeowners here saw the largest equity gain in the nation, according to a recent report by CoreLogic.
A home equity line of credit, or HELOC, is a second mortgage that lets homeowners borrow against the equity in their homes without changing their primary mortgage; that way, they hold on to that 2.5% first mortgage.
Hawaiʻi banks and credit unions are currently marketing HELOCs with promotional rates that are competitive with conventional mortgage loans, but there are differences.
A banker can walk a homeowner through the different options for a HELOC, which can include fixed- and variable-rate lines of credit, or revolving lines of credit, says Edward Kim, executive VP and executive director of consumer lending at Bank of Hawaiʻi.
"If you needed $150,000, you would come in for home equity and that would be earmarked for that additional financing, but then the interest rate on your original first mortgage is not disrupted," he says. "The other part that' s great with a line of credit is you use it when you need it and then you pay it back without any real penalties as long as you don't close the line."
Bank of Hawaiʻi is also taking HELOCs a step further by marketing them as an alternative to a traditional refinancing of a first mortgage.
The bank started offering HELOC refinancing last year after interagency guidelines raised the lending threshold for loans with no appraisals to $400,000, Kim said.
"We can get a $400,000 HELOC with almost no out-of-pocket costs, and that became a very strong marketing message for us that we could share with our customers," Kim says. "This is really ideal for customers with relatively smaller first mortgages, $400,000 or less, who don't want to incur the normal costs of the first mortgage refinance."
The home equity refinance has more flexibility and, like a regular HELOC, can have a fixed interest rate that is similar to a 30-year loan.
One caveat, however, is that homeowners would have to pay their own real property taxes and insurance premiums because most lenders don't maintain escrow accounts for HELOCS like they do for conventional mortgages.