Your Kitchen Counter (aka Home Office) Isn't So Great for Your Posture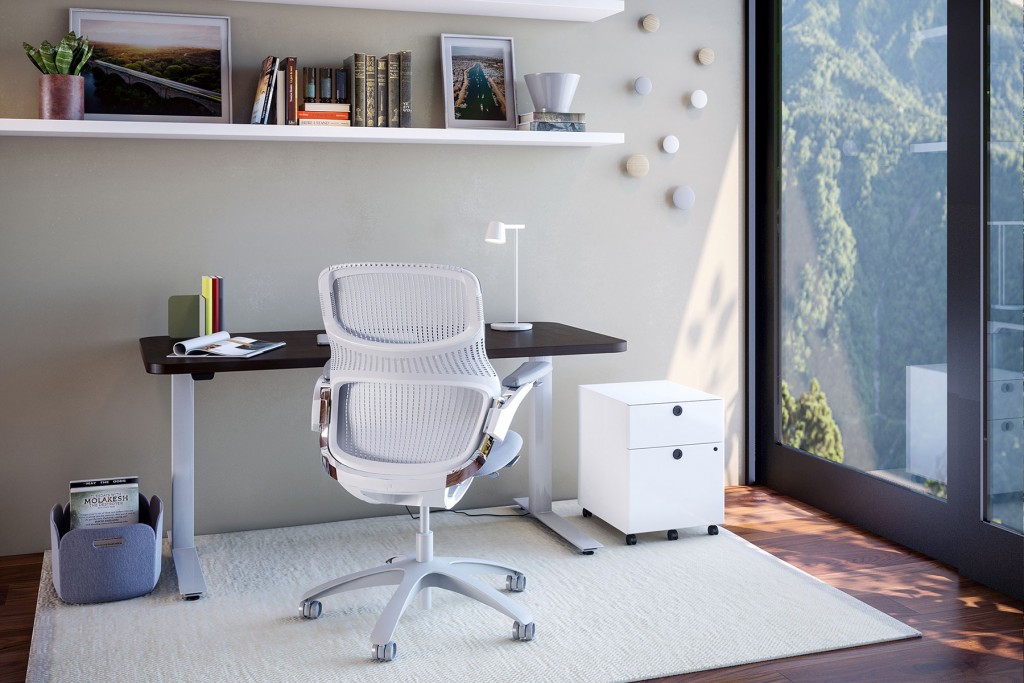 Working from home may help protect you from COVID-19, but your neck and back are paying a price.
Chiropractors are reporting more cases of muscle strain due to employees using sofas as office chairs and coffee tables as desks.
Michael Yasui, President of CEI Hawaii, a local commercial furnishings company says, "with home offices now becoming a long-term trend, you need the right furniture to keep you healthy."
Good posture starts with having a well-designed task chair. Our Knoll line of highly-adjustable ergonomic chairs keeps your feet flat on the floor, your forearms rested and your spine supported. Desks should be at a height that allows wrists to be level when using a keyboard (or checking your IG feed).
Traditional overhead home lighting isn't adequate for daily computer work. Add lamps with shades to soften and scatter light and a desk lamp for task lighting. Proper illumination can reduce eye strain, prevent fatigue and make you look even better on those Zoom calls.
"A typical office worker spends about 1,700 hours a year in front of a computer screen," says Yasui. "Working on the kitchen counter just isn't going to cut it anymore."
To learn more about how you can transform and elevate your home office space, check out CEI's Home Office line of products! Click here to see our gallery.