Local Companies Are Honored for Excellence in Home Care
The CEO of Ho'okele Home Care, one of the honorees, explains how they serve 300 seniors on O'ahu and Maui.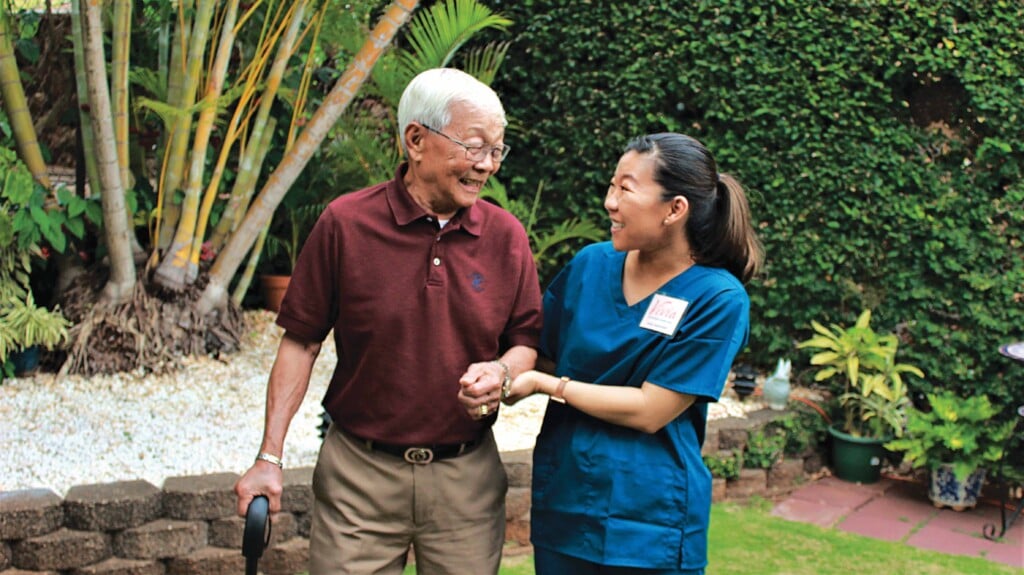 Ho'okele Home Care was recognized as one of the country's highest-ranking home care providers and employers this year. The Best of Home Care Provider of Choice and Employer of Choice awards are based on client and employee satisfaction interviews conducted by Home Care Pulse, a software company that serves the industry.
Other local winners include First Light Home Care of Honolulu, BrightStar Care, Right at Home, Bayada Home Care, Divine Touch Home Care Services and Right at Home.
I spoke with Tanya Fernandes, CEO of Ho'okele Home Care. The provider's 100 caregivers on O'ahu and Maui serve 300 seniors.
How has the pandemic changed home care?
We wondered if demand for services would decrease. It didn't because family members couldn't visit their senior loved ones. We provided more check-in services, where we visited loved ones to make sure they had eaten, taken their medications and were safe. We also helped seniors with electronic doctor's visits.
How is your task-based service, Vivia, doing?
We started Vivia in 2020 after our clients and caregivers told us they wanted more reliability and consistency. That's challenging with the traditional home care model where a client tells us the hours they're looking for and we see who might be available. With the Vivia model, caregivers work with us for 40 hours a week and take care of a group of clients in a certain neighborhood. This gives them a more stable schedule, and our clients see the same caregiver at each visit.
Do you still have a shortage of workers?
We still are experiencing challenges with finding employees, but Vivia has helped because we are employing someone full time. Now, one Vivia caregiver can assist 10-20 clients a week because it's short, more frequent visits. Under the traditional model, a caregiver can assist maybe 2-3 clients a week.
To learn more, visit hookelehomecare.com.