Horn Player Takes His Passion for Music Offstage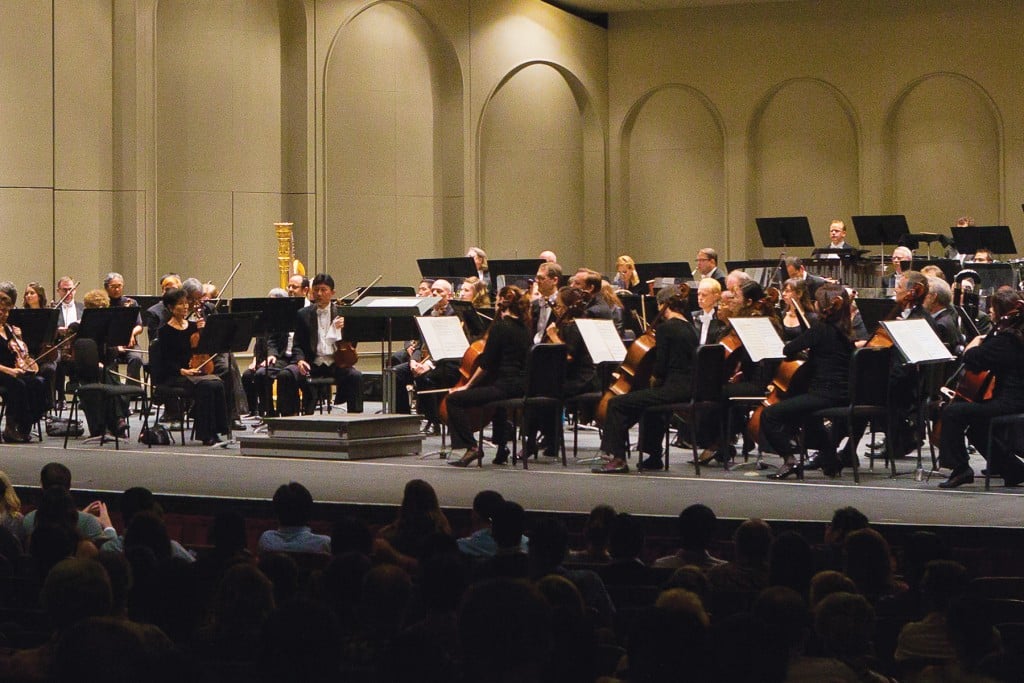 Hawaii Symphony Orchestra follows national trend by moving musician to top office job
Jonathan Parrish can tell you off the top of his head how many musicians are needed to perform Nikolai Rimsky-Korsakov's "Scheherazade" (it's 82). While he'll always have a deep understanding of music – he's been playing the horn professionally for 30 years – he's now expanding his knowledge of the industry by focusing on budgets and bookings instead of Beethoven and B flats. In November, Parrish went from full-time musician to full-time administrator when he became the first executive director of the nascent Hawaii Symphony Orchestra.
"I feel like an artist who's only been painting miniatures who has just suddenly been given a big canvas," says Parrish, in the symphony's modest office on Waialae Avenue.
Parrish's move – from reading scores off a music stand to reading spreadsheets off a computer – is part of a national trend in which orchestras appoint musicians as executive directors and presidents, rather than choosing career executives. This past summer, the New Jersey Symphony Orchestra named its principal oboist as its new executive director. The Milwaukee Symphony Orchestra and the Indianapolis Symphony Orchestra also moved long-time musicians into key administrative roles.
Parrish says we'll likely see more of this as symphonies seek fresh approaches to organizational harmony. "The League of American Orchestras is trying to build a pipeline of talent in the orchestra management business," he says.
The new orchestra, born from the ashes of the Honolulu Symphony, is breaking with its predecessor's hiring pattern. The two most recent Honolulu Symphony executive directors were Majken Mechling, who came from the American Diabetes Association, and Tom Gulik, previously executive director of the California-based Ballet Pacifica (although he had orchestra marketing experience).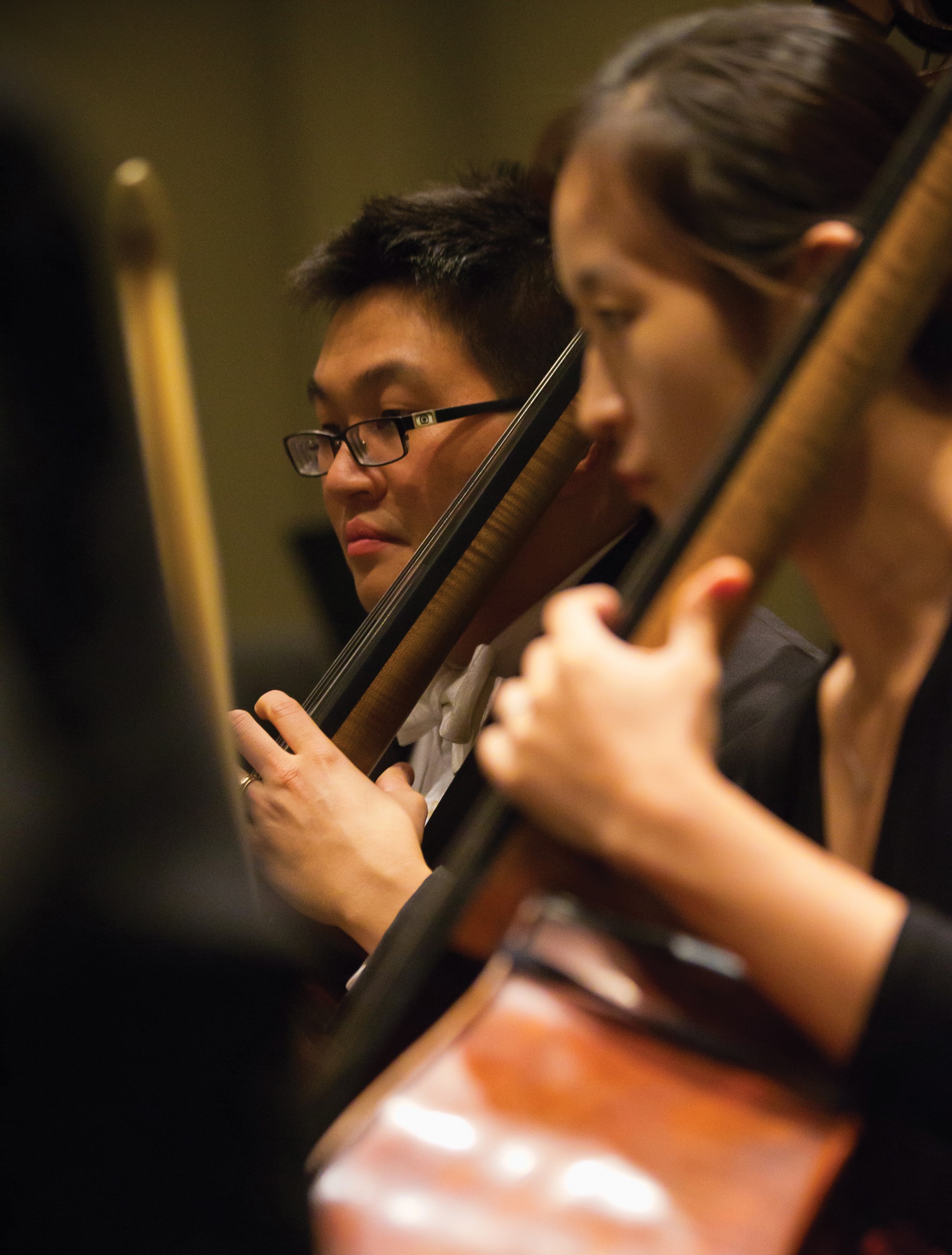 Selecting Parrish as the first executive director was an attractive move for the Hawaii Symphony Orchestra and for the community, says board vice chair Vicky Cayetano. "He's in line with the board's vision," she says. "Many of us (on the board) have a business background, so Jonathan is a balance that lends a lot to the direction we're moving in." That direction emphasizes stability and cooperation between the business and art sides, she says, which she hopes will lead to further growth.
Parrish himself likens his new position to that of a baseball team's general manager. A manager "has to be someone who played baseball, who loves baseball and who has lived it his entire life," he says. "I love music, I love orchestras, I believe they're valuable, they're important to the community." The rest, he says, he's learning on the job with the support of the staff and board.
But Parrish is no novice at musical management. He first developed his managerial muscles with Chamber Music Hawaii during the past decade, when he was both general manager and a member of its spring wind quartet. He helped oversee the organization's budget, artistic direction, marketing and operations; he even got the stage ready on concert nights. It was those combined skills that appealed to both the symphony board and Steven Monder, the former CEO of the Cincinnati Symphony Orchestra, who came to Oahu to help jumpstart the Hawaii Symphony in 2011. (He's now the organization's senior advisor.)
Monder says he attended several performances of Chamber Music Hawaii and was impressed. "He ran a tight and deliberate ship," says Monder. "He's also a motivated speaker about music. It then occurred to me he'd be very good (as executive director)."
This spring, Parrish won't be practicing his horn two to three hours every day. Instead, he's studying budgets, signing world-class talent to perform with the symphony and working to bring the orchestra to the Neighbor Islands.