How to Replace Important Documents and Access Financial Aid After a Disaster
Here's what residents and businesses impacted by the Maui wildfires should know about ordering replacement documents and applying for federal assistance. Plus, a list of local financial institutions offering emergency relief.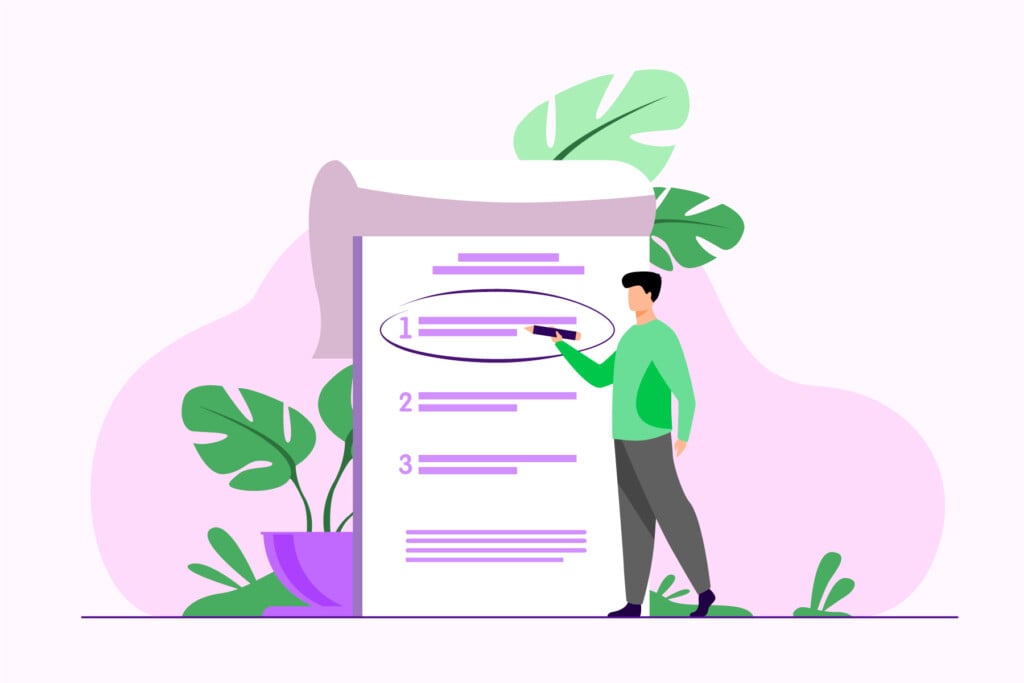 Birth, Marriage and Death Certificates
Order replacement certificates through the state Department of Health's Vital Records website, by mail or in person. You'll need a government-issued ID card; temporary driver's licenses, state ID cards and copies of passports are OK.
The most expedient way to replace a lost vital record is often to have a relative request the replacement. If the relative was born in Hawai'i, they will need to upload a copy of their own government ID to establish a relationship to the person needing replacements. If the relative was not born in Hawai'i, additional documents may be needed.
Permitted relatives include grandparents, parents, children, siblings, aunts, uncles or cousins. The request does not need to come from within Hawai'i.
If an individual does not have a relative who can make the request, they can contact the Maui Vital Records hotline at (808) 586-4602 Monday through Friday from 7:45 a.m. – 4:30 p.m. or send an email to DOH.MauiVR@doh.hawaii.gov. Identity will have to be established by a question-and-answer verification of identity, which is a slower process than ordering online, by mail or in person.
Fee: Maui residents impacted by the wildfires can have the fee for their first copy of a marriage or birth certificate waived by presenting a FEMA disaster assistance identification number or a Lahaina address. DOH will waive the cost of five copies of death certificates.
Processing time: 5 to 8 weeks typically, but replacing birth certificates for impacted residents is being prioritized
Driver's License and State ID Card
Beginning Aug. 16, the Maui Division of Motor Vehicles and Licensing's Lahaina satellite office will be open from 9 a.m. to 2 p.m. to help West Maui residents replace their driver's licenses and state ID cards.
Completed applications will be transported to the division's Kahului Service Center for processing, and processed temporary driver's licenses and ID cards will be transported back to the Lahaina satellite office for pick up the next business day from 10 a.m. to 1 p.m.
Requests can also be submitted by providing your full legal name and date of birth to the division's call center at (808) 270-7363 from 8 a.m. to 4 p.m. or by emailing DMV@mauicounty.gov.
Fee: Free
Processing time: One business day (for temporary licenses and IDs)
Social Security Card
The federal Social Security Administration says you may not need to replace your card if you already know your social security number because a physical card is not necessary in many cases.
However, the SSA will take applications for replacement cards or, if necessary, issue a social security number printout that can be used as a temporary verification of one's social security number.
The SSA will join other federal agencies in answering questions between 1 p.m. to 5 p.m. on Aug. 19 at the Maui Economic Development Board's Malcom Center in Kīhei (1305 North Holopono St., Suite 5).
Other ways to replace a card: Apply online or at the Social Security Administration local office (2200 Main St. in Wailuku). Generally, applicants must apply in-person if they do not have a mailing address (which can be a PO Box). Applications for children must be submitted to the local office if a guardian does not know their child's social security number.
Fee: Free
Processing time: About 2 to 4 weeks for replacement card
U.S. Passport
Complete a Form DS-5504 (Replacement Passport Form) and Form DS-64 (Lost or Stolen Passport Form). Include in Section 2 of your Form DS-64: the name/description of the disaster that caused your loss, the address of the residence where the loss occurred, the date when the loss occurred and certification that passport fees will not be reimbursed by other sources (like a homeowner's insurance policy).
Mail the two forms and a new 2 inch x 2 inch passport photo to the National Passport Processing Center. You can also submit your application to the Honolulu Passport Agency (300 Ala Moana Blvd, Suite I-330) without an appointment.
Certification letters from the Federal Emergency Management Agency are not required when applying for a replacement passport.
Fee: Application fee can be waived for those impacted by Maui wildfires until Aug. 9, 2026. File search fee can be waived until Feb. 9, 2025.
Processing time: Routine processing takes about 10-13 weeks, while expedited processing takes 7-9 weeks and costs an extra $60. These timeframes do not include shipping.
Green Card
Apply online or by mailing a Form I-90 to U.S. Citizenship and Immigration Services will be at the Aug. 19 Federal Resource Fair from 1 – 5 p.m. at the Maui Economic Development Board's Kīhei office (1305 North Holopono St, Suite 1) to help those affected by the Maui wildfires. USCIS representatives will be available to address immigration-related issues, answer questions, provide resources and more.
Fee: $455 form fee plus $85 biometric services fee, though you may be able to apply for a fee waiver if you can demonstrate inability to pay.
Processing time: About 20 months typically, but expedited processing is available.
Naturalization Certificate, Certificate of Citizenship, Declaration of Intention or Repatriation Certificate
Apply online or by mailing a Form N-565 to U.S. Citizenship and Immigration Services. You'll need to submit a copy of your U.S. Government-issued photo identification, a copy of your naturalization certificate (if you have one), and a sworn statement that your certificate was destroyed. If your certificate was only damaged, you'll need to include it with your N-565.
Fee: $555, though you may be able to apply for a fee waiver if you can demonstrate inability to pay.
Processing time: About 10.5 months, typically but expedited processing is available
Federal Assistance
Federal Emergency Management Agency
Apply at DisasterAssistance.gov or through the FEMA mobile app.
If you have insurance, you should also file your claims as soon as possible because FEMA can only provide money after you receive your insurance settlement. FEMA funds will not cover expenses covered by insurance or duplicate benefits from another source.
You must register with FEMA to be considered for all forms of disaster assistance. As of Aug. 16, about 4,400 survivors have registered, and FEMA has approved more than $2.3 million to 1,331 households. This includes more than $798,000 in initial rental assistance.
After registering, you may be approved for a one-time, immediate payment of $700 for Critical Needs Assistance. Other types of assistance may include help with a temporary place to stay, and money for home repairs and emergency needs.
You'll need the following information to apply:
A current phone number
Your address at the time of the disaster and the address where you are currently staying
Your social security number
A general list of damage and losses
Banking information if you choose direct deposit
If insured, the policy number or the agent and/or the company name.
FEMA also recommends that residents impacted by the wildfires take photos to document damage and to keep receipts from all cleanup and repair purchases.
Impacted individuals can get assistance registering for FEMA at the joint Disaster Recovery Center that opened Aug. 16 at UH Maui College (310 W. Ka'ahumanu Avenue, Kahului). More information here. A free FEMA helpline at 800-621-3362 is available 24/7 and can provide language translation services.
U.S. Small Business Administration
The U.S. Small Business Administration is offering three low-interest loans to residents and businesses impacted by the Maui wildfires. You do not need to wait until insurance claims are settled or FEMA grants are received before applying to the SBA. And the SBA says you should still apply even if you are not sure you will want or need a loan.
Business Physical Disaster Loan: Up to $2 million so a business or nonprofit can repair or replace damaged or destroyed real estate, machinery and equipment, inventory and other business assets. The loans are meant to cover losses not fully covered by insurance or other resources.

Interest rate for businesses: 4% or 8% depending on applicant's available credit
Interest rate for nonprofits: 2.375%
Application deadline: Oct. 10, 2023

Economic Injury Disaster Loan: Up to $2 million help small businesses, small agricultural cooperatives, small businesses engaged in aquaculture and most private nonprofits of any size meet working capital needs caused by the disaster. This loan is available even if there is no property damage and your organization is in other parts of Maui. (Note: Generally, businesses can only receive a maximum of $2 million for economic injury and physical damage combined.)

Interest rates: 4% for businesses and small agricultural cooperatives; 2.375% for nonprofits
Application deadline: May 10, 2024

Home Disaster Loan: Up to $500,000 for homeowners to repair or replace damaged or destroyed real estate. Homeowners and renters can also receive up to $100,000 to repair or replace damaged or destroyed personal property.

Interest rate: 2.5% or 5%, depending on applicant's available credit
Application deadline: Oct. 10, 2023
Applications can be completed online at DisasterLoanAssistance.sba.gov or at the SBA Business Recovery Center in Kīhei (Maui Research Technology Center, 590 Lipoa Pkwy). SBA staff will answer business owners' questions and help them fill out their electronic applications. Small Business Development Center Maui staff can help provide counseling on how to re-establish your operations and plan for the future.
Cynthia Cowell, a public information officer with the SBA's West Office of Disaster Recovery and Resilience, says certain documents, like financial statements and tax filings, will be required for the application. However, applicants do not need to have all those documents with them to apply. Staff at the Business Recovery Center will help applicants recreate them or, in the case of tax returns, start the process of requesting copies from the IRS.
The SBA will determine how much relief applicants qualify for based on estimates of physical and economic damages. And an applicant can still qualify even if they have existing loans from the SBA.
Processing time: As quickly as possible. Cowell says impacted residents should submit their applications ASAP.
More information.
Other Financial Assistance
Forbearance Programs for Some Mortgages and Other Loan Information
No payments will be due on Freddie Mac or Fannie Mae mortgages for impacted borrowers in Maui County for at least 90 days, according to the state Department of Commerce and Consumer Affairs.
Federal Housing Finance Agency and Veterans Affairs borrowers can receive a 90-day forbearance on their mortgage payments.
The U.S. Department of Housing and Urban Development also says it's providing a 90-day moratorium on foreclosures of Federal Housing Administration insured mortgages and Home Equity Conversion Mortgages.
Borrowers should contact their mortgage services to discuss forbearance options.
The Federal Housing Administration is also offering housing counseling to any homeowner at 800-569-4287 and the FHA Resource Center at 800-304-9320.
Aloha Pacific Federal Credit Union
Members can ask to defer their monthly loan payments up to 90 days. More information here.
American Savings Bank
The bank is offering qualifying customers up to three months of personal loan forbearance, extension or deferment. Learn more here.
Business customers may qualify for up to three months of loan forbearance or deferment. Learn more here.
Bank of Hawai'i
The bank's Emergency Loan Program has a fixed interest rate and provides loans up to $5,000. There's no loan fee and income documents are not required.
BOH's Forbearance Program will provide forbearance for up to six months on home equity loans, residential mortgages and home equity lines. The program only applies to loans less than 30 days past due prior to the wildfires. Any fees accrued during the forbearance period will be waived.
An Extension Program provides an extension of up to three months for direct installment (personal loans) and indirect loans (auto). This program only applies to loans less than 30 days past due prior to the wildfires. Principal and interest payments will be deferred during the extension. More information here.
Central Pacific Bank
Payment deferral programs are available for residential mortgage, consumer, auto, small business, commercial and commercial real estate loans. The bank is also providing loans of up to $10,000 at special rates and flexible terms under its Natural Disaster Loan Program. More information here.
First Hawaiian Bank
Financial relief for Maui customers with personal loans or lines of credits, auto loans, credit cards and mortgages are available. More information here.
The bank is also waiving ATM fees for all Maui FHB ATMs. Fees from other financial institutions may still apply.
FHB says consumers should be cautious of fraudsters seeking to exploit the devastating wildfires and to be mindful of unsolicited communication requesting personal or financial information.
Hawai'i State Federal Credit Union
Current members can apply for an emergency assistance loan of up to $2,500, deferral of consumer loan and HELOC payments for up to three months, and penalty-free share-term withdrawals and ATM withdrawals. More information here.
HawaiiUSA Federal Credit Union
Maui residents may be eligible for Personal Emergency Relief Loans at a fixed 5% APR to help with home and auto repairs, medical bills, temporary living expenses, transportation and other necessary expenses. Payments are deferred for the first 90 days.
Existing members can also request loan payment deferrals for up to three months. Those with a HawaiiUSA Visa Credit Card can inquire about deferring payments for three statement cycles and a temporary credit line extension.
The credit union is also offering free financial coaching. More information here.
Maui County Federal Credit Union
Impacted members may email the credit union to request two-to-three-month loan payment deferrals. Disaster assistance loans are also available by submitting a personal loan application and indicating that it's a disaster loan. More information here.
Wailuku Federal Credit Union
Impacted Maui residents can email info@wailukufcu.com to request financial assistance, such as loan payment deferrals, emergency personal loans, waiving early withdrawal penalties for share certificates and waiving other fees. More information here.
Other Resources
Kaiser Permanente has a Maui Wildfires Resource Handbook with information on medical assistance, government aid, food assistance, financial help, legal help and more. View it here.