Impact Hub to Rebrand and Open as The Hub Coworking Hawaiʻi
The leadership team at The Hub decided to depart from the global Impact Hub network in order to localize their efforts for Hawai'i and focus their attention on quick and nimble growth to better serve Hawai'i.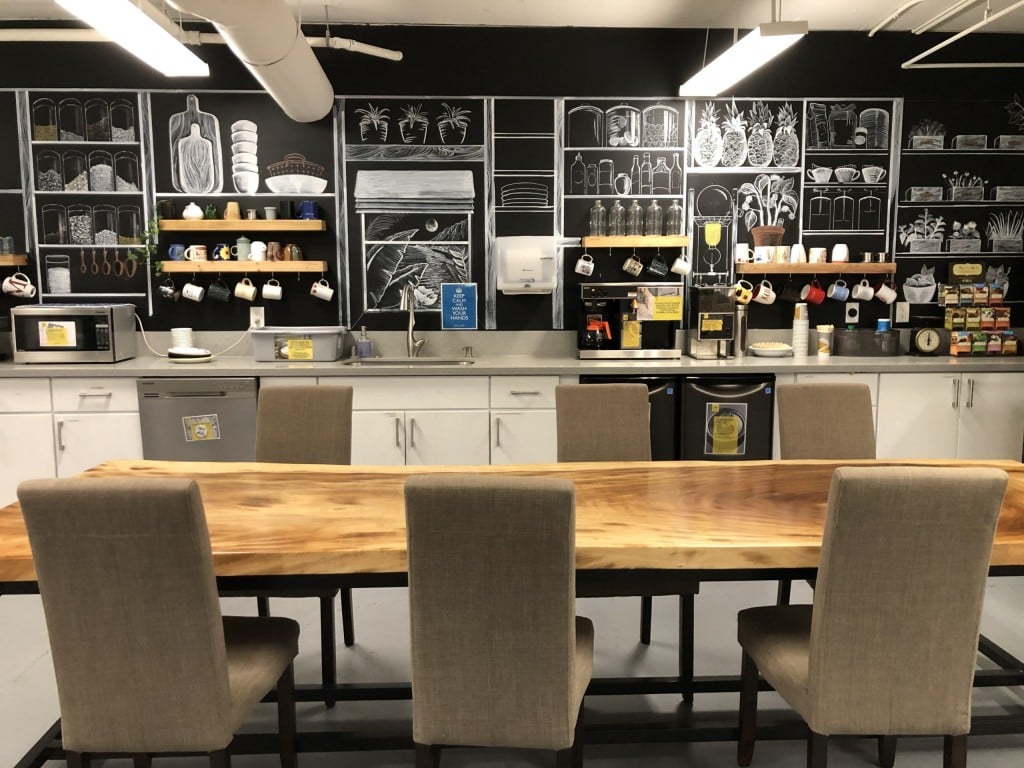 Honolulu, HI (June 3, 2020) ーAfter months of brainstorming and deliberation, the coworking, event space, and networking incubator nestled in Kaka'ako will now be known as The Hub Coworking Hawai'i or The Hub for short. The leadership team at The Hub decided to depart from the global Impact Hub network in order to localize their efforts for Hawai'i and focus their attention on quick and nimble growth to better serve Hawai'i. To begin this process, the Hub has opened its doors to members, and plans to reopen to the public on Friday, June 5th.
Since its inception in 2015, Impact Hub Honolulu has lived up to its name, making a launch pad and gathering space for many small businesses, entrepreneurs and other organizations in the community. Earning many accolades for their efforts, the team was awarded the Social Impact Entrepreneur award as well as the recent Small Business Advocate for Innovation Award in 2020, all the while creating a work space for many local businesses. Now, as The Hub, they plan to move 'Impact' out of their name, and into their mission.
From every detail, from name to color scheme, there is a meaning that The Hub team spent months crafting in the redesign. For instance, the blue and green colors in their new logo represent their dedication to sustainability and serve as a reminder that there is a connection to everything from Mauka to Makai. The two coworkers facing one another represent collaboration from coworking and also a little anecdote to the happiness that the Hub brings to its community.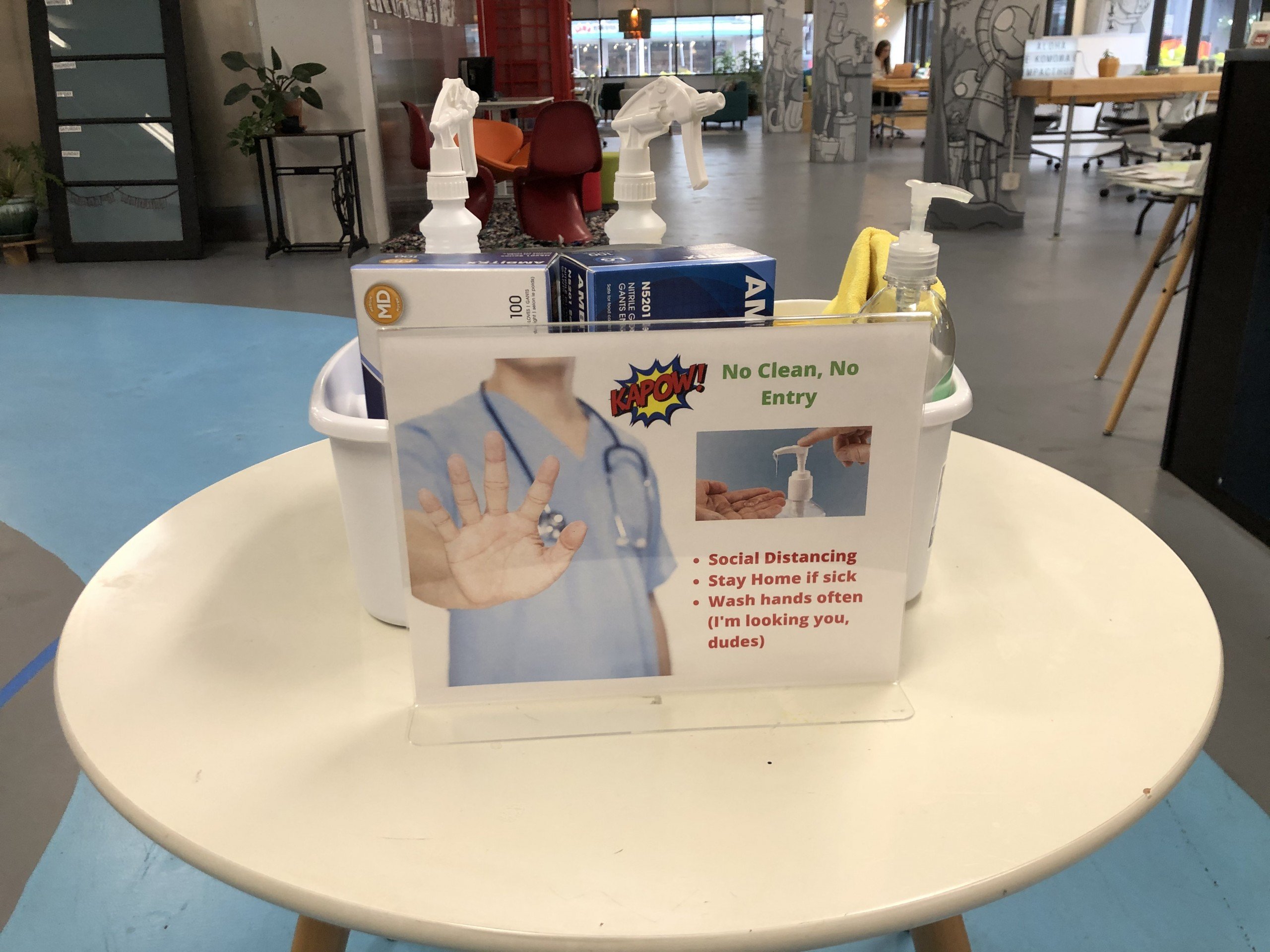 In rebranding and rolling out new services, the Hub hopes to grow naturally so that they can improve their impact in Hawaii, create more opportunities for their coworking organizations, and implement organizational health to improve employee lifestyle and empowerment in their spaces. The vision is to have multiple spaces statewide where members can access multiple locations with one membership as they build their own businesses and networks throughout Hawaii.
The Hub offers physical coworking space, reliable wifi, printing, meeting rooms, event space and other office services with a local twist. The Kaka'ako space features extra perks such as a surfboard rack, showers, locally roasted coffee from Big Island Coffee Roasters and local kombucha and organic nitro cold brew on tap from Sky Kombucha. Additionally, they also offer a more corporate traditional section of the Hub where you can have an enclosed office, hold client meetings, and host events, all while maintaining a flexible schedule in a central and convenient location.
"We are trying to be cognizant of how we are bettering the space that we occupy. The Hub is here to be a catalyst in creating sustainable ways for people to work together" says Nam Vu, co-founder of The Hub.
"It is like a rebirth with a new set of eyes that allow us a laser focus on supporting the communities we serve here in the islands," says co-founder George Yarbrough, "Our mission and vision of creating space to help businesses do well and do good is still the same as before, just with a new modernized name in front of it that best fits our local values."
In the spirit of collaboration, the Hub will join the Coworking Visa network in order to provide its members to 459 coworking spaces around the globe when traveling. In addition to the name and brand change, the Hub will also launch Office RND and Spheremail, 2 new customer management programs to increase the level of service and flexibility for members.
New memberships to allow members and guests to use the space in new ways will be announced in the coming weeks in preparation to adapt to members' needs. Other changes include revamping sanitation procedures, rearranging the physical spaces with 'team areas', adding physical dividers to aid in social distancing and updated meeting room protocols.
The Hub looks forward to bringing our community of coworkers back together safely and welcoming many more once it is deemed safe to do so. To learn more about their rebrand and new offerings, visit TheHubCoworkingHI.com.
The Hub Coworking HI
Started by George Yarbrough and Nam Vu, "The Hub" as it is more commonly known serves as a multipurpose space for coworking, events, meetings, studying, idea smithing, and more. The idea is to give Hawaii's community a non-traditional place to work, share ideas, and grow exponentially. With all of its components and purposes, the Hub forms a diverse and collaborative space that spikes productivity while providing members with a community of other motivated individuals. The Hub is home to a range of companies from startups to national corporations. Memberships range from 24/7 unlimited access, to daily passes. For more information on how you can join the Hub community, please visit TheHubCoworkingHI.com or follow them on Instagram and Facebook @TheHubCoworkingHi.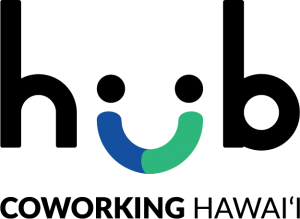 The Hub Coworking Hawaiʻi
1050 Queen St # 100, Honolulu, HI 96814
(808) 664-3306
hubcoworkinghi.com