Innovation: Medicom Technologies Puts Medical Information on a Watch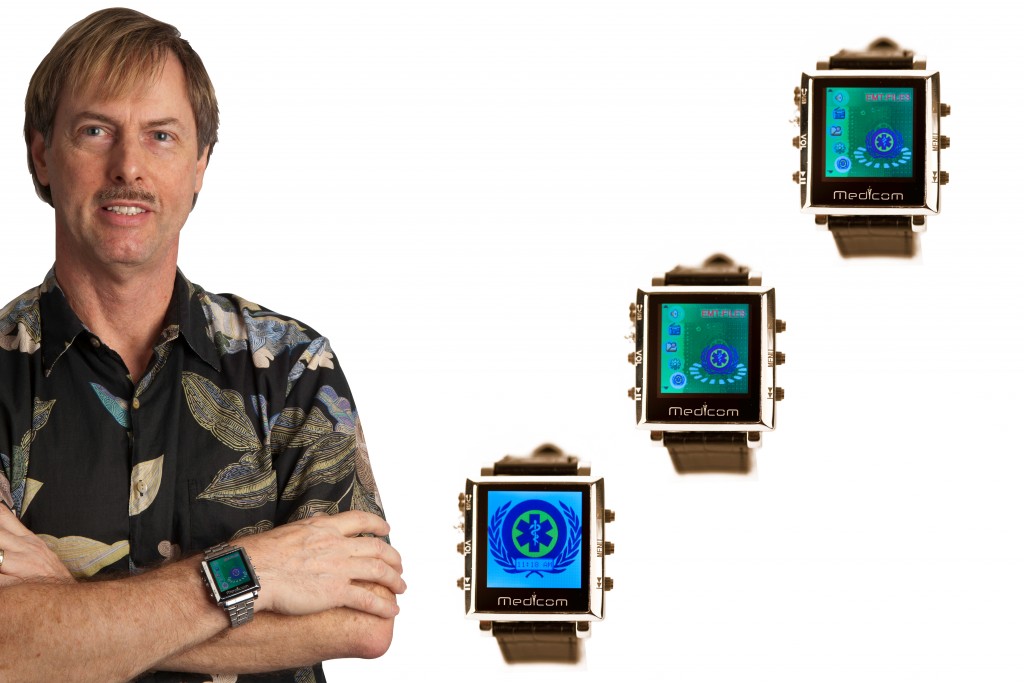 Medicom Technologies says its Medical I.D. Wristband is the first device with audio-visual capabilities that stores, displays and voices a patient's complete medical history in up to nine languages for first responders and hospital personnel in an emergency. "This could be the difference between life and death," says James Klink, CEO of Medicom, a Honolulu-based company.
How it works
Enter up to eight gigabytes of information using a Medicom template and then transfer the data to the wristband using a standard USB cable. Medical history, current medications, allergies and other information can be accessed by a button on the wristband's 1.5-inch LCD screen or uploaded to an ambulance laptop or hospital computer.
Other features
Users can also view photos, listen to music or watch movies on the wristband, which comes in stainless steel ($125) or black leather ($115). "We wanted to create something that was cool and stylish that even kids would be proud to wear," Klink says.
Expert perspective
Patricia Dukes, chief of Honolulu's Emergency Medical Service, says she's never seen anything like this, "but I think it's way cool!" In a crisis when a patient is unresponsive, Dukes says, EMTs will probably not have time to pull up information on the wristband, "but that's only 10 percent of all calls. For the other 90 percent, this would be really helpful, especially being able to know what medication the patient is taking." Dukes' only concern is that patients or their families keep important information updated. "But then again, in an emergency, any information is better than no information," she says.