Innovation: Nimblstand Combines Tablet, Keyboard and Stylus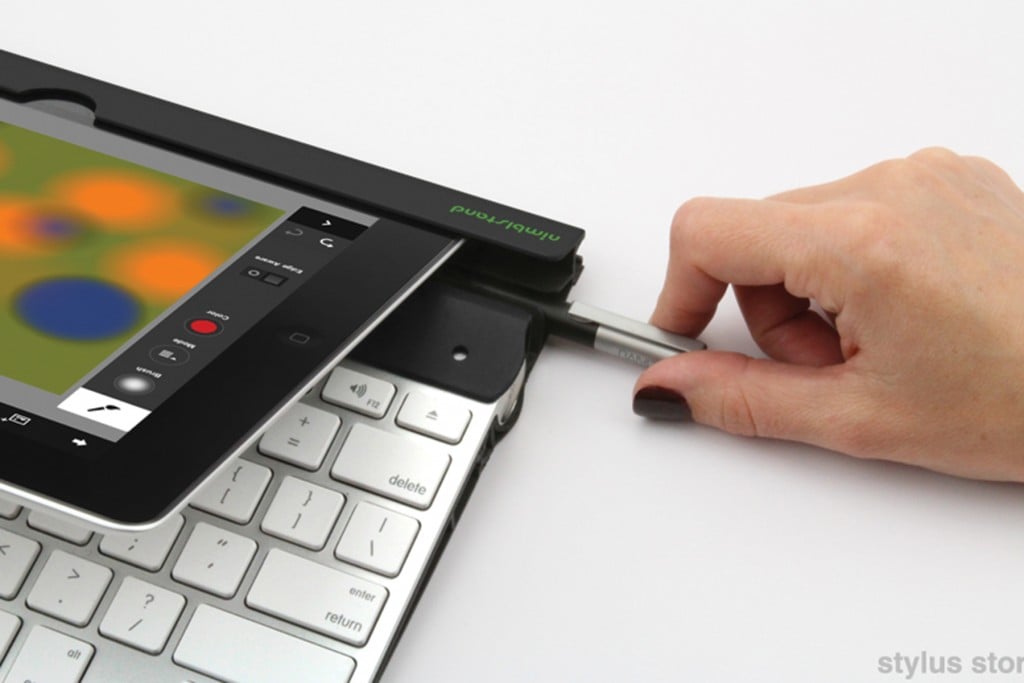 Many of us love our tablets for writing, drawing, emailing and Web browsing, and often want to add a keyboard or even a stylus. Nimblstand is a clever way of combining all three: an Apple wireless keyboard and a Wacom Bamboo styluswhile cradling a tablet or smartphone in either portrait or landscape mode.
Creators:
Kailua's Matt Esecson is managing director and co-founder of nimblstand with designer Gustavo Fontana. If you use Oxo kitchen utensils, shave with a triple-edged razor or have handed your keiki a Playtex sippy cup, chances are a Fontana or Esecson design is part of your world.
Esecson says it took Fontana more than two years to perfect the nimblstand, which went through 300 virtual 3D models and 64 physical prototype iterations. "There is nothing rapid about good design," says Esecson.
Product:
Nimblstand is made of strong but lightweight plastic. One model is built to link an Apple wireless keyboard and your tablet, while the other model also accommodates a Wacom Bamboo stylus. Esecson says nimblstand keeps the whole package together so people can pass it around, which is easy because the combined weight of the linked items is the same as that of a MacBook Air laptop.
Market:
Sam Logan of New York City says he uses his nimblstand daily with his iPad Mini, Apple keyboard and iPhone. He works from home for PTC, an engineering software company, but says nimblstand is also useful for flights because it fits neatly on an airplane seat's folding table and stays level on his lap while waiting at an airport gate.
"I truly realized the genius of this product when I started using it with both my iPad and my iPhone," Logan says. "It is such a convenience to have both devices next to each other and to be able to interact on both easily."