International Market Place Closes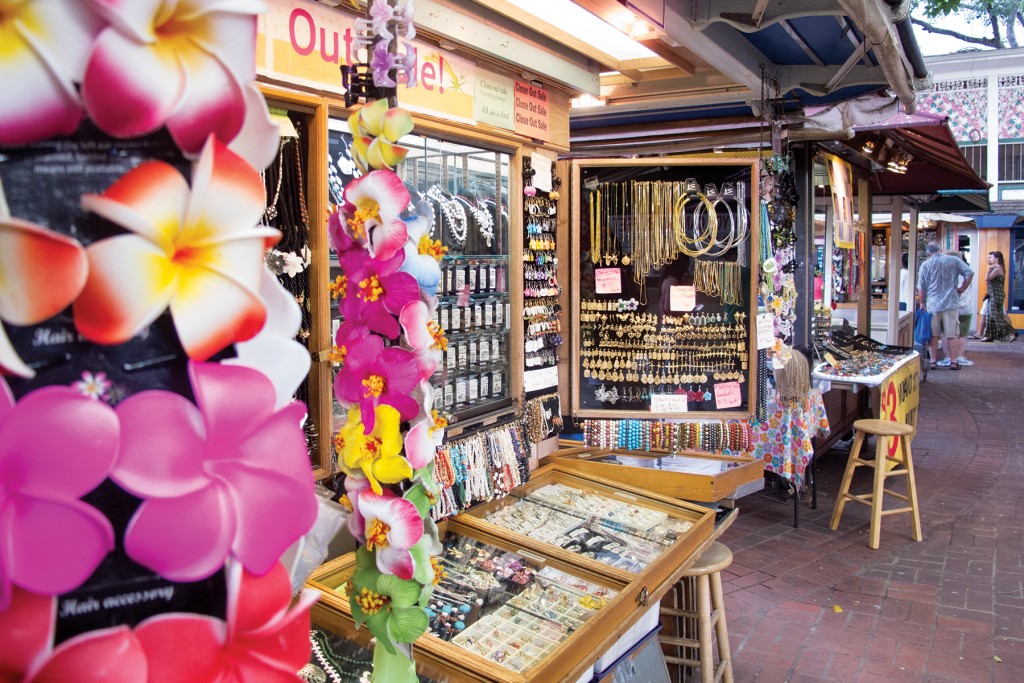 The old International Market Place is dead.
For more than 50 years, tourists flocked there, drawn to the warren of cheap jewelry stores, kiosks selling kitschy bric-a-brac and the romance of the original Don the Beachcomber restaurant, which opened there in 1956. Owned by The Queen Emma Land Co., the market place was a memorial to – if not Old Hawaii – the tiki image most visitors have of Old Hawaii, replete with ersatz thatched roofs and a Swiss Family Robinson tree house in the grand old banyan that dominates the mall, a tree reputedly planted by Queen Emma herself.
Those days are done.
The last of the 130 or so tenants, many of whom were there from the beginning, moved out Dec. 31 so developer Taubman Centers could begin construction on a new and very different International Market Place. To begin with, the new development will be decidedly more upscale, said Cedric Yamanaka, spokesman for Queen Emma Co. and director of corporate communications for The Queen's Health Systems, which is the principal beneficiary of the venerable alii trust.
"The revitalized International Market Place will offer approximately 60 retailers and seven restaurants, many of which will be new to the Waikiki market, and the island's first full-line Saks Fifth Avenue. It will also offer a true Hawaiian sense of place that honors Queen Emma's legacy, while providing an exciting mix of shops, outdoor dining and entertainment venues."
For Queen's, this transformation to an upscale shopping center is vital. It is the state's largest private, nonprofit hospital and depends upon revenues from the Market Place and the trust's other Waikiki properties to offset costs. And high-end retail will generate more revenue than the mom-and-pop shops in the old market place ever could. This extra income is especially important as the hospital's budget is squeezed by healthcare reform.
Yamanaka also pointed out that the project's benefits extend beyond Queen's. The redevelopment, he said, "is also anticipated to create approximately 1,000 construction jobs and 2,500 permanent jobs, boost tourism, and generate additional sales and property taxes for the city and state."
All that may be good for Queen's and the local economy, but it comes at a cost.
First of all, it's unlikely that many of the 130 vendors at the old market place will be able to afford the higher rents in the new development. (The Queen Emma Land Co. says it still hasn't decided what the rents will be.) In a series of interviews before the market closed, several tenants said they could barely afford the old rates. "I don't know how they make money; it baffles me," said Chris Lee, who worked as a psychic at the Enchanted Banyan Tree for more than four years.
Michael Thipphavong worked in the market for more than 22 years, 17 of them selling jewelry from his own kiosk. "We pay a little bit over $5,000 (a month) for this booth, and we're all the way in the back of the market," he said. "The people in the front are paying over $10,000 a month."
Not only that, he said, but revenues had been declining even while Waikiki hotels reported full occupancy. "Business has not been that good. There's been an increase in tourists, but they're not spending their money. I think it's because of the way the economy has been: not too stable." That's a sentiment echoed by other low-end retailers in Waikiki, and it suggests International Market Place vendors will have a hard time relocating.
Yamanaka said Queen's is providing counselors to help the old tenants with career guidance, financial planning and relocation. Most of the tenants we spoke with, though, weren't sure where they would end up. "We're trying to open somewhere else," said Thipphavong, "so we're looking for a new place. But everywhere we look, they want a lot more rent because they know all these people are looking for spaces."
Other vendors face the same concerns. "We're not certain what we're going to do after Dec. 31 when the mall shuts down," Lee said. "Everyone in here is going to be scattered to the winds." For shops like the Enchanted Banyan that rely upon return customers, this may be the biggest tragedy. "I've been talking to a lot of tourists and the majority don't even know that we're closing," Lee said. "I have lots of return customers who come back every year, but they won't be able to find me when we move. I'm going to miss them."
Many of the tourists that we spoke with also lamented the closing of the Market Place. Martin Schimm and Anna Hoegel, frequent visitors from the San Francisco area, noted that it is one of the least expensive places for tourists to shop. They also worry about the workers. "Some of the people in the International Market Place have been here 30 or 40 years," Schimm said. "It's sad that it's going to be all taken down."
Many Waikiki residents and workers also complained about the loss of the Market Place and the changing nature of Waikiki.
"It's just sad it's selling out and going all corporate," said Sara Taylor, who has worked in retail in Waikiki for the past four years. "Soon, we will not have places like the International Market Place. That's the one real spot that has character and is down-to-earth."
Many people acknowledged that change is inevitable, but the trick for The Queen Emma Land Co. will be to maintain a sense of place, even as it modernizes. That's a challenge it has acknowledged and accepted. Chris Lee doubted the company will succeed. But, he said, "At least Queen Emma is going to keep the tree."