Island Metals: Small Biz Editor's Choice Award winner for Kauaʻi Island
A neighbor island manufacturer that quickly makes and delivers large, custom products for a fair price might seem like something from the past, but Island Metals says it is breaking the norms of manufacturing.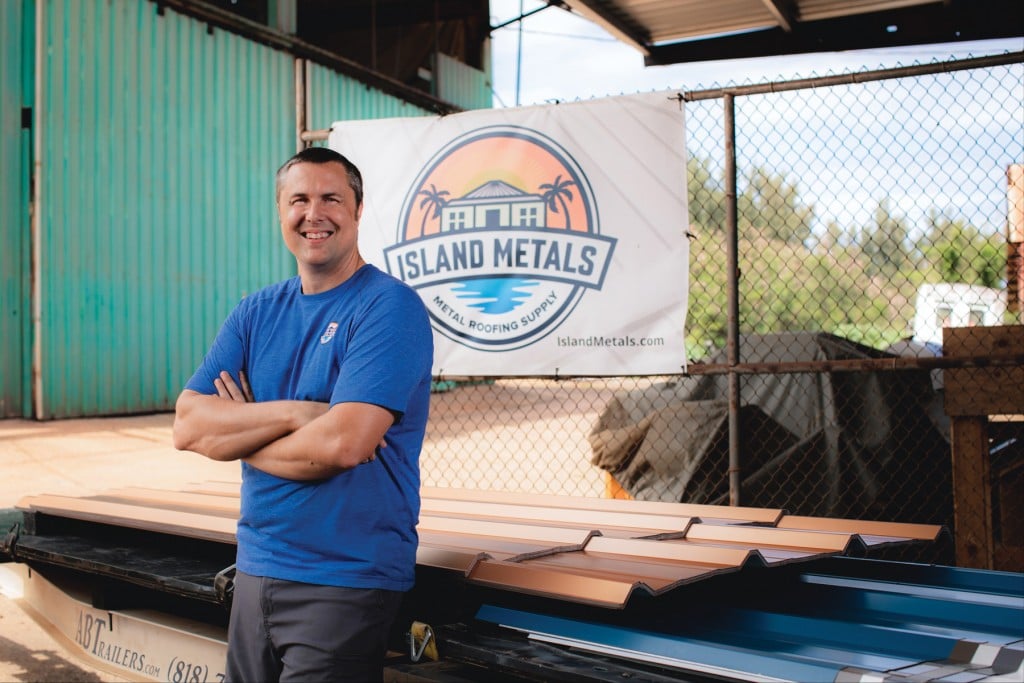 Owner John Sapp writes in an email that the company's focus is on "one, providing high quality metal roofing products in a variety of colors and options; two, having all of our stock on Kaua'i so we can fulfill orders in one to two days" – he says many of his competitors can have six-to-eight-week wait times – and three, having competitive prices.
Island Metals takes 3,000-to-9,000- pound metal coils coated in a colorful protectant and loads them into a computer-controlled machine, Sapp says. The machine bends the metal into desired roofing shapes, which are cut to exact lengths and delivered to locations and contractors.
Island Metals was created in 2013 as a contracting and metal roof manufacturing company. However, over time, it became clear that the construction end of the business – actually installing the roofs – was distracting from the business of roof manufacturing, which has unique needs and clientele. So the company exited the construction business and expanded its options and stock. It has also broadened its manufacturing to include tiny-home starters and custom metal sheds.
Sapp says he works with his brother and partner, Travis Sapp, and five employees on day-to-day operations.
SmallBiz Editor's Choice Award 2021 – Kauaʻi Island
Island Metals
John Sapp
Banker: Seann Hartnell, American Savings Bank
Click here to see all the award winners from the 2021 SmallBiz Editor's Choice Awards and Hall of Fame inductees >>