20 for the Next 20: Jen Lau, Finance Enterprises
As executive VP of the family business, she is working to "evolve our leadership styles," with an eye on locating and cultivating local talent.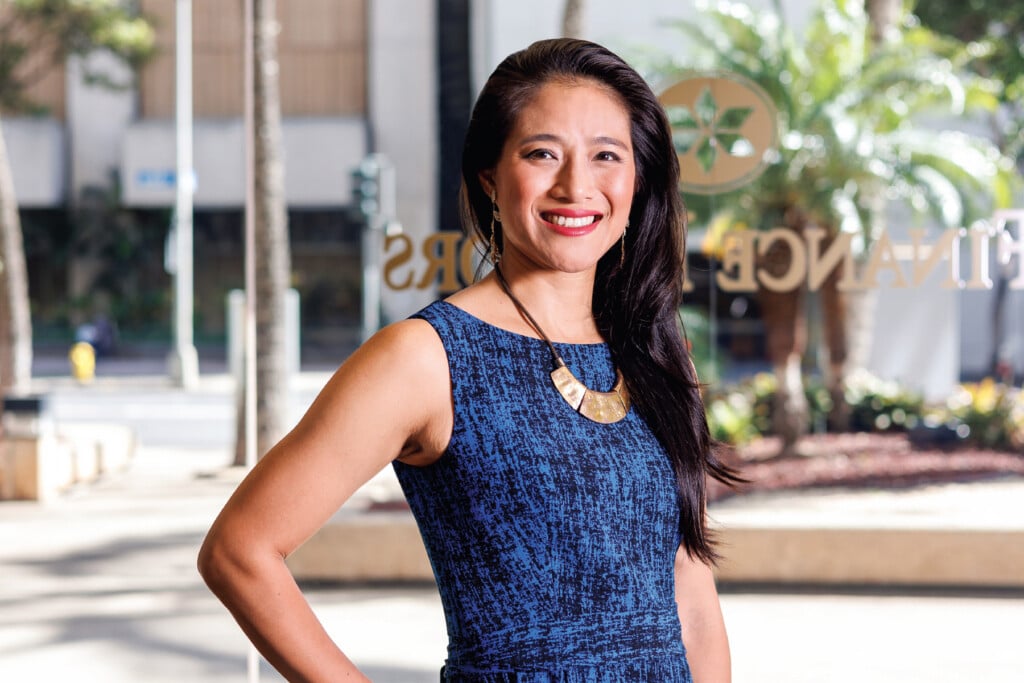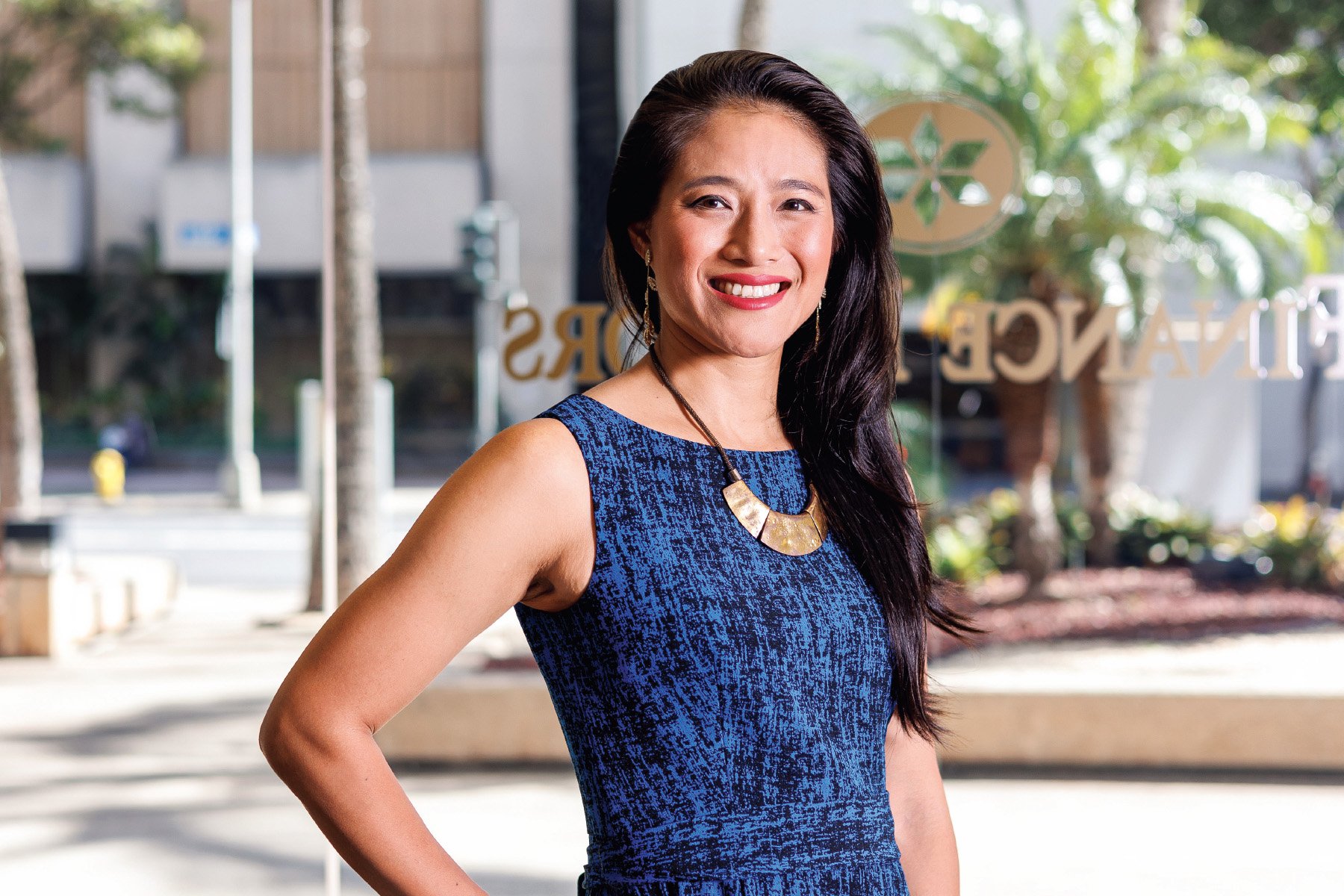 Jen Lau

Executive VP, Finance Enterprises
When most businesses were in pandemic survival mode, Jen Lau was seeking out opportunities for growth. Lau is executive VP at Finance Enterprises, the holding company for Finance Factors, Finance Insurance and real estate company Waipono Investment Corp.
Since taking on the job in 2020, Lau has focused on modernizing processes and technologies, while keeping true to a family business started in 1952. Lau works alongside her father, Russell Lau, chairman and CEO at Finance Enterprises, and her husband, Rob Nelson, president at Finance Factors.
"We're trying to evolve our leadership styles," she says. "In the past it's been a top-down leadership style. That has gotten us to where we are but (it) won't be opening the door to the future. We want ideas to come from all levels of the organization."
Joy Barua, president and COO of Finance Insurance, says Lau "wants to take things to the next frontier" and touts her efforts as the chief architect of an agency-of-choice model that helped Finance Insurance attract 10 additional insurance agents in one year.
"We deal with a lot of hot-button issues, yet she's always calm and smiling," says Barua. "I would say strategic spontaneity is where Jen thrives. We might be having a difficult conversation … she knows how to get people into alignment to talk about things. That's an art."
A graduate of Punahou, Wellesley College and MIT's Sloan School of Management, Lau's career path has included senior leadership positions at StubHub and eBay. In college, she interned for U.S. Sen. Daniel K. Inouye.
Lau is also active in the community, serving on the boards of Girl Scouts of Hawai'i, the GIFT Foundation of Hawaii and the East-West Center Foundation. And she's as adept on the soccer field as she is in the business world: Lau competed at the collegiate level and even met her husband while playing soccer. The couple has a 3−year-old son and 1−year old daughter, who will probably be wearing tiny cleats soon.
"I've been thinking about how coming home to the Islands is seen as a sacrifice," says Lau. "But it can be incredibly rewarding personally and professionally for a lot of people. I'm strongly against this idea that 'the talent isn't here in Hawai'i.' Maybe our leadership styles aren't finding that incredible talent. I want to start with my company and enable that, and hopefully have a positive effect."