Kaua'i's Housing Sales Have Slowed, But Median Price Fell Only a Little
"Our buyer pool is very low, but when I look at the sales, I'd say more than half are cash," says the president of the Kauaʻi Board of Realtors.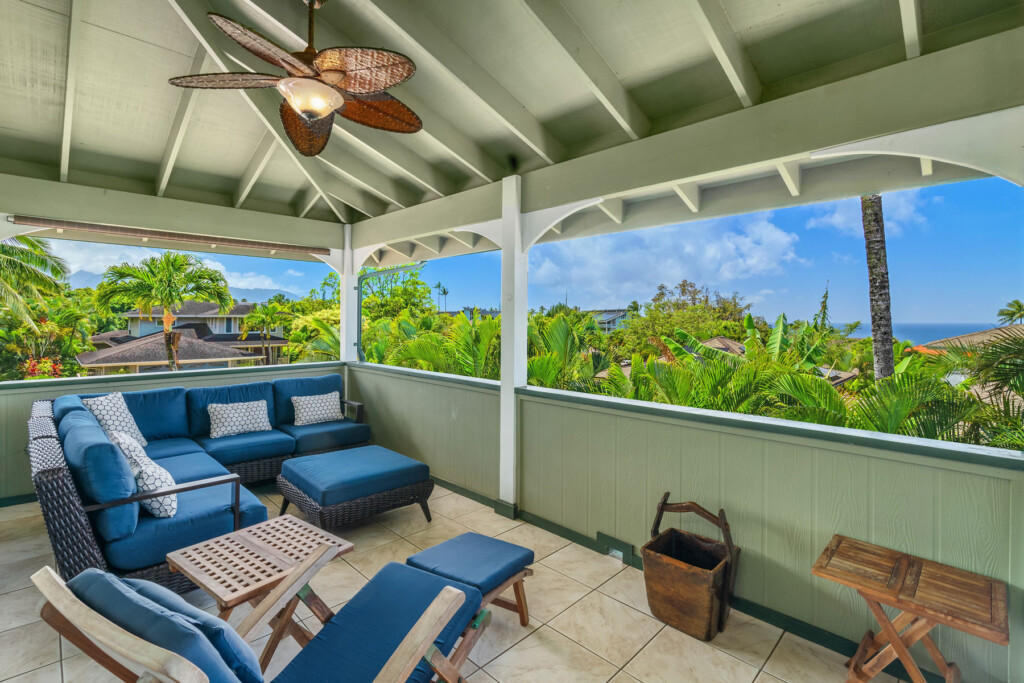 Home sales last month on Kauaʻi were so slow that only 15 single-family homes changed hands, down from 24 in July 2022 and the fewest sold in a month in at least five years. This past January was almost as slow, with only 16 sales.
And condominium sales on the Garden Isle have been slow for many months: Only 23 were sold in July, down from 30 last year, and 22 in April. In November and December 2022, only 19 condos were sold each month, according to data from the Kauaʻi Board of Realtors.
In the first seven months of this year, 170 single-family homes sold on Kauaʻi, down 47.7% from the same period last year. Condo sales fell 33.8% to 186 units.
Despite the large drop in sales, prices have mostly held on to their pandemic highs. Year-to-date, the median price for a single-family home on Kauaʻi is $1.1 million, down 8.3% from last year, but up 43.7% from the same point three years ago, when the Covid pandemic and low interest rates were helping to heat up home sales.
The median Kauaʻi condo price through the end of July was $697,000, down 3.9% from a year ago but up 26.7% from the same period in 2020.
"The prices are holding and the crazy thing is a lot of condominium prices keep going up a little bit," says Louis LaFratta, broker-in-charge of the Oceanfront Sotheby's International Realty office in Princeville and current president of the Kauaʻi Board of Realtors. "Our buyer pool is very low, but when I look at the sales, I'd say more than half are cash. Cash is king right now."
Few Properties on the Market
The inventory of homes for sale is also very low, he says.
"People aren't selling because a lot of people have mortgages with 3% or less and they have no motivation to sell to buy something else with a higher mortgage rate," he says.
There are currently 133 active listings for single-family homes on the market, from a $30 million three-bedroom, three-bath oceanfront home on the South Shore near Spouting Horn Park down to a 778-square-foot, two-bedroom, one-bath home on 1 acre in Kalāheo listed for $650,000.
There are even fewer condos – just 88 active listings, from a $239,000 studio at Kauai Beach Resort & Spa to a $7.55 million four-bedroom, four-bath townhouse at the Timbers Kaua'i Ocean Club & Residences.
A lot of the homes that are listed are in Kauaʻi County "visitor destination areas," where it's legal to offer short-term rentals that attract investors and vacation-home buyers, LaFratta says.
But even a one-bedroom condo in a visitor destination area like Princeville will set a buyer back $1 million.
Condo prices in areas where local residents typically buy, such as the Kapaʻa area on the island's East Side, are also going higher. The year-to-date median price for that area was $535,000 at the end of July, which was 45.8% higher than two years ago, when the median through July 2021 was $367,000.