20 for the Next 20: Kealoha Fox, AlohaCare
The senior advisor for the Institute for Climate and Peace and Native Hawaiian liaison for AlohaCare is finishing up her seventh degree.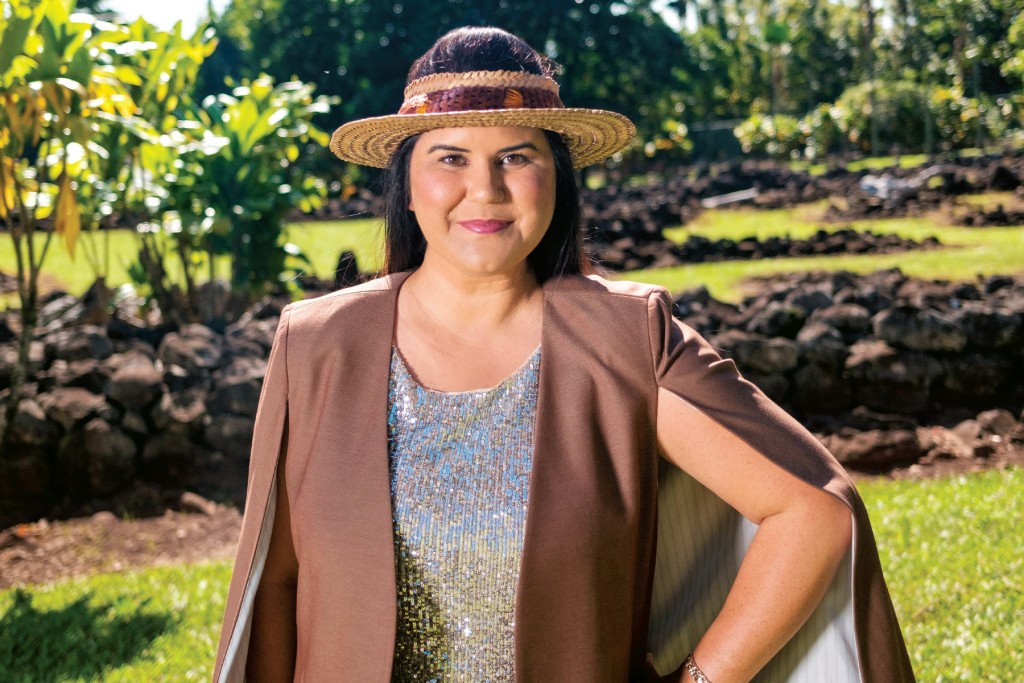 Kealoha Fox
Senior Advisor, Institute for Climate and Peace
Native Hawaiian Liaison, AlohaCare
Kealoha Fox wears many hats: mother, daughter, Native Hawaiian woman, scientist, practitioner and advocate for Hawai'i.
She has more than 20 years of training in traditional Hawaiian health practices. At AlohaCare, a nonprofit health plan dedicated to serving those eligible for Hawai'i's Quest (Medicaid) and Medicare programs, Fox strives to provide rural communities with access to health care.
"For me, health goes much beyond a physical condition and it's really about the way in which we live and thrive here in Hawai'i, across cultures and across generations," she says.
Fox says gaps in health, well-being and in people's rights had already suffered "decades and generations of erosion," but the pandemic made them worse.
As a leader she says she tries to have more discussions with different communities on how to address those issues. "The more that we talk, the more that we continue to reinforce our relationships, and all of the solutions are right there," she says.
A traditional Hawaiian proverb resonates with her: A leader is a leader because of the people you serve. Recognize others, be recognized, help others, be helped; such is the life of community.
"I was deeply mentored by elders and revered leaders in our community," she says. "I'm making sure that I carve out that time and prioritize that time so that I serve as a great peer mentor for others."
Fox has a doctorate in biomedical sciences with a specialization in clinical research from UH's Burns School of Medicine and a master's degree in clinical psychology. She is currently finishing up her seventh degree.
In 2019, Fox was selected as an emerging leader in the Asia-Pacific region for the Obama Foundation.
Maya Soetoro-Ng, a consultant at the foundation and one of Fox's mentors, says Fox is diligent, thorough, detail-oriented and "so impressive that I made it a point to invite her to be part of my other initiatives."
Fox became a senior advisor for Soetoro-Ng's Institute for Climate and Peace, where they work to solve climate change issues. But what matters, Fox says, is not the many roles she holds, but the ability to work together with people, including students, trainees and interns. "They inspire me way more than I inspire them," she says.
"We are exactly as our ancestors wanted us to be, and as President Obama said, we are the changemakers that the world wants us to be."