Koʻolau Distillery: Small Biz Editor's Choice Award winner for Veteran-owned
In the early days of the pandemic, Ko'olau Distillery pivoted from making whiskey to creating hand sanitizer, which it donated to first responders, hospitals and others in need.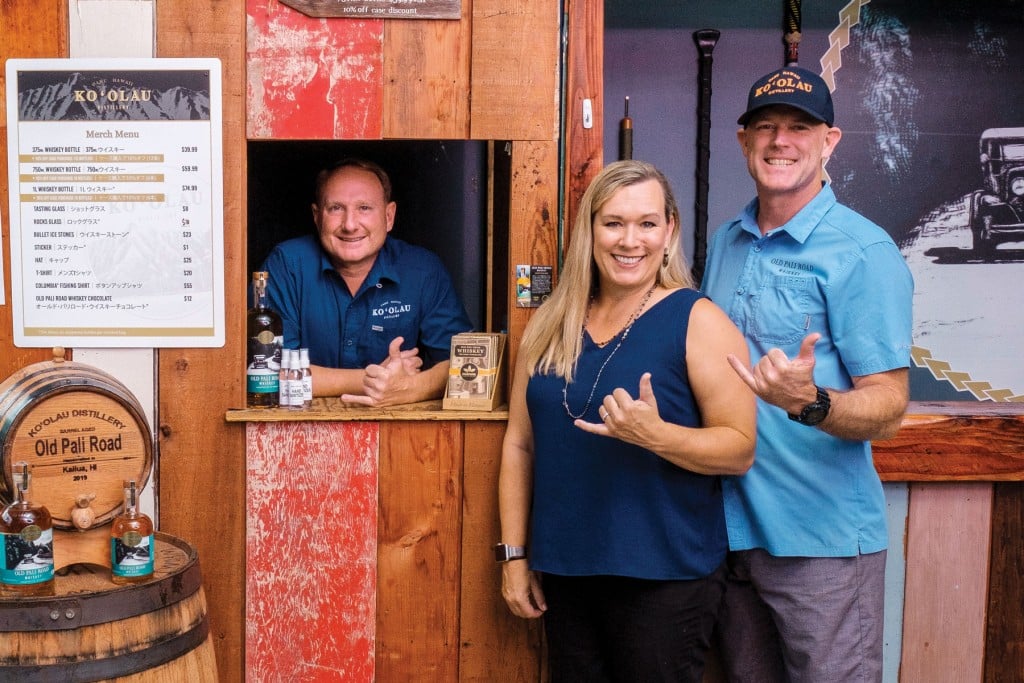 "You'd be surprised at how many people did not have hand sanitizer who needed it," said company founders and U.S. Marine Corps veterans Eric Dill and Ian Brooks over a Zoom call. "We had hospitals call us saying they were going to have to shut down clinics if they didn't get access to some hand sanitizer."
View this post on Instagram
Ko'olau Distillery, based in Kailua on O'ahu, is run by partners Dill, Brooks and Ginger Dill. Today Ko'olau Distillery still makes and sells hand sanitizer, but its signature product is Old Pali Road Whiskey, created by taking O'ahu's already outstanding tap water and filtering it twice for an even better taste.
"Our mission at the outset was to produce whiskey with the amazing water here," the owners say.
It also partners with Mānoa Chocolate to produce whiskey flavored chocolate.
SmallBiz Editor's Choice Award 2021 – Veteran-owned
Koʻolau Distillery
Eric Dill, Ian Brooks & Ginger Dill
Banker: Scott Richardson, Central Pacific Bank
Click here to see all the award winners from the 2021 SmallBiz Editor's Choice Awards and Hall of Fame inductees >>