Kūpuna Care, One Volunteer at a Time
Maui nonprofit Nā Hoaloha helps keep seniors healthy and independent, making it easier to age in place well.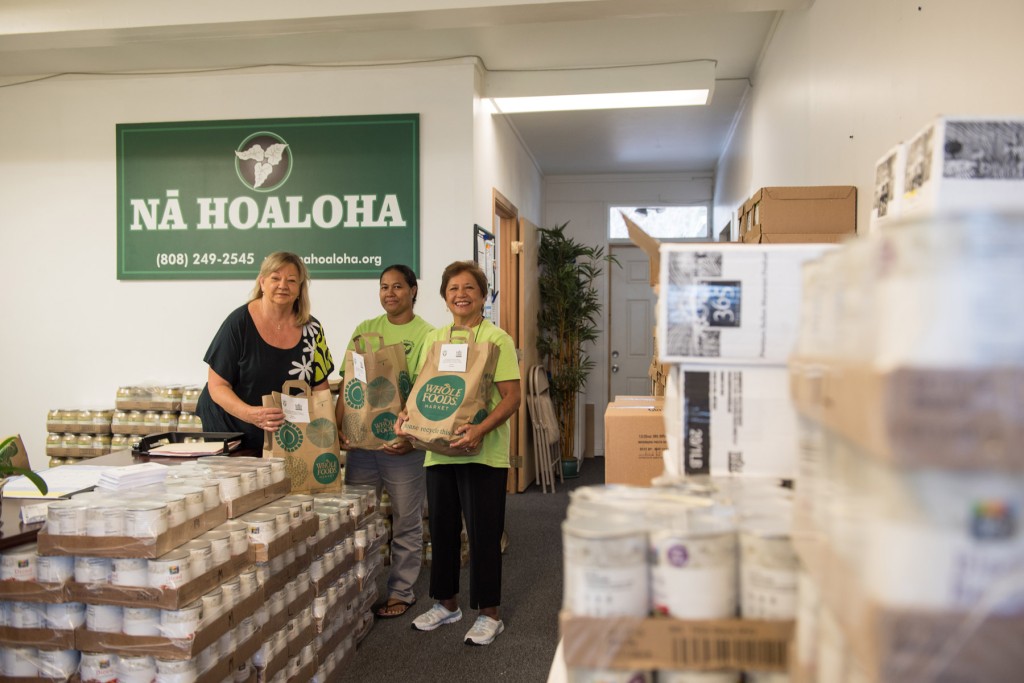 In 2020, at the age of 85, Helen (name changed for privacy) was diagnosed with a serious but treatable cancer—a spot on her kidney. Her oncologist prescribed her a mix of radiation treatment and chemotherapy that would require her to visit the Pacific Cancer Institute at Maui Memorial Hospital every day for four weeks. Helen lived miles away, without a car, couldn't access public transportation due to the COVID lockdown, and couldn't afford to take a taxi every day. She became frantic; she thought there was no one who could help her.
Fortunately, volunteers with Nā Hoaloha—a Maui grassroots organization that provides support services to seniors and homebound individuals with disabilities—coordinated with the cancer center to provide Helen with a ride to and from her treatments. If she needed additional help picking up groceries or medication, Nā Hoaloha volunteers helped with home deliveries. They would also call just to check in and make sure she was doing OK. Thanks to these efforts, Helen was able to get treated without the added stress of figuring out transportation and other logistics.
In the Islands, our kūpuna are our fastest growing demographic. According to the Census, one in every five Hawai'i residents will be retirement age by 2030—a trend that has already begun to strain Hawai'i 'ohana's support capabilities. And, although Hawai'i has the highest life expectancy in the United States at 81 years, it also has the highest rate of poverty in the nation for seniors, 7.6 percent of couples age 65 and older, according to University of Massachusetts Boston's Elder Index Study. On top of this, even if all local seniors without strong family support systems could afford caregivers to assist with transportation, housework, or shopping, many still prefer to remain independent.
This is where nonprofits such as Nā Hoaloha come in. Since 1995, Nā Hoaloha has matched kūpuna with volunteers who provide essential services, including friendly home visits to offer companionship and assistance with light housekeeping or meal preparation; wellness checks and medication reminders by phone; transportation services; and respite for round-the-clock caregivers.
"Nā Hoaloha offers many different programs that seem separate, but they're all about keeping kūpuna safe and engaged at home without being isolated or shut away," says Nā Hoaloha executive director King Van Nostrand. "The real beauty is the friendships that emerge. They might go grocery shopping together or spend the day at the beach. … Some of our volunteers have been with the same seniors for 20 years."
Nā Hoaloha is one of more than a dozen organizations in Hawai'i dedicated to caring for low- to moderate-income kūpuna in the community with a range of services, from adult day care to meal delivery to fall prevention education, and supported by the Hawai'i Community Foundation's (HCF) "Kūpuna Aging in Place" Program for Elderly Services. For more than 30 years, this initiative has offered grants to local nonprofits helping Hawai'i's seniors lead productive, independent lives, and age in place at home, if it is in their best interest.
"Aging in Place funding allows organizations to reach more kūpuna and offer those services to the community without charging, which is critical," says Elise von Dohlen, program director at HCF. "Issues like food security and housing are often prioritized. But addressing social isolation and emotional well-being by including seniors and making them feel connected and part of a community, that's important too."
Interested in getting involved with Nā Hoaloha? Visit NaHoaloha.org.
Learn more about all the organizations supported by the "Kūpuna Aging in Place" program for elderly services at HawaiiCommunityFoundation.org/grants/kupuna-aging-in-place.