20 for the Next 20: Ku'ulani Keohokalole, People Strategies Hawai'i
This business owner and consultant is becoming the go-to DEI expert, while modeling how to "work for yourself with freedom and autonomy."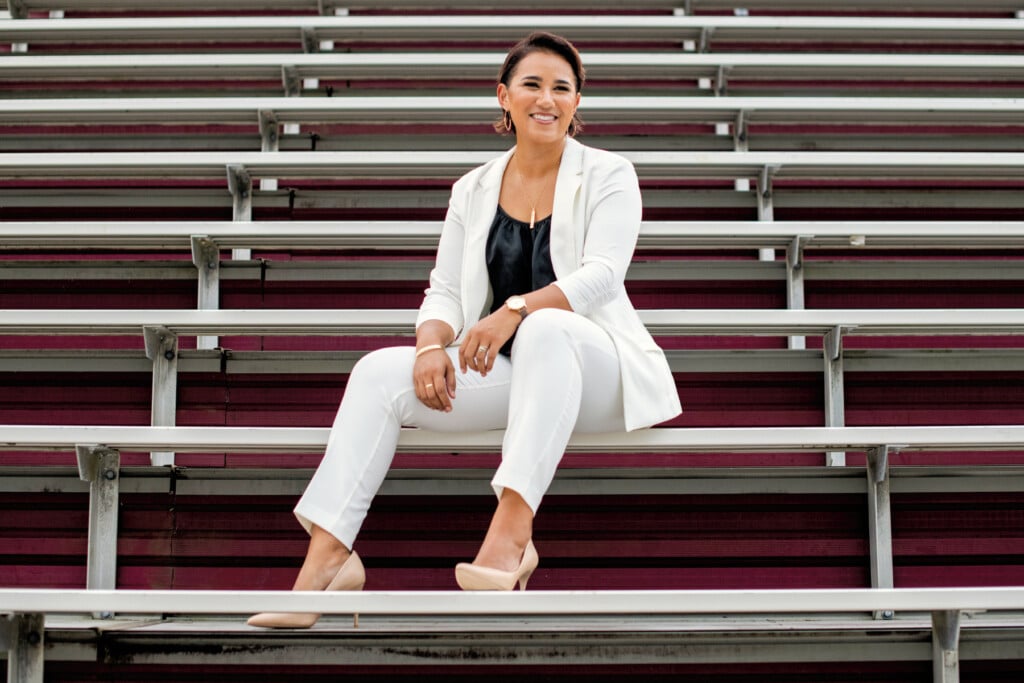 Ku'ulani Keohokalole

Owner and Principal Consultant, People Strategies Hawai'i
Ku'ulani Keohokalolesays says she sees her work to help Hawai'i's leaders and organizations reach their full potential as a continuation of her mother's and grandmother's careers in social work.
She was raised by a single mom in Kāne'ohe and as a child would often accompany her grandmother on visits with other grandparents, who were raising their grandchildren. Her grandmother would help them get clothing, school supplies and rent assistance; sometimes, she'd facilitate ho'oponopono, the Native Hawaiian practice of reconciliation and forgiveness, to help families mend relationships.
"From an early age, my grandmother really instilled in me this love for community and seeing people for people," she says, adding that as a student at Castle High School, Keohokalole gave back by serving as class president and advising peers about anti-bullying, health and wellness.
Keohokalole launched People Strategies Hawai'i in 2019 after working at Bank of Hawai'i, Lili'uokalani Trust, the Institute for Native Pacific Education and Culture and other places. She's also a graduate of the Patsy T. Mink Leadership Alliance; has degrees from UH Mānoa and New York University; and serves on the board of Parents and Children Together.
People Strategies Hawai'i has helped over 50 nonprofits and companies embed diversity, equity and inclusion – or DEI – into their systems and practices and build positive, meaningful cultures. Her approach to this work is grounded in the art of ho'oponopono.
She says her proudest accomplishment is being able to establish herself as a trusted advisor to Hawai'i's top leaders and enter a fi eld where most other consultants are at least 20 years older and former C-suite executives.
"It's being able to show my children that entrepreneurship and blazing new trails where no one looks like them is possible, and modeling for them what it looks like to work for yourself with freedom and autonomy, and provide for your family," says Keohokalole, a Native Hawaiian mother of three.
Gwen Navarrete Klapperich, chief learning consultant at Klapperich International Training Associates, says she thinks Keohokalole will be integral to developing a group of DEI practitioners who can help move Hawai'i forward. Diane Paloma, president and CEO of Hawai'i Dental Service, says Keohokalole has carved a niche for herself in DEI consulting and is not afraid to ask organizations hard questions to drive systemic change.
"She really has this – in Hawaiian we call it our na'au, our gut and our soul," Paloma says. "She really wants to build and create a better space for her kids, for her kids' kids."