Labor of Love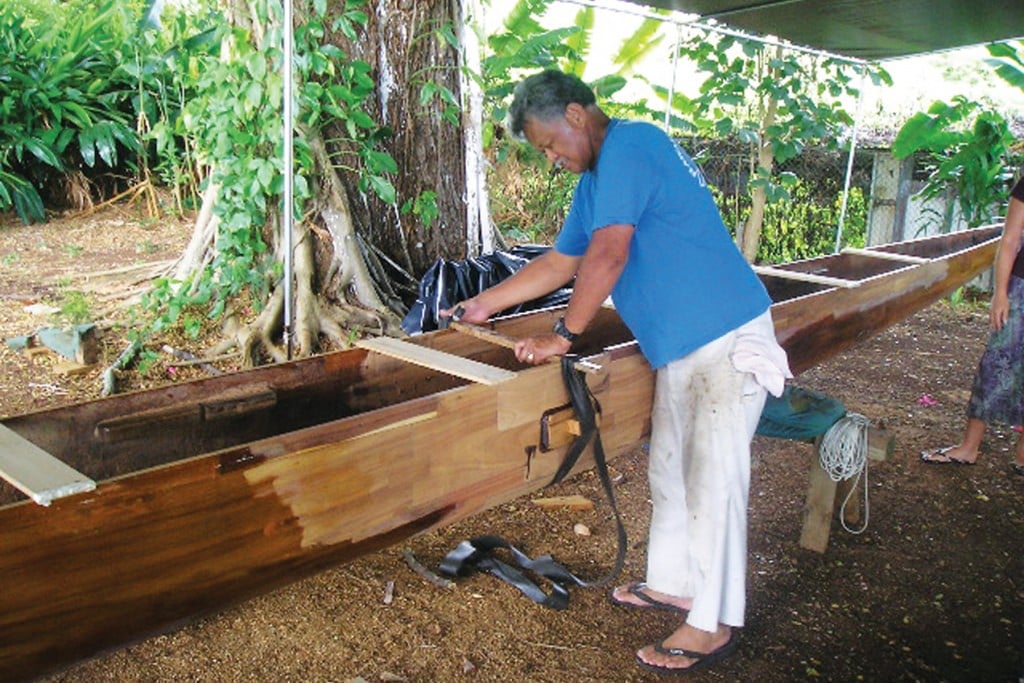 Building a six-person koa outrigger canoe requires a lot of time and money: about $20,000 for the log and $60,000 to turn it into a canoe.
"It's not an overnight procedure," says Bobby Puakea, 72, a canoe builder, educator and founder of the Puakea Foundation, a nonprofit dedicated to perpetuating Hawaiian canoe traditions. "Once the log is cured, it takes about two to three years to build. I carve the boats by hand and with machines."
Much of the time is used to let the wood cure and sit in the sun. That way, when the boat is formed, it will sail straight, Puakea says.
He builds the 400-pound koa canoes at Heeia Beach Park, but most of his work is in modifying or repairing existing koa canoes. He blends ancient Hawaiian techniques learned from his father with modern power tools.
Ultimately, the canoe is about the people associated with it, those who will paddle it and care for it, he says.
"It is a labor of love," he says of his work. "When a canoe comes to me, it's the people who are involved in the canoe or the club. It's about the people."