Leasehold Properties: A Deal or a Drain?
While most of the state's leasehold single-family properties have converted to fee simple ownership over the past few decades, the leasehold option remains alive in the condo market.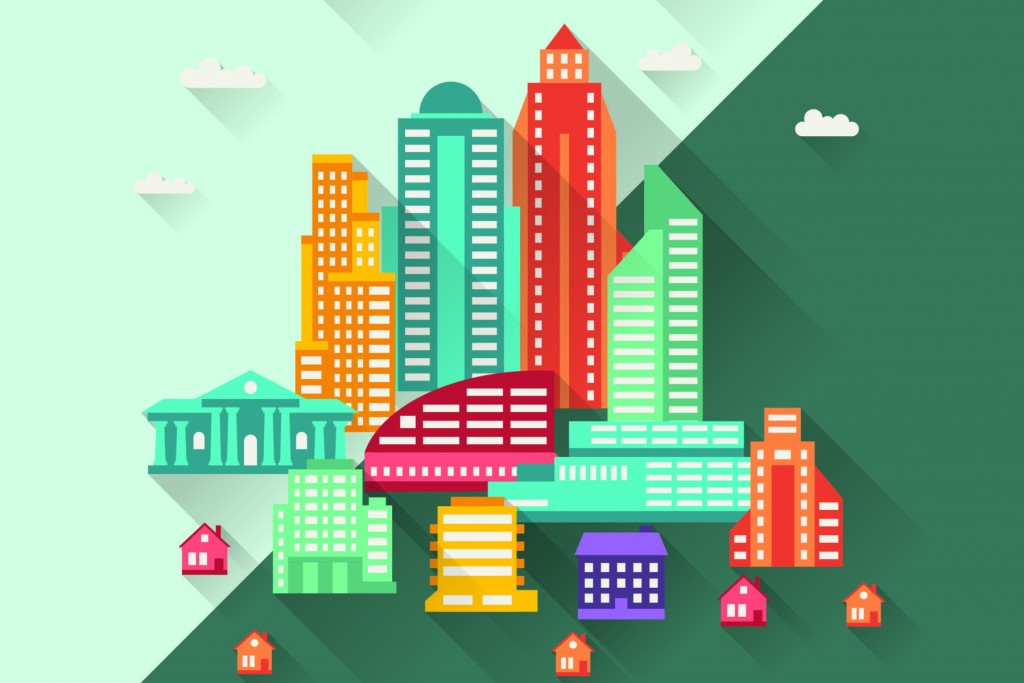 Mention "leasehold property" ownership to most Hawaiʻi residents and you're likely to be met with one of three reactions: confusion (mostly from newcomers who don't know what it is), rolled eyes ("You have to be kidding!") or stern warnings (akin to your doctor's admonition that smoking is really, really bad for you).
---
Recommended: A 2022 update on leasehold properties in Hawai'i
---
While most of the state's leasehold single-family properties have converted to fee simple ownership over the past few decades, the leasehold option remains alive in the condo market. For most homebuyers, they are a bad option, but there are three reasons leasehold properties might be at least worthy of your due diligence: affordability, the right fit for some lifestyles and an income opportunity. Sometimes, in those circumstances, leasehold properties could be a sweet deal.
First, the numbers: According to the Honolulu Board of Realtors, leasehold offerings represent about 12 percent of the condos on the market, while less than 2 percent of the single-family homes on the market are leasehold. At press time, of the 1,842 condos listed in the Multiple Listing Service (MLS) statewide, only 232 were offered as leasehold properties. Almost all the leasehold units were on Oʻahu, with fewer than a dozen sprinkled among the Neighbor Islands. Half of the units were one bedroom, and most were located in town – Waikīkī, Downtown, Makiki and the University area – with a few scattered in Pearl City and Windward Oʻahu. Like all Hawaiʻi real estate, the price-points varied considerably, with affordable one-bedroom units starting at $40,000, plus monthly fees of as little as $500 (maintenance fee and lease rent) to luxury beachfront condos at $1.5 million with maintenance and lease fees totaling $5,000 a month.
Real estate agents and leasehold owners say buyers of leasehold properties usually fall into a couple of predictable categories – investors and "lifestyle" buyers – but in today's market, baby-boomers facing college education for their kids and elder-care for their parents might be wise to take a second look.
Investors
Many of these units are well priced for the investor looking to generate monthly cash flow by renting them out. The cost of owning the unit is low, and the rental income it produces can generate a good return over the long haul of the lease.
Units in areas zoned for short-term rentals are particularly attractive since one-bedroom condos can earn up to $400 a night as vacation rentals. Back-of-the-envelope number crunching suggests that, at 80 percent annual occupancy, on an average daily rate of $325 a night and 30 percent for costs and fees, the unit can net around $66,000 a year. At those numbers, it doesn't take long to recoup your investment and enjoy the revenue stream.
Pick up several units in one building, and the investor streamlines his operational costs, becomes a significant voice in operations of the building, and potentially banks a tidy return year after year. Bruce Baumgartner bought his first leasehold unit when he moved to Oahu from the mainland in 2006 because it was the only thing he could afford. But he's since picked up four more units in the same building as rental units.
"I'm a handy guy, so I can do most of the maintenance needed myself," he says, increasing his bottom line from the rental income each month. Baumgartner has also joined the building's board and even created a website for the building's owners.
Lifestyle Buyers
While first-time buyers are often attracted to leasehold properties because of the low cost, most Realtors will advise them to opt for a fee simple property in which they can build equity and later buy up to a better home.
The buyers at the other end of that spectrum, whose portfolios already include appreciating assets, are looking to enjoy a specific lifestyle at a fraction of the cost. For them, investing in a leasehold unit in a luxury building along the Gold Coast, Diamond Head or Kahala can make sense. They get the luxury lifestyle at a fraction of the market value, pay a lease rent monthly fee that is typically significantly less than a mortgage payment might be for the unit (allowing their assets to make money elsewhere), and pay the standard maintenance fees expected for such properties.
Cliff Colvin, a broker with Coldwell Banker Pacific Properties who handles leasehold properties in those luxury buildings, also points to the "hui buyer" as an example. Take three couples from the West Coast who enjoy spending extended time in Hawaiʻi every year. They collectively buy a property in the Kahala Beach or Diamond Head Beach Hotel, split the monthly maintenance and lease-rent fees, enjoy their slice of paradise for their four months every year, and become part of the local community. Over the long haul, it's possibly on par with their out-of-pocket costs to rent a unit each time they visit, and maybe even cheaper. "They enjoy the benefits of ownership and the bragging rights of a property they can share with family and friends from time to time," Colvin says. "And when the time comes, they just walk away."
---
Recommended: Only in Hawai'i: You Own the Home But Not the Land
---
Seniors
Once the kids are out of the house, downsizing and simplifying look attractive. At all price-points, a leasehold property might make sense. For those on a fixed income with limited resources to carry them through retirement, a leasehold property can offer peace of mind that Mom and Dad have a place with fixed costs, attainable at a fraction of the cost of a fee simple home (thus leaving more of their resources liquid), in an area with others in similar situations, and with the advantages of health care just around the corner. Those with deeper pockets might choose to enjoy the luxury living of the Gold Coast or Diamond Head in their senior years without the hassles of luxury property maintenance and without depleting their resources. The danger is potentially outliving the lease, so keep that in mind.
College Students
Campus housing for students is scarce and not private. Instead, invest the money that might go for on-campus housing into a leasehold property; the student has set housing for his or her time through school, then the property can be used as a rental to generate income through the entirety of the lease – it could be rented to other students. When the lease expires, the homeowner simply walks away.
Office/Commercial Space
While the offerings are limited, there are units in a couple of mixed-use buildings that are perfect for small offices to larger "corner office" suites. In those cases, the buyer may consider it prepaid rent, with fixed costs and stability in the space for a fixed number of years.
In all scenarios, of course, the details matter. Every leasehold offering is different, and potential buyers are advised to do their homework before plunking down hard-earned cash.
How much time is left on the lease?
The value of a leasehold property typically declines in the last few years of the lease, which might make it a good opportunity for a parent looking for student housing and a couple of years of rental income. It's not such a great option, however, for seniors looking for stability in their golden years or investors looking for a long-term yield.
What's your strategy when the lease ends?
When Baumgartner first bought, he knew the lease would expire in 2021, but, in 2006, that seemed a long time away. Now, with five units in the building and rental income from four, he's not so sure. "It's like a one-way divorce," he says. "I want to say 'Honey, stay with me!' " While it's possible that the landowners will choose to sell the fee to the leasehold owners at some point during the lease or at its end, they may not. Understand this reality and plan accordingly.
Cash or financing?
Financing for leasehold properties is difficult to get, and often unavailable for units with a short time left on the lease. If financing is part of your plan, look for properties with at least 30 years left on the lease. (They are still out there, but their numbers are dwindling every year.)
When are the renegotiation points? And what's been the history of renegotiated fees in that building and in other buildings owned by the same entity?
Most leasehold properties started with 40- or 50-year leases, with the lease-rent fee set for the first 20 years or so. Renegotiation dates are established – typically at 20, 25 or 30 years – at which point the landowner can establish a new lease-rent fee. While these increases often fall within industry standards, it's also possible that the fee could jump substantially, potentially wiping out any rental gain or making the monthly payments much less affordable for those on fixed incomes.
Who owns the land? What's their track record?
"Leasehold owners don't show their cards," says Max Holliger, a Realtor associate with Coldwell Banker Pacific Properties, who currently has several leasehold listings. Most landowners are quiet about their intentions with the property, but researching their business practices and operations can yield critical data. Have they shown interest in possibly selling the fee at some point? Do family members live in the building? How active are the landowners in the building's management? Are repairs and upkeep tended to in a professional manner?
What are the maintenance and management fees? What's included? How often have these fees increased in recent years?
Most buildings include all the common grounds maintenance, water and sewer. Some include electric. By understanding these fees, their inclusions (and exclusions) the buyer is equipped to better assess the numbers and ascertain the unit's true value against his or her needs.
Leasehold units aren't for everybody, but for the right buyer, they can be a smart decision. Colvin got his start in the leasehold world when he purchased a studio in the Waikīkī's Liliuokalani Gardens in 2000 for around $60,000. "I swim, so I could use the pool. I had a parking spot in Waikiki, and a place for friends and family to stay when they visited," he says. In his case, the units appreciated, and the landowners opted to sell the fee five years later. For another $48,000, he acquired the fee, and owned a unit valued at $180,000 – a tidy gain for a purchase initially considered a guesthouse, a pool and a parking spot.
Leasehold Basics
Simply put, a leasehold property is one where the land and the buildings on that land have different owners.
The landowner, or "lessor," is usually a large royal trust, a family or an individual who has elected to keep ownership of the land and generate income from it instead of selling it. The homeowner, or "lessee," owns the home on the land and pays a monthly lease fee to the lessor for the rights to use the land.
Somewhat unique to Hawaiʻi, leasehold properties grew out of the large trusts created during the Kingdom of Hawaiʻi (think Bishop Estate, Campbell Estate and others), which once owned most of the privately held land in the Islands. Soaring real estate values in the second half of the 20th Century, coupled with legal action to force conversion from leasehold to fee simple, meant most of the state's single-family homes had converted to the fee simple option by the 1990s.
Since condos were not subject to the mandatory conversion laws, some remained as leasehold.
Leasehold property owners have the right to
Extend their lease offerings indefinitely, renegotiating new leases that can extend for 20 or 30 more years;
Sell the fee or land ownership to the homeowners; or
Take away the property (and typically any structures on the property) at the conclusion of the lease with no money owed to the homeowner.
---
Paying Off Your Investment
Buy a leasehold condo in Waikīkī and here's how you might make a nice return on your investment:
Example 1: Gold Coast
Buying price: $138,000 for one-bedroom condo in Diamond Head Beach Hotel
Average daily rental to tourists: $275 a night
Occupancy: 292 out of 365 days a year (80 percent)
$275 a night* x 292 days = $80,300 a year
minus $16,236 a year in lease rent and building maintenance fee,
minus $16,060 a year in rental agent fees (at 20 percent**)
Net profit: $48,004 a year
You pay off your initial investment of $138,000 in 34.5 months
Example 2: Kuhio Avenue
Buying price: $80,000 for one-bedroom condo in Kuhio Village
Average daily rental to tourists: $130 a night
Occupancy: 292 out of 365 days a year (80 percent)
$130 a night* x 292 days = $37,960 a year
minus $6,612/year in lease rent and building maintenance fee,
minus $7,592/year in rental agent fees (at 20 percent**)
Net profit: $23,756 a year
You pay off your initial investment of $80,000 in 40.5 months
Sources: Honolulu Board of Realtors Multiple Listing Service for available units and VRBO.com for comparable nightly rental rates.
---
Recommended: A 2022 update on leasehold properties in Hawai'i
---
* Hawaiʻi excise tax and transient accommodations tax are also due on the rental rate but are customarily passed on to the tenant.
** Agency management fees typically run between 15 and 25 percent. An on-island owner can manage his own property, however, without an agent.