Letters to the Editor: Geothermal and Waikiki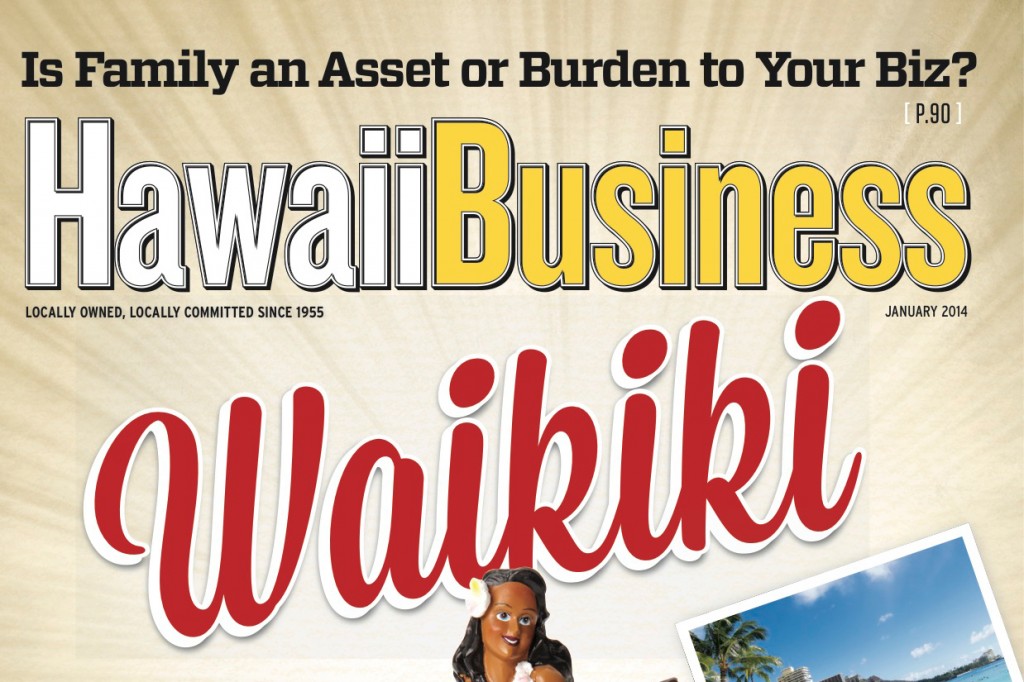 Geothermal (November 2013 issue)
Your report on geothermal energy failed to make some very important points about why geothermal would improve the quality of life for all of us in Hawaii.
• Geothermal is used worldwide and can be applied to Hawaii. According to the state's Department of Land and Natural Resources (DLNR), there are several regions worldwide with geothermal and geologic conditions very similar to Hawaii, such as Iceland and New Zealand. Both nations benefit from electrical rates of up to 12 cents per kilowatt hour, compared to Hawaii's average of 32 cents/kwh. DLNR also points out that these two countries, plus Japan and Indonesia, have seen decades of safe and economical use of geothermal energy.
• Safeguards are already in place. "The state of Hawaii has developed a thorough series of procedures to review, regulate and oversee the development of geothermal resources," says DLNR chair William Aila. "This includes the drilling of all geothermal wells, the protection of underground sources of drinking water, safe well-construction techniques and seismic monitoring."
Also, geothermal development projects are required by Chapter 343, Hawaii Revised Statutes, to develop an environmental impact statement, which includes public disclosure of potential impacts and proposed mitigation measures that are subject to public hearings and a public comment period before any project can proceed forward. "These processes are already in place to ensure the protection of the environment, natural and cultural resources, and the public's health and safety," Aila says.
• Geothermal has Hawaiian support. "Hawaiians have supported and continue to support geothermal development on Hawaii Island," says Mililani Trask of the Innovations Development Group. She points out that geothermal development has received support by the largest Hawaiian organization, the Hawaiian Civic Clubs, Hawaiian energy producers and landowners, and the Office of Hawaiian Affairs, which has also invested in a Hawaiian company seeking to develop the resource on Hawaii Island.
We have a great opportunity to responsibly develop geothermal energy to provide clean, renewable and firm power to our homes and businesses at a lower cost.
—Sen. Malama Solomon
Senate District 4 (Hilo, Ha_ma_kua,
Waimea, Kohala, Waikoloa and Kona
The article "Geothermal Is a Red Hot Topic" is wrought with numerous misrepresentations, the most egregious of which is the effort to paint four-time convicted drug dealer Pale Kapu Dedman as a Hawaiian practitioner defending the Goddess Pele from rape. If you had bothered to check the Pele Defense Case you would have learned that the Hawaii Supreme Court in 1992, while ruling in support of Hawaiian practitioners, found that Dedman was not a Hawaiian religious practitioner because he did not actually practice his culture by worshiping Pele on the land.
As a Hawaiian practitioner who has been arrested for religious worship, and one of the attorneys who worked on the PDF case, I say: Shame on you Hawaii Business for trying to present the geothermal energy issue as a Hawaiian vs. Hawaiian fight over cultural practice. The real issue is geothermal energy development for Hawaii's energy self-sufficiency.
— Mililani B. Trask
Hawaiian Practitioner
---
Waikiki has been getting worse and worse every year, and more expensive. This will be the first year since 1995 that we will not be going to Waikiki.  Let me know when you clean it up and we'll be back.
—Posted online by 65Corvair