Creating Life Moments with Servco
At Servco, we strive to create a company with the best team members who share our belief in respect for people, service to our community, collaborative teamwork, and that there's always a better way to achieve our goals.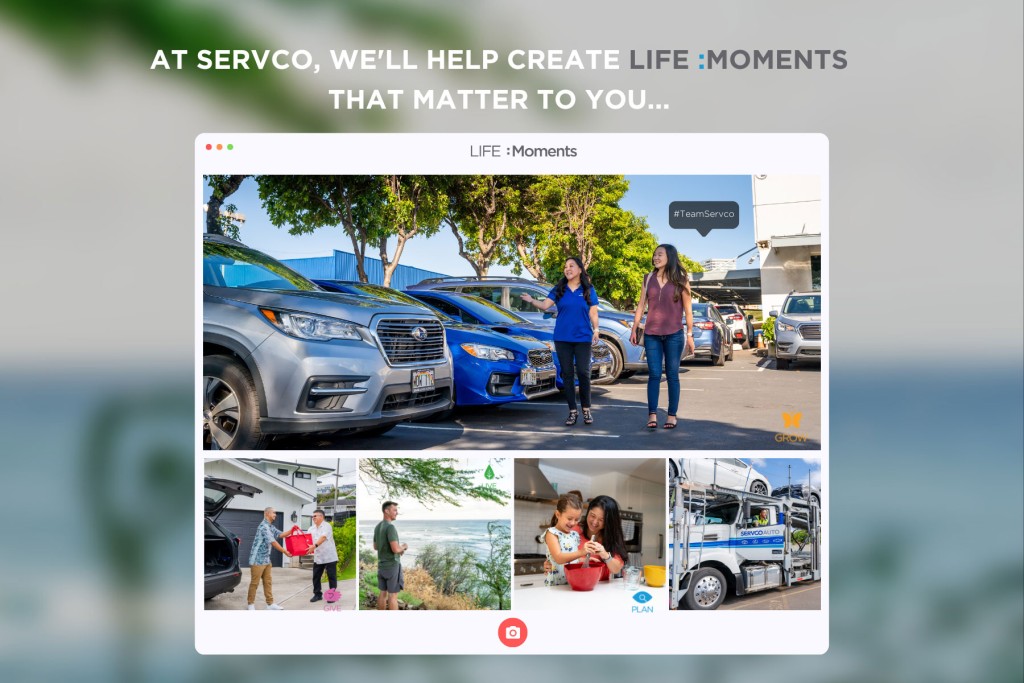 For over 100 years, service has been at the heart of what we do. While our daily commitment to service focuses on our customers and community, it really starts with taking care of our team members.
Servco team members not only enjoy a fulfilling career, but they also receive ongoing support in each of the following Life Moment areas:
Give – Opportunities for giving that Servco provides include annual school supply drives, scholarship opportunities for students and families, and Team Serve (our employee-led community service group).
Plan – Our offerings that help you focus on your long-term goals include life and long-term care insurance, financial planning services, employee discounts, profit sharing, and a well-being credit.
Grow – Our Employee Education Assistance Program provides up to $7,500 per calendar year for tuition and other expenses. We also offer professional training workshops and development conferences, so that you're equipped with the latest information and skills.
Live – We focus on creating an environment that emphasizes all-around well-being. In addition to health and dental insurance, we offer discounts on gym membership, flu shots, and a wellness center available to all of our team members.
Join the team that's been recognized as one of Hawaii's Best Places to Work for 18 years in a row. Visit servco.com/careers for more information.