L&L Brings Hawaii to the World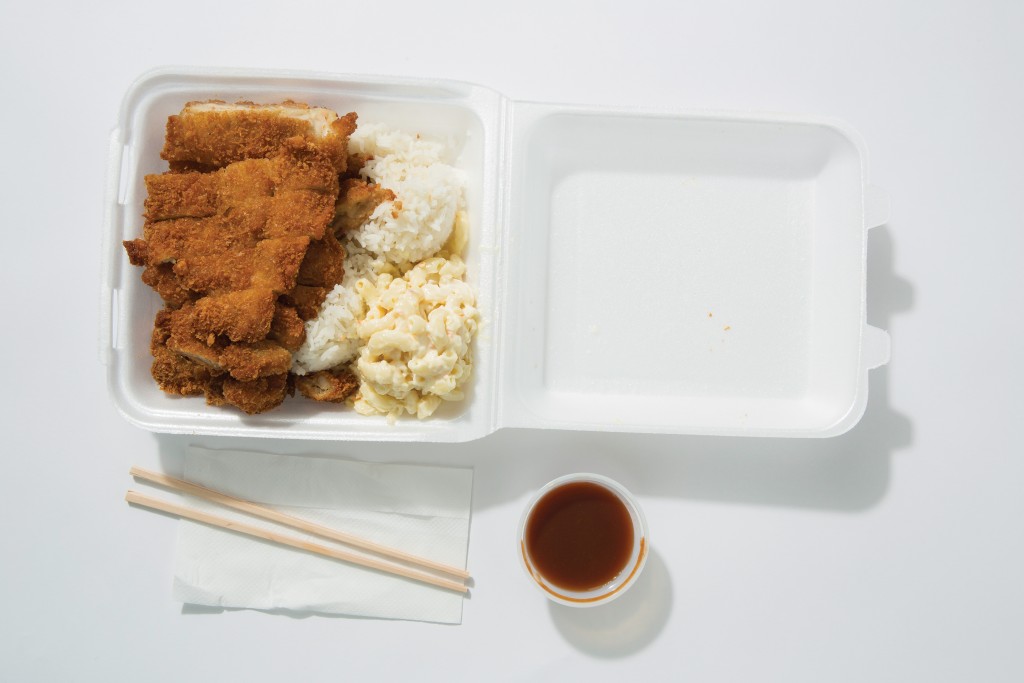 BEFORE BECOMING A global franchise operation, L&L began in the 1950s as a modest business called L&L Dairy, owned by father and son Robert Lee and Robert Lee Jr. That restaurant, now called L&L Drive-Inn, still stands at 1711 Liliha St. in Kalihi, but today it is one of 190, thanks to L&L president and CEO Eddie Flores Jr. and his team.
In 1976, Flores bought it for his mother, Margaret Flores, who was working as a cashier and dishwasher at Patty's Kitchen at Ala Moana Center.
"I gave her the keys and said, 'It's yours, you own it.' " Flores wasn't involved much until he left a successful real estate career in 1989. He and partner Johnson Kam formed L&L Franchise Inc. and, by 1993, had expanded L&L from four to about 40 franchise restaurants – despite a Hawaii economy crippled by the bursting of the Japanese bubble.
"We found that if you have a mom and pop running a restaurant, your success rate is almost quadruple."

— Eddie Flores Jr.
L&L has kept growing steadily and 2015 has been another busy year: The company is on track to open 10 franchises this year in California, Texas, the Midwest, along the East Coast, in Malaysia and the Philippines.
What's the recipe for success? Flores will tell you he doesn't know what his customers' demographics are, and his research involves scouting a location more than reading an analytical report. "I just jumped into the restaurant business. I didn't know how to do it. I just did it and now I think I'm an expert," he laughs.
L&L's tasty yet inexpensive plate lunches with big portions are, of course, crucial to the success, but so are Flores' entrepreneurial spirit and his experience as an immigrant, which motivates him to help others attain the American dream.
He took risks, experimenting with new menu items such as ramen burgers and garlic shrimp, and supporting immigrants as franchisees. "We target them because, working any place else, they make minimum wage. Here they can own a restaurant and make a lot of money," he says.
Working with immigrants means there are language barriers and cultural differences, he says, but there are seldom few people who work as hard. "We found out if you have a mom and pop running a restaurant, your success rate almost is quadruple … because you've got the whole family running it."
In return, Flores and his company work hard to support them. "We're working for franchisees so we make sure to take good care of them," he says.
His daughter, Elisia Flores, who became CFO in July 2014, says, "The main goal for each franchisee is to be successful, not for us to be successful. If they're having difficulty, we help them. If they want to change the menu, we let them." That's why you might see bi bim bap on a menu in Korea and adobo in the Philippines.
L&L Drive-Inns are ubiquitous in Hawaii, but it's also hard to travel anywhere from New York to China these days without passing an L&L Hawaiian Barbecue – the name that is used elsewhere. Wherever the location, the restaurants are popular gathering places for travelling locals, Hawaii expats and everyone else who loves Hawaii.
"In San Antonio, Texas, when we first opened up, you had to wait an hour for your fast food," Flores remembers. "What happened when they received the food was they clapped and said, 'Yeah Aloha!' Can you believe it? The line was wrapped around the building, but they rejoiced!"