Local Artists Shine in Fall Exhibitions at the Honolulu Museum of Art
Two dynamic new exhibitions featuring work from Hawai'i based artists open this month at HoMA.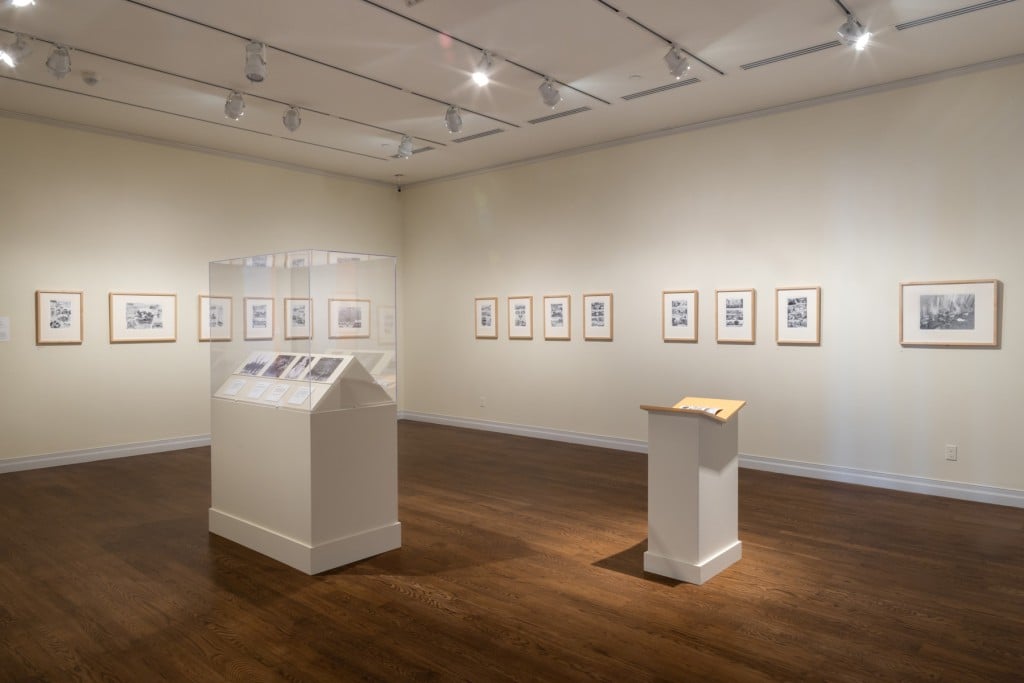 These exhibitions spotlight local artistic voices, offering visitors unique perspectives on cultural history and the transformative potential of natural materials.
The exhibition Navigating a Minefield: A Manga Depiction of Japanese Americans in the Second World War features genga (original, hand-drawn sketches) from the manga "Journey of Heroes: The Story of the 100th Infantry Battalion and the 442nd Regimental Combat Team" (2012), written by local author Stacey Hayashi and drawn by local comic artist Damon Wong. The exhibition explores the internationalization of manga and its connection to Japan's cultural diaspora, paying tribute to the many Japanese Americans who were unjustly incarcerated during World War II.
The manga was originally created in preparation for Hayashi's live-action film "Go for Broke: An Origin Story" (2017). Hayashi partnered with Wong to draw key scenes from the script, which evolved into a complete graphic novel. As a way to communicate the difficult subject of war to a multi-generational audience, the pair chose to reimagine the characters as chibi (cute figures) with endearing, childish features.
"Manga's ubiquity provides a platform to tell complex and often untold stories," said Stephen Salel, curator of Japanese art at HoMA.
Navigating a Minefield is on view through March 5, 2023.
The exhibition Moemoeā features the work of Native Hawaiian artist Noah Harders, who creates wearable art made of found organic and manmade materials, such as flowers, molted crustacean shells, fishbones, and beach glass. Moemoeā, which means "to dream," or "fantasy," is his debut museum exhibition, and like the title suggests, Harders's work draws inspiration from his love of nature, reimagined and transformed through fantasy.
The artist has recently garnered acclaim as an emerging artist with provocative photographic self-portraits in which he dons his unique masks and headdresses. Each one shot in his home studio, the photographs draw viewers into his interior world of surrealist fantasy.
"Noah's unique creations explore the beauty and possibilities of the often overlooked parts of nature through his use of found and discarded materials," said Aaron Padilla, curator of Moemoeā. "His work gives us permission to see the world—and ourselves—in new and different ways."
The exhibition will be on view through July 27, 2023.
For more information about both exhibitions, visit honolulumuseum.org.


The Honolulu Museum of Art
honolulumuseum.org
808-532-8700