Ways to Manage Your Millennials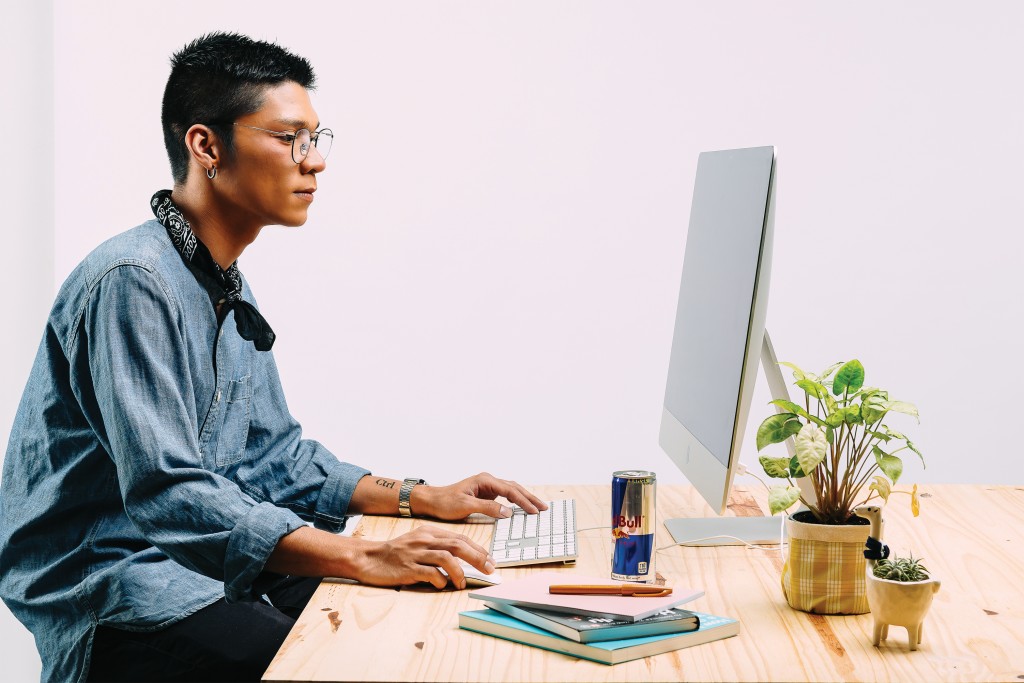 Boomers, Gen Xers and Millennials
come from the same planet, but they seem to live in different worlds. Here are nine ways that older managers can lead, inspire and, yes, learn from their younger employees.
[ Plus ] Tips on How Millennials Can Manage Their Baby Boomer and Generation X Bosses
1.
Stop bitching and moaning and acknowledge reality.
Millennials already comprise the largest share of the American workforce and will soon take over as the next leaders, so it's important that managers figure them out, says Cynthia Hermosura, first VP and regional manager of American Savings Bank. With that in mind, ASB held a pair of leadership workshops in 2017 on how to manage Millennials, who make up 46 percent of the bank's staff.
"We said we really need to learn more about them," she says. "We used to be the big group, the Baby Boomers, and we're now in the minority. So it became important that we understood what made them tick, what drives them, all that kind of stuff, because that's what we want to encourage. If we don't know, if we don't understand, then we're not going to be able to do well."
2.
Don't believe everything that you hear about Millennials.
When talking about this group of people, it's important to not generalize. Not all Millennials are the same, and many resist the generational label because of the negative stereotypes: that Millennials are lazy, spoiled, impatient, and lack employer loyalty and a strong work ethic.
Managers cited in this story say these stereotypes are wrong – and dangerous. Rhonda Jones, business development and operations manager at the YWCA Oahu, reckons such negative stereotypes arise from a perception that Millennials are not embracing the traditional values and ideals held by Baby Boomer and Generation X leaders.
Sonia Ghumman, a Millennial and an associate professor of management at UH's Shidler College of Business who researches organizational behavior, says most of the common stories and stereotypes about Millennials come from anecdotal experiences, not facts established by empirical research.
"Maybe Boomers back when they were this age were also similar, and people older than them from previous generations probably had the same gripes against them, so I think most of it is just some sort of age difference," she says. "And truth is we just don't have studies that are so well established that have compared Boomers when they were a young age to Boomers now. So this might be an artifact of just being old versus young."
She thinks the perception that Millennials are different and more challenging to manage results from people trying to explain problems within an organization. Instead of boxing Millennials into a category and blaming them, companies should focus on how the obstacles apply to the whole organization, she says.
3.
Emphasize communication to overcome stereotypes.
"I know that maybe Gen Xers or even Baby Boomers will think of Millennials as like from a different planet or something, but it's totally not like that," says Jennifer Oyer, chief development officer for the Salvation Army's Hawaiian and Pacific Islands Division. She identifies as a Millennial, though she was born on the cusp of the Millennial and X generations.
Like other people from other generations, Millennials want clear communication, says Millennial Adele Balderston, web project manager and content coordinator at the Honolulu Museum of Art: "I just need a clear understanding of expectations, deliverables, positive feedback. That actually does keep me motivated."
Jones, a Millennial manager who oversees a YWCA team that includes other Millennials, holds weekly staff meetings. That allows her to provide counseling and feedback on each person's work performance. She says communication between managers and their subordinates should be open and she encourages discussions about how the organization can help employees do their jobs better, as well as conversations about home life to ensure everything is OK there.
MinMaw Santayana, branch manager of American Savings Bank's Pearl City branch, says Millennials like herself become engaged and are inspired by managers who approach them as coaches, not just as bosses.
4.
Understand that Millennials may work differently than other generations.
Balderston says this is an area that managers tend to get wrong. Millennials typically don't need to be at their desks to be productive, nor do they need or want to be confined to the 9-to-5 workday.
For Millennials, working hard does not necessarily mean working long hours, says Linda Kawamura, human resources manager for Oceanit. "Versus the Boomers tend to be 'If you're not at your desks 10 hours a day, you're not working hard.' … So they might say, 'Where is Sarah today?' 'Well, Sarah's actually working remotely today but that's because it's more productive for her.' "
EF International Language Center Honolulu school director Ninh Nguyen says managers should avoid micromanaging their employees and instead trust they'll get the job done. That means encouraging staff to do their work on their own but also providing them with support when needed.
Oyer advises that managers understand how Millennials like to work, empower them to do their work and make sure expectations are set: "Let them know that 'I hired you for a reason, because you have this amazing talent, and it's for the good of the organization. As long as you get your work done, I'm not going to complain about you not being in the office.' "
5.
Recognize that quality of life is a big piece of the puzzle.
To attract, motivate and retain Millennials, quality of life needs to be at the center of the relationship, says Ken Gilbert, senior consultant and partner of Business Consulting Resources. Each organization has to figure out what works best for its employees, and that could mean offering things like flexible schedules, time off for hiking or workplace wellness, and having a health-conscious office.
The desire for a work-life balance is not exclusive to Millennials, adds Cheryl Crozier Garcia, a professor of human resource management at Hawaii Pacific University, but such conversations happen more today than in the past, and Millennials take advantage of it.
Many Baby Boomers focused on profitability and what was in the best interest of the business's growth and success, Gilbert says. Many Millennials, on the other hand, say, " 'First and foremost is my quality of life, and if you don't understand that I put my quality of life first, and you're going to try and convince me that I should put the success of the business first, then you don't understand who I am. And you also don't understand what my priorities are. And you also don't understand what motivates me.' "
He says this difference in ideals stems from lessons Millennials learned while watching their parents, who came home from work without any energy to engage with their families. "The kids grow up and they say 'That's not going to be me.' "
Millennials have the right idea, Gilbert adds, because they're working smarter – and businesses can learn from them. "You're having and wanting and looking for ways and are capable of finding ways to get as much or more done in a less intense amount of time and be even more productive and still have a quality of life," he says.
"I have so many of my contemporaries that say, 'These kids, man, they just don't know what hard work is. They come in at 9 and they leave at 4 on the dot and they're gone. And I never see them on the weekends. And they always go to lunch, and they take every vacation day. They don't know. They'll never get ahead.' … Everybody says this, and they're wrong."