Mary Ann Barnes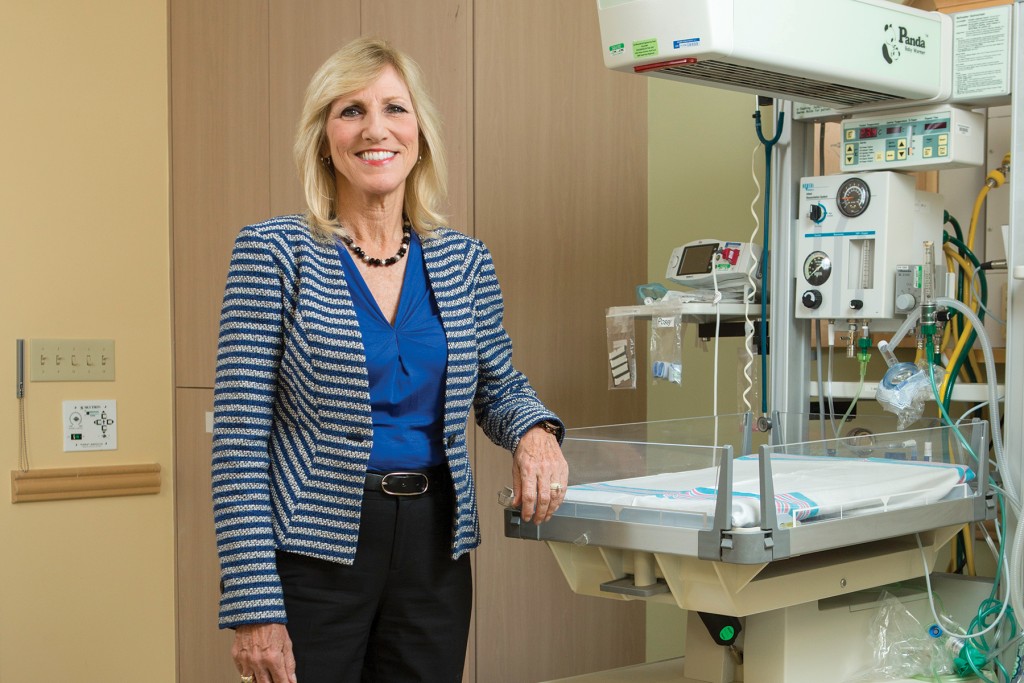 Since April, Barnes has led Kaiser in Hawaii, which has 231,000 member clients, a hospital in Moanalua, 22 clinics and 4,400 employees, including 500 doctors. Barnes started her health-care career 40 years ago as an intensive- care-unit nurse. "It's easy for me to make decisions as a health-care leader, because my mission is doing what's best for the patient. I feel I got that core as an RN."
What is Kaiser doing to save money and keep health-insurance premiums down?
We try to save money at every level. For example, staff members understand the budget at their department level, and they generate ideas to save money. In pediatrics, they helped standardize the gowns patients were wearing. That simple change saves a couple of thousand dollars a year.
We went to the room-service concept and have a chef, so we can make meals on demand – what the patients would like to eat. It has improved patient satisfaction, is more nutritious and has significantly decreased wastage. We had an annual savings of $400,000 in the 2012-13 year. And this has also decreased some of the malnutrition that surveys show can occur among long-term patients. We've even had Neighbor Island patients say they want to stay longer!
In terms of drug costs, we've saved around $5 million by moving, where possible, from brand-name medications to generics. Our golden rule is we make sure the name-brand and generic drugs are similar, based on evidence.
What about new technology and safety metrics?
We're "A" rated for patient safety among 1,500 hospitals evaluated nationally by the Leapfrog Group, a national organization that assigns a letter grade for safety. Hawaii has been able to continue that for several years, ever since Leapfrog has been in place. The hospital has to comply with very stringent criteria and Leapfrog changes the rules every year, adding new dimensions or raising the bar. Kaiser Permanente nationally is also Medicare 5-Star, the only health-care organization with that rating through the Centers for Medicare and Medicaid. We can offer Medicare insurance to new clients year-round, whereas other health plans can only accept new clients during open enrollment. Plus, the National Committee on Quality Assurance rated Kaiser Hawaii's health plan as the highest in the state.
What are recent innovations at Kaiser?
You can email your physician for anything you like or just to have a conversation, and our physicians are good at emailing back within 24 hours. Also, you can make a primary-care appointment online. Starting last month, you can take a "medical selfie." If you have a skin lesion, bump or cut, take a picture, download it and send it so your doctor can allay your fears or tell you to get in right away.
Something similar started recently: telederm technology. It started on Maui, went to the Big Island and was implemented statewide starting Nov. 1. If you go into a primary-care doctor's office and you have a rash or other skin lesion, instead of waiting for a specialist, the primary-care physician takes a picture that goes immediately to a dermatologist, who immediately triages it. The photo may indicate a skin condition that needs immediate attention. The system decreases waits and gives greater access to the right care.
Additionally, members can go online and select an appointment. You don't have to call. And your lab results and prescription refills are online. Statewide in 2013, over 600,000 lab results were viewed online by members, 208,000 prescriptions were refilled, 176,000 emails from members were sent, and there were 167,000 mobile views.
How is Kaiser Hawaii responding to Ebola cases on the Mainland?
We're all working very closely with the state Department of Health, the state hospital association and, nationally, Kaiser is working with the Centers for Disease Control and Prevention and the new Ebola health czar. The community hospitals are all bonded together on what's right for the citizens of our state. All facilities are working on their preparedness. In line with that, we had our second Ebola drill Oct. 30. We practice recognizing it if someone with Ebola walks through the door at any clinic, and planning how to quickly get them to the right level of care.
The involved staff and physicians – even our ambulance – are doing all the designated training and we feel we're very prepared. We looked at how fast it was recognized, how we got the ambulance, how we transported and the way we would transport the patient to a specific unit. It actually went right down to the levels of housekeeping, how the elevator was cleaned, how protective gear was put on and taken off. It's not about speed, but about the systems. The most important thing is recognition and making the right triage to the next level. We have signs on our doors for patients to "Please report if you have been to Africa." We're saying, "Tell us," but we're also asking as well.
What are your biggest concerns about community health?
The financial perils of the state hospital system. The new governor must deal with that. We've made it known that we're interested in a partnership and we're exploring with Maui Memorial whether we can have a relationship. We have over 52,000 members on Maui, so that hospital is very important to our delivery system, and we're very interested in helping support that hospital. But our interest goes beyond our members to the entire Maui community. The hospital is an important community asset and we want to be part of the solution.
This interview has been edited for conciseness and clarity.