20 for the Next 20: Matthew C. Shannon, Lung Rose Voss Wagnild
The partner at Lung Rose Voss Wagnild serves on the boards of Re-use Hawai'i and the U.S. Green Building Council Hawaii, which aim to make Hawai'i a more sustainable place to live and work.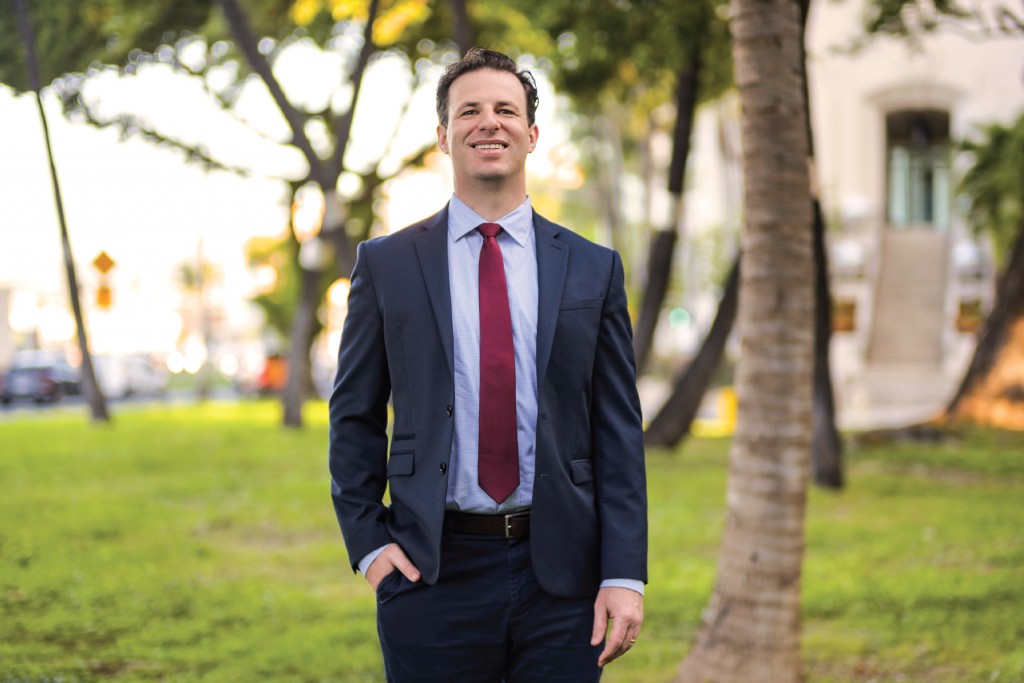 Matthew C. Shannon
Partner, Lung Rose Voss Wagnild
Matthew C. Shannon, 39, was hired by Lung Rose Voss Wagnild in 2008 after graduating from UH's Richardson School of Law. After seven years in the competitive fields of real estate, construction and complex commercial litigation, he became one of the firm's youngest partners.
"Beyond just winning cases, Matt solves his clients' problems with persistence, professionalism and long-term vision," says mentor and partner Bruce Voss. "As a lawyer and leader, Matt understands that strong advocacy must be balanced with good judgment and good humor. Matt has used those same skills mentoring young associates in our law firm, building the next generation of high-character leaders for our community."
Shannon grew up in the Los Angeles suburb of Agoura Hills and earned an undergraduate degree in history from the University of California at San Diego. However, he says he's always felt at home in Hawai'i.
"I've certainly felt no reason to move back to California. I really like Hawai'i, and I like the legal community here," Shannon says.
Shannon's initial skill as a litigator was forged during the real estate-rooted recession of 2008-2009. He says experience gained during that economic crisis helped him and the firm steer through the pandemic.
"Our firm wants to come out of this Covid crisis stronger and better than we were going in. And I think we're positioned to do that. I think part of that is not taking our foot off the gas," he says.
He's grateful for the opportunities he's been given and feels an inherent responsibility "as an older Millennial" to help others build and shape the communities they serve. As a member of the firm's long-range planning committee, Shannon helps to hire and mentor the next generation of associates.
Shannon's community service includes board positions at Re-use Hawai'i and the U.S. Green Building Council Hawaii. Their shared goals include making Hawai'i a more sustainable place to live and work by reducing waste and using environmentally responsible building practices.
"Those types of values are a part of the business," says Shannon, noting that sustainability is now "inextricably linked" with building strong and enduring structures, businesses and economies.
"It's part of a new vernacular that people need to deal with. And it's part of the new best practices for businesses," he says, adding, "So, I think it's part of being a good lawyer for the next 20 years."