If You Had a Mortgaged Home Destroyed on Maui, Any Relief on Payments May Be Just Temporary
Here are the options for people who can't live in their homes anymore, but still owe money on the mortgage.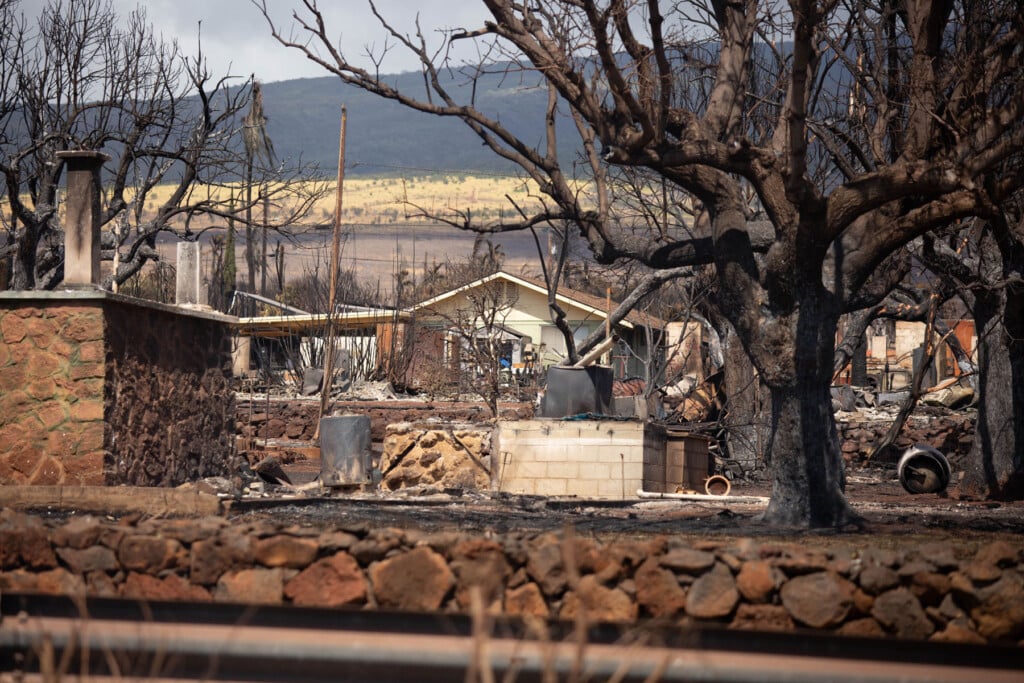 Maui homeowners who lost their homes to the deadly wildfires have to find new places to live, along with replacing important documents and belongings. And while those who have mortgages may not have to make monthly payments for now on homes that are uninhabitable, that relief is often temporary.
The U.S. Department of Housing and Urban Development says mortgage servicers are authorized to offer forbearance plans – which suspend mortgage payments – for up to 90 days for single-family homes affected by the fires. Some other payments for home loans, such as home equity lines of credit, or HELOCs, may also be eligible for temporary relief.
Homeowners who lost homes to the fires in Lahaina or Kula can also reduce or suspend mortgage payments for up to 12 months by working with their lenders or mortgage servicers on forbearance plans. That gives them time to be paid on any insurance claims and to secure other income if they lost their jobs. And it's a chance for them to simply figure out what's next.
Forbearance is when a lender allows a homeowner to pay a lower payment or pause payments altogether during a time of hardship or disaster. But interest may still accrue during the forbearance period, and those missed payments are not forgiven – the borrower will have to make up any lost payments and interest at some point during the life of the loan.
So while the people who lost homes on Maui may not have to pay their mortgage payments  now, they will have to make up those payments down the line to avoid losing their properties to foreclosure. The current 90-day moratorium on foreclosures began Aug. 10 and expires in early November.
The state issued guidelines for homeowners to figure out which programs their loans fall under. While the numbers for Lahaina and Kula aren't currently available, the state says Fannie Mae services the most mortgages on Maui, followed by Freddie Mac. Borrowers can also look up who owns their mortgages using the Mortgage Electronic Registration Systems.
Freddie Mac says borrowers have a handful of options:
They can make lump-sum payments if their loans are owned by Freddie Mac, once they are back on their feet.
They can make extra payments to their regular mortgage payments each month under a payment plan.
Once homeowners can start making regular mortgage payments, they may be able to defer the missed payments to the end of the loan term without interest or penalty, so it can be paid out when the homes are sold or the mortgages paid off.
They may also negotiate loan modifications if they can't afford the same monthly amounts they paid before the fires.
Local lenders, including the state's largest banks – Bank of Hawaiʻi, American Savings Bank, First Hawaiian Bank and Central Pacific Bank – are also working individually with borrowers.
Bank of Hawaiʻi asks customers to call first to find out what kinds of assistance are available.
American Savings Bank asks borrowers to complete a hardship form before talking to them about mortgage relief.
First Hawaiian Bank also has a hardship form for customers with mortgages or other types of loans.
Central Pacific Bank has three-month principal and interest payment deferrals available. Email lossmitinquiry@dmicorp.com for more information.