Mele Kalikimaka Ornaments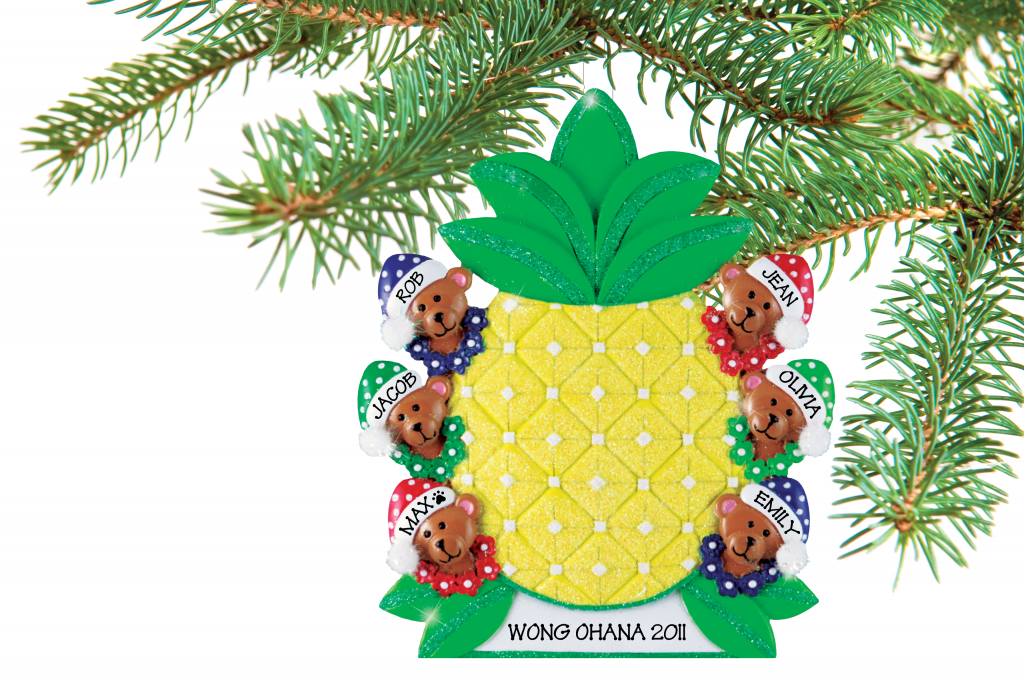 Need a unique Hawaii Christmas ornament, such as a grass-skirt wearing Santa surfing? Then visit Santa's Pen, a local company that specializes in personalized keepsakes.
Family ornaments that include everyone's names and celebrate an occasion are popular, says Karen Sotomura, president of the parent company, Joseph K. & Co. Items range from $8 to $30, and each store is staffed by a calligrapher who personalizes ornaments for free.
Sotomura founded the company in 1985, designing Hawaii Christmas ornaments as souvenirs for tourists. The company expanded nationally through an owner-operator cart and kiosk program called Santa's Pen. Products were sold locally at Liberty House, but, when the chain was taken over by Macy's, the company opened its own locations.
Year-round locations are at the International Marketplace and Outrigger Reef on the Beach in Waikiki and the Dole Pineapple Plantation in Wahiawa. The company will open holiday locations at Ward Warehouse, the Navy Exchange and Pearlridge Center.
The items also can be ordered online. Sotomura says her products are not sold to wholesalers, so these ornaments will not be found at other stores.