Michael Stollar, President and CEO, Hawaii Medical Service Association (HMSA)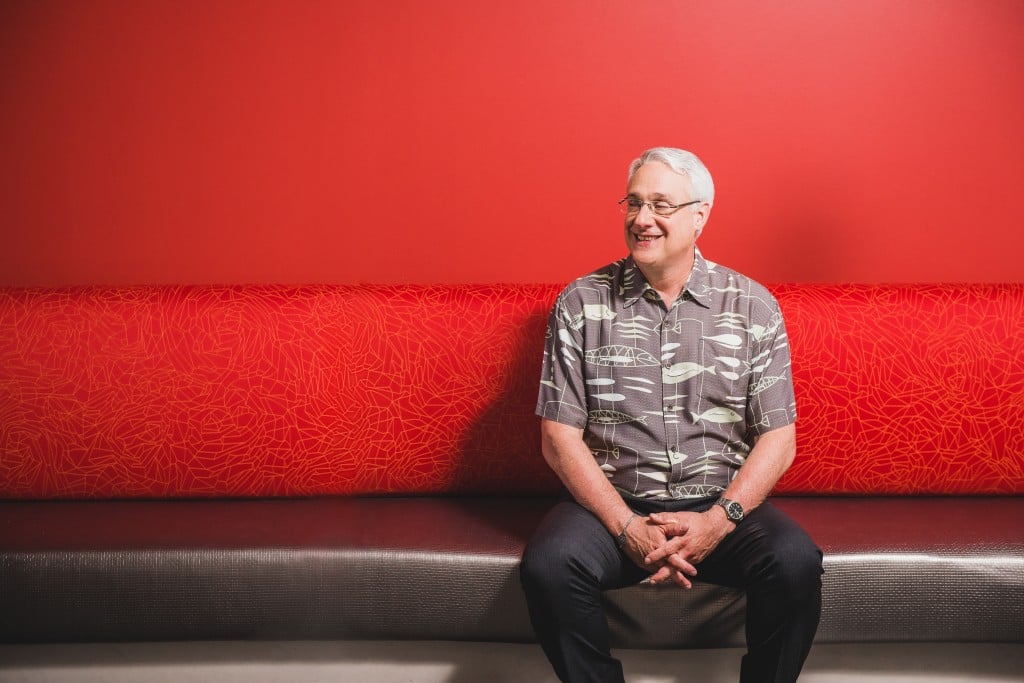 Taking bold steps
with a can-do, collaborative attitude is at the heart of Stollar's mindset, resulting in a transformative payment model for doctors and innovative ways to connect with young consumers. The goal: reining in health care costs and fostering healthier communities.
Q: You have been at HMSA for more than 30 years. How did it feel when you took the reins in January?
Stollar: You definitely feel a different level of responsibility and weight. You realize you now have everything. Fortunately, I had a good mentor in Michael Gold and a yearlong transition. But even then, the day it happens you feel different.
Q: What legacy do you want to leave?
Stollar: Advancing care and trying to build a community system of health remains our focus. If I can bring anything new to the table it is making sure that we have the people, process and technology ready to execute, that we have an engaged workforce, that we have the technology that allows us to service our members as best we can and make things convenient.
Q: With all of the regulatory uncertainty in health care, what are you watching closely?
Stollar: The uncertainty of the national Affordable Care Act and the stability of the marketplace. There is less of an impact in Hawai'i because of our Prepaid Health Care Act and because we have such wide and broad coverage. But you just never know what is going to come out of Washington today and how that impacts the stability of everything.
Q: Over the past three decades, health insurance premiums have doubled every 10 years, outpacing traditional inflation rates of 2-3 percent. How do we stem this trend?
Stollar: In the short term, it has to do with how we work with our providers and our health systems to make sure dollars are spent wisely and on the right things – not just paying for volume of services.
Premiums are a reflection of the underlying cost of care. So costs are going up a lot because our population is aging. Or the price of pharmaceuticals is rising – sometimes outrageously and sometimes because of a miracle cure. As a society we have to decide: What do we do about cures that cost $800,000 a person? And then you get to chronic diseases that are based on lifestyle, like diabetes and hypertension.
We also believe there has to be a long-term solution that improves the health of the residents of the state. That's why we invest in things like our Blue Zones community. The more we can do to make the community healthy, the better.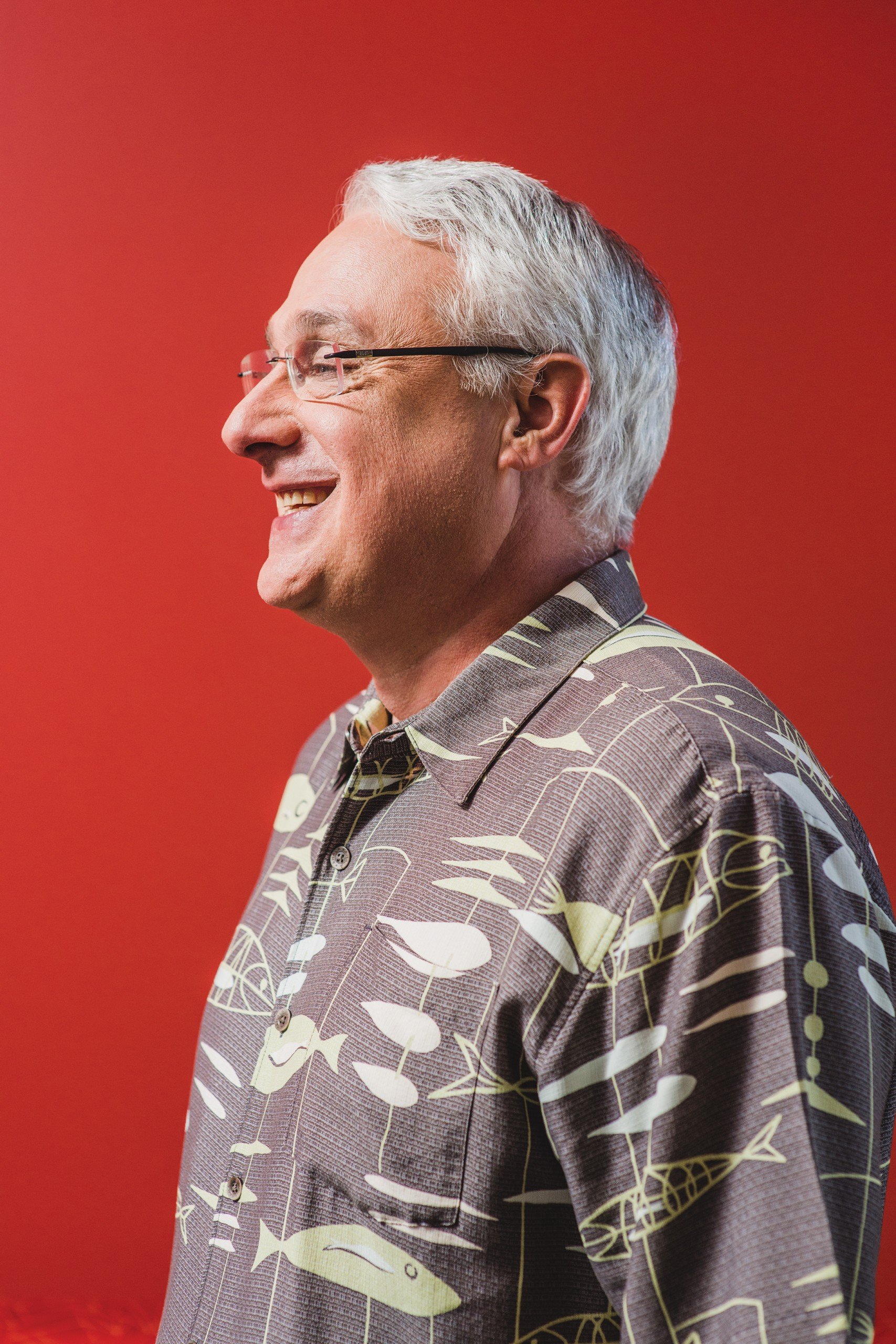 Q: Jeff Bezos and Warren Buffett have joined forces to address the cost of health care. Are forward-thinking companies key to this complex issue?
Stollar: They will bring some interesting ideas and that's good for the marketplace. But I think they will face many of the challenges that everyone is facing – the aging of America, the rising cost of pharmaceuticals, etc. Some things businesses won't be able to solve.
They may disrupt certain areas. But when you need surgery to fix a broken leg, there is not much they are going to do, apart from trying to negotiate better prices.
They, of course, have expertise in certain digital areas, so digital engagement, especially of the younger generation, may be a way to drive health. Everybody lives on their phone. We have to figure out how to reach people in meaningful engagement through the phone.
It can open possibilities, like cost-effective visits for certain things through video chat. Older people may not be comfortable with this, but Millennials and the younger generations are. We will start to see solutions that engage the individual consumer to stay healthy.
That's why we have a partnership with a company called Sharecare, which enables consumers to track their health and to get relevant content. We will continue to add functionality to engage people more.
Q: Sharecare provides a mobile app that offers things like a "RealAge Test," and lets users track their stress and provides personalized health recommendations. How is participation in Sharecare?
Stollar: It wasn't as fast or as high as we were anticipating. We are spending a lot of time trying to understand and improve it. It is all about having a learning-and-growth attitude. So we are learning where we are strong and looking at what wasn't attractive.
Q: Are you investing more in digital technology?
Stollar: We need to address where the market is going. We have to meet youth where they are because if we don't then we lose them. So we do a lot of work to find out what they are interested in and how that relates to health care.
They are not always interested in a rich health care benefit plan. They may want a gym membership or a discount on healthy food options. We have to modify how we engage with them and adjust our products so they engage and stay healthy.
Q: In 2016, HMSA transformed its system by discontinuing to reimburse primary care doctors based on the number of patient visits. Instead, doctors now receive a lump sum based on overall prior payment activity. Are you seeing the transformation you were hoping for?
Stollar: We just got insight into a study from the Wharton School of Business. The initial results were quite good.
Patient satisfaction is going up, which we believe is a result of doctors being able to spend more time with them because, under this new model, they don't have to see 50 patients a day.
We have seen increases in physician panels (the total number of patients in a doctor's roster). In Hawai'i, the panels are relatively small compared to the rest of the United States. But a single doctor can't just increase his or her panel. It has to be done with the help of a team. So we offer them support and technology and resources to help. The model was more than just about payment. It was about transforming the entire practice.
The quality scores went up. We saw costs come down, even though we are putting more money into primary care docs and their payments.
Q: Were there unintended consequences?
Stollar: We did this payment transformation program in a very different way than almost any program in the past. We engaged with the doctors as far back as 2014. They helped develop this whole model.
Every step of the way, we would develop a paper or conceptual data model or a conceptual financial model. They were involved setting the measures and there was constant feedback, whereas before we may have just gone ahead and created a program and said 'hereyou go.'
We had the small group in 2016 pilot it and they provided feedback, saying: 'This doesn't work, fix this, here are the challenges.' And we changed dozens of things. Then we went live across the whole state and we learned even more things. We continue till today, having advisory meetings to get more feedback. We have to work together with our partners. That's the only way to solve this problem.
Q: What tweaks are you currently undertaking?
Stollar: We are making changes. We are separating the docs into different categories because they practice differently – the family medicine docs, the internists, the pediatricians are different, which means we may have to change some of the data analysis.
We are changing some of the way the mathematics works for payments. We have carved out exceptions because a singular model won't work for every case. So where it makes sense, we have worked to understand what the issues were and made exceptions on a systematic basis.
Q: Have you found a way to deploy the model to specialists?
Stollar: Specialists practice differently, so it was a struggle to come up with something unique. But we have come up with something called bundles, which we are piloting with oncologists, orthopedists and cardiologists. Again, it is all about learning and about modeling and getting feedback.
You bundle up the entire set of services rather than paying up for every little thing separately, basically saying to the docs: 'You are in charge of it now. You know what your global payment is and we are not looking over your shoulder for every last thing. You figure out the best things.'
So there is an opportunity for the docs to do better under this model. There is a way to bring the costs down and then you share the savings.
It is a more coordinated approach because doctors have to consider the entire set of services together and not just send patients here for that and there for that. You have to coordinate a better experience.
This interview was edited for clarity and conciseness.