20 for the Next 20: Miki Moore-Hardisty, ProService Hawaii
This tech and engineering trailblazer returned home to head operations and technology as COO, while supporting 2,500 local businesses.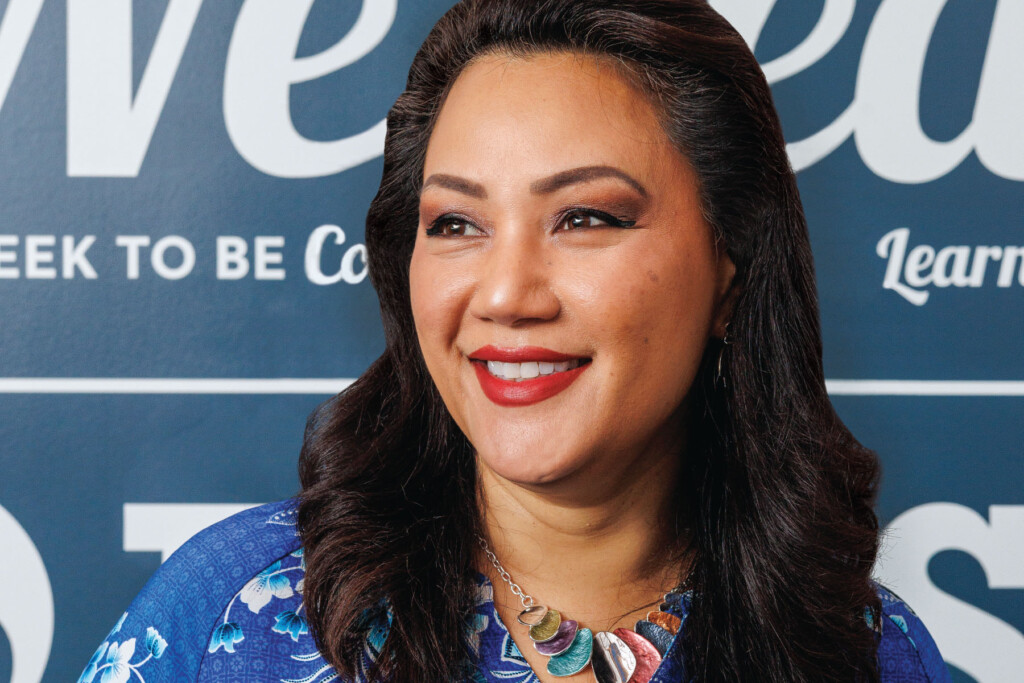 Miki Moore-Hardisty

Chief Operations Officer, ProService Hawaii
It's still rare to find women in senior technology leadership roles. But ever since she was a young girl, Miki Moore-Hardisty has embraced the unconventional.
Raised in Kailua, she attended 'Iolani and Punahou, playing on the 'Iolani boys water polo team back when there was no girls team. At the University of Washington, she was one of only three women in her mechanical engineering cohort. She worked for nearly three years as an engineer at NASA, then went on to design nuclear reactor components for GE.
"I've found it's been about being comfortable with not being the same as everyone else in the room," she says. "Make it work for you. Dive in and learn as much as you can."
Prior to the pandemic, Moore-Hardisty built a career around fast-paced technology and engineering jobs on the mainland, including serving as the chief technology officer for Jack in the Box, based in San Diego. But during the pandemic, she says she felt a strong urge to return home and help her community.
To her delight, she found that in Hawai'i, "the environment is so rich for using technology to help the economy recover." She joined HR services provider ProService Hawaii as CTO in 2020 and was quickly promoted to COO, leading both operations and technology and supporting 2,500 local businesses statewide.
"There is a lot of depth to Miki," says Ben Godsey, president and CEO at ProService Hawaii. "She has a huge range, from technical and leadership skills to her interests in music and culture." She is married to George Hardisty and they have two children.
"I'm a firm believer that technology and product management, as well as infrastructure, can drive us forward," says Moore-Hardisty. With HR, "you make sure people are paid and have benefits and have the right support system when they are working," she explains. Technology tools such as algorithms with prediction models can then "identify patterns in what helps make a business successful. AI – and I think that is an overused term – but AI lets you take in information, learn and apply. It just does that faster."
Godsey adds: "Miki is someone who will seek the truth and then be empathetic and inspiring in engaging people in what she discovers. You find out what needs improving or fixing and then bring everyone with you – that is a great trait in a leader."