Monster Musubi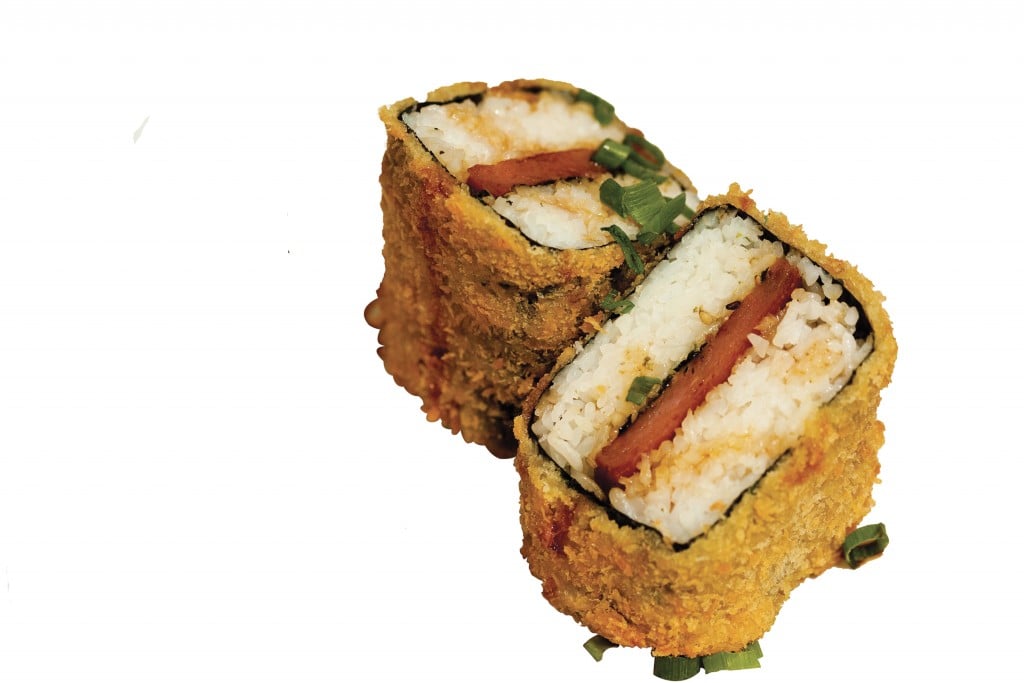 How can something as perfect as a Spam musubi possibly get any better? The answer: batter it, deep-fry it and drizzle it with homemade teriyaki sauce. Chefs at Da Kitchen on Isenberg Street, next to the Saint Louis Alumni Clubhouse, sell nearly 400 of the panko-crusted favorite every week for $4.50 a pop.
"People like it so much that they come back time and time again for it," says restaurant manager Jina Rabago. "We're known for our selection of tasty local and Hawaiian foods, and for giving big portions."
Other popular items include the Hawaiian plate, Korean chicken, kalbi and the humungous katsu moco, made from savory chicken katsu and hamburger steak over fried rice, and topped with onions, mushrooms, eggs and homemade gravy.