More Than A Mere Messenger [Sponsored]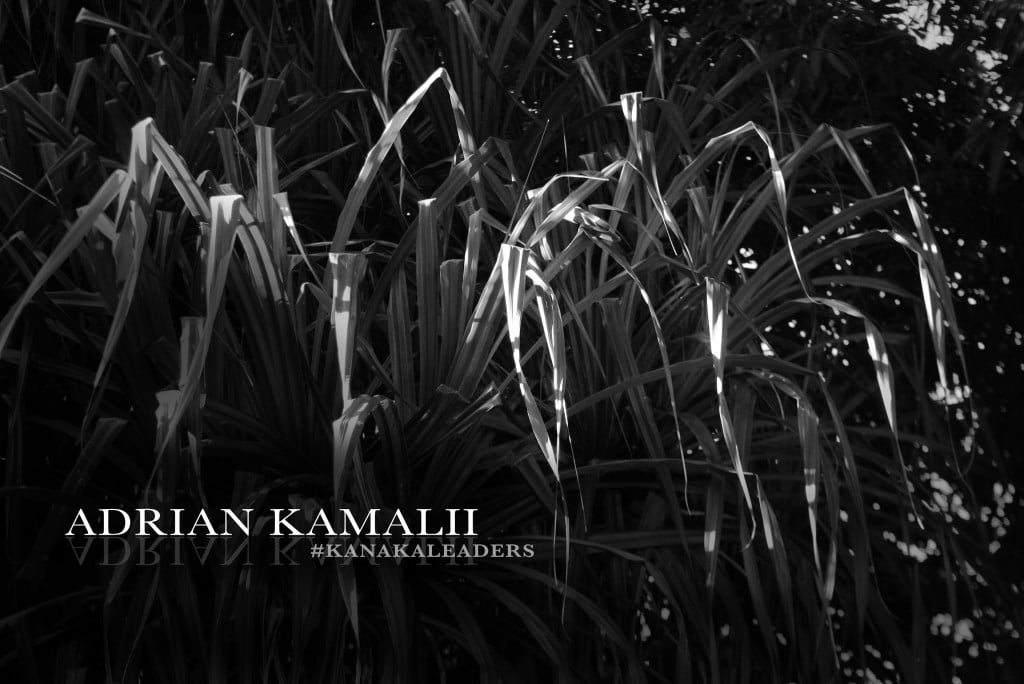 It's an honor for Adrian Kamalii to represent some of his childhood heroes professionally. The 35-year-old entrepreneur is the president of Pae Aina Communications. He is a graduate of the Kamehameha Schools Kapalama and Hawaii Pacific University. As a student, public and government relations was not on his radar until college, but during his formative years Kamalii actively participated in the legislative process by submitting testimony or testifying at hearings. This participation in the government affairs inspired within him a fascination of "the person who stood on the side of a television interview and ended the interview if it wasn't going well." Today, he is that kanaka at press conferences and he doesn't take that kuleana (responsibility) lightly.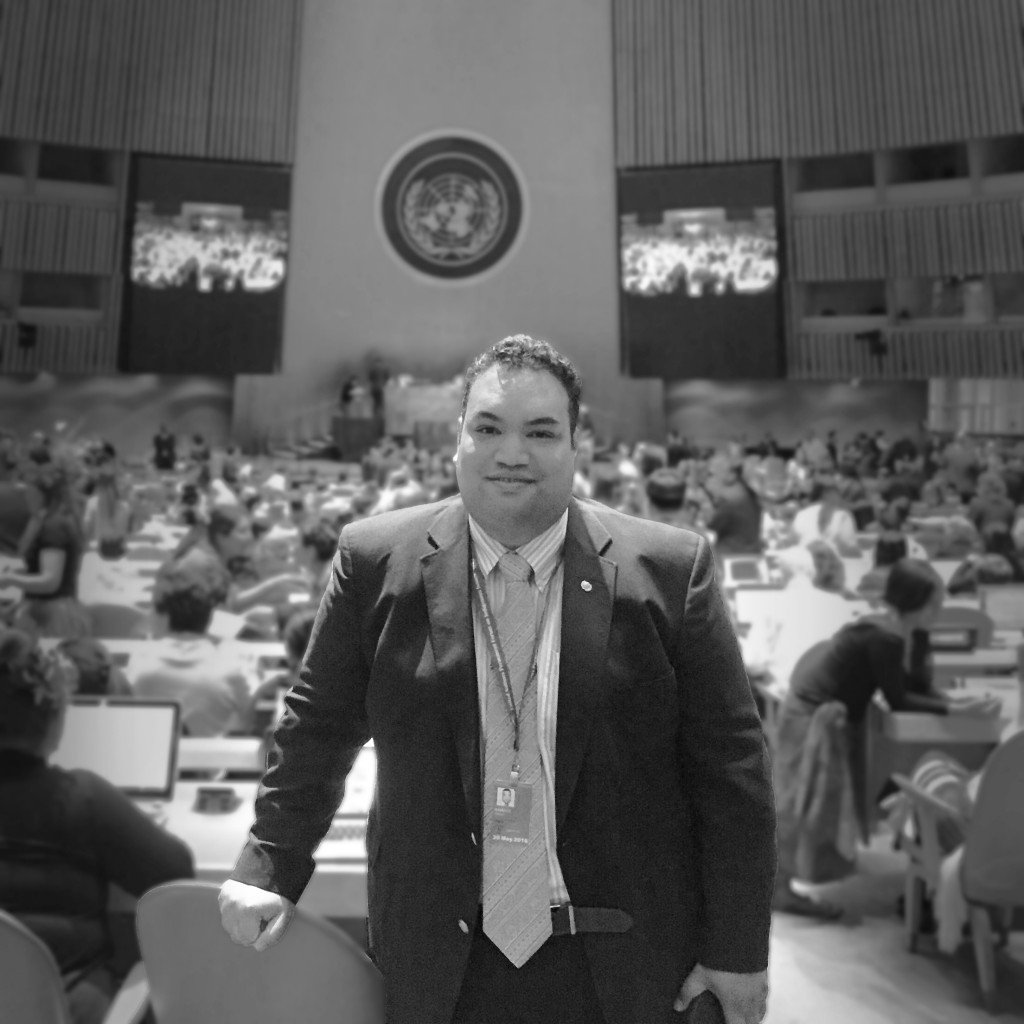 Hawaii Business magazine: What are your professional responsibilities at Pae Aina Communications?
Adrian Kamalii: I get to represent great clients who challenge us with complex communications needs – at times it could simply be a liaison for the media and other times we help to shape the response to critical issues. The key is to understand how the intended audiences will respond or how best to manage the crisis when information does not necessarily have an opportunity to be vetted.
How long have you been working in public and government relations?
Almost 14 years.
Who was the biggest inspiration in your career from a Hawaiian cultural perspective and how did they influence you?
I don't think I have someone from a cultural perspective that has influenced my professional career. However, I believe the events and issues I was exposed to as a child helped to develop my perspective in my career and allowed me to work alongside some of the people I looked up to while growing up. My Mom loved the ocean and I think was heavily influenced by the events of the 70s which at times she had front row seats to bear witness – Kahoolawe, Hokulea, the A.L.O.H.A. Association, etc. My Dad was a surfer. My Mom would tell me that she chose the name "Adrian" because it meant "of the ocean" and my inoa Hawaii (Kamalaniikekai) was from my maternal Tutu meaning "chiefly child at the ocean".
What do you think is the kanaka maoli advantage in P.R.?
The advantages I have in my career are built by my connection to this place. Beyond the professional relationships, the clients I have been able to represent over the years and the issues I have chosen to involve myself in, I am always cognizant of my place in these Islands. I remind myself that I know the name of the canoe that brought my kupuna from Kahiki. I can tell you of the opelu kini that calmed the waters so that canoe could land on the islands their kupuna described for generations. Even though I have genealogy from Europe, China, Puerto Rico, I feel that the consultation I provide to clients in their branding, or legislative issues on which I have advised or connecting people – all of it is grounded in me knowing my connection to and continually learning more about Hawaii.
What is your kuleana and how are you embracing it?
I certainly don't believe I am a leader; I just feel that I have manao to add to certain issues or I may feel passionate about something and feel the need for action. That is everyone's kuleana – we all have a responsibility to speak up and to know what we are talking about. We also have a kuleana to know the impact of our voice and the legacy it leaves. Every kanaka has a kuleana to contribute to our mauli ola. We are an innovative people, creating and perpetuating, we have a responsibility to continue that tradition.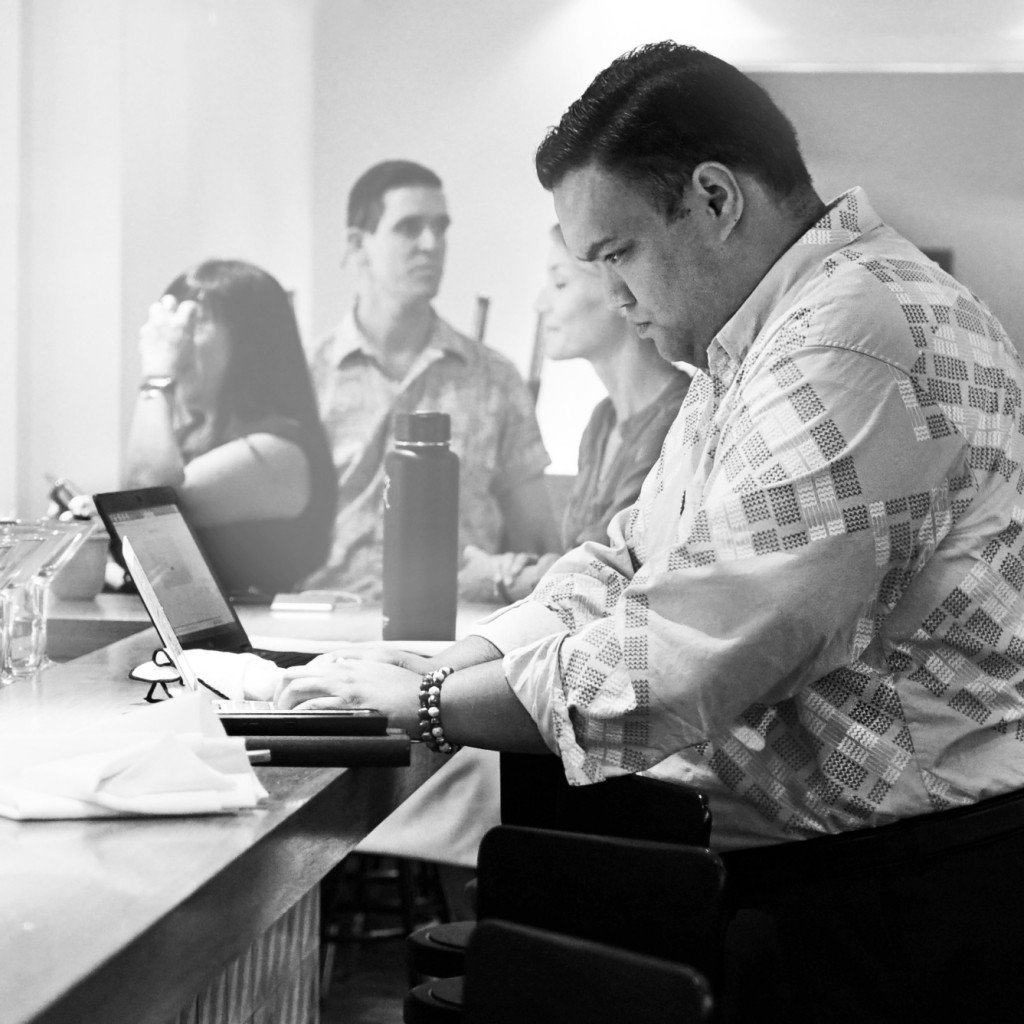 Where would you like to see yourself professionally in 10 years?
I think it happened naturally and I have totally had a ma ka hana ka ike [learn by doing] experience in both the industry and as a business owner. I wanted to find a way to help shape the message of this place, what it means to kanaka and to find a way to have everyone who lives here and has ties to Hawaii to share in that message. I guess I found the convergence of politics, commerce, and various facets of life at the core of communications via public and government relations and I saw a spot for me. In 10 years, I would like to continue advising and consulting clients. I would like to see more kanaka who have a grasp of olelo Hawaii (Hawaiian language) and moomeheu Hawaii (Hawaiian culture) in public and government relations. We have to remove the tokenism of ike Hawaii in our business conversations, in our strategy sessions, in marketing brainstorming. Like our need to normalize olelo Hawaii, we should seek to normalize our kuleana to Hawaii as something that is spoken by everyone who truly cares about Hawaii.
What do you want the future of Hawaiian leadership to look like tomorrow?
At one point in our history, 40,000 of our kupuna were left, laws to ban our language were enacted, titles to land were quieted – even with all of that and more, we are still here. Hawaiian leadership is not exclusive to the leader – na makou ke kuleana – that is a responsibility that belongs to every Hawaiian. Hawaiian leadership looks like every kanaka taking leadership in whatever way fits their ability. He pukoa kani aina – our collective efforts will create a movement and eventually change.
In the 14 years that I have been in this industry and a business owner, I have had great successes in the types of clients I've been able to work with, issues I have consulted and advised and I have had chasm-causing failures and mistakes. Some of the successes I've celebrated, some have gone unnoticed, some of my failures and mistakes I have allayed and some of my larger ones I continue to find possible solutions. I have taken risks as a business owner and some of those risks have been extremely rewarding and some have been absolutely devastating. But there is always an opportunity for course correction – as kanaka we must be cognizant of that fact. How we move forward as a lahui – whether a political sense or as a collective group of people with interconnected genealogies – as practitioners, as kahu malama aina, all of it will be fraught with let downs and advances, it mustn't deter us from wanting a better future to leave to generations who will carry our names.