Editor's Note: Most of My Ideas Aren't Mine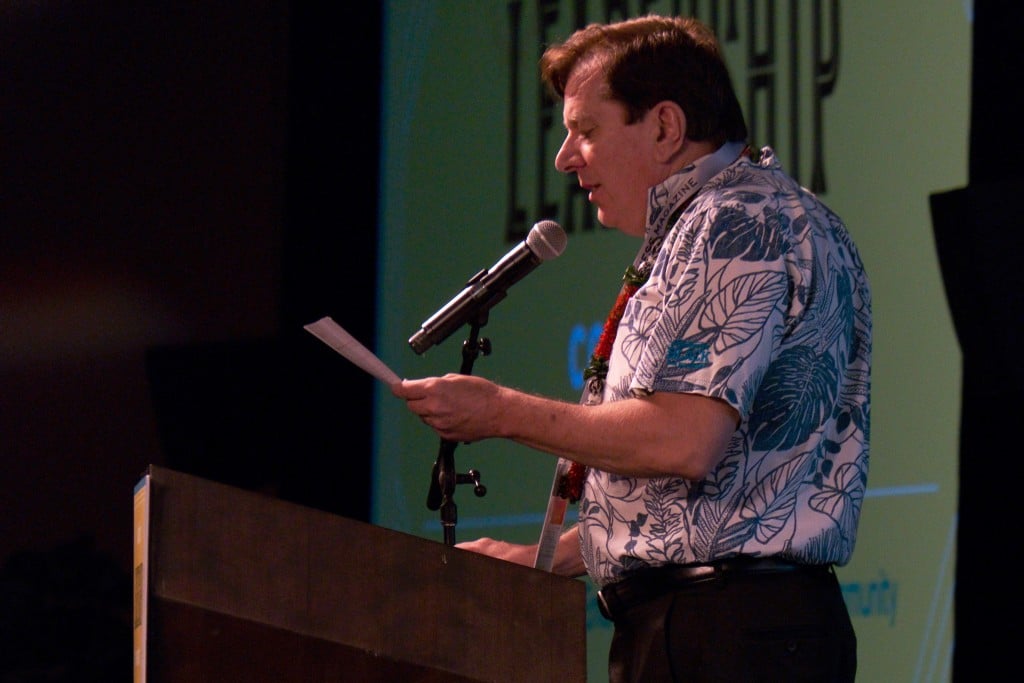 I am often asked, "Where do you get your story ideas?" The short answer is from everywhere and everyone.
I get story ideas when I walk past a construction site or a worn old building on my way to my next appointment. I get them talking to businesspeople, politicians, friends, strangers, neighbors and my wife. I get them in the shower or while driving or hiking. The world around me provides plenty of story ideas – far more than my team can handle.
Ideas come from everybody on the Hawaii Business team. We hold story summits once or twice a year and everyone on staff is invited – not just the editorial team. The rule is you must bring at least five feature story ideas and five short story ideas. The principle is that everyone has good ideas, not just reporters and editors. Everyone pitches their stories to the whole group and then we each get 10 votes to support our favorites. The top vote-getters immediately go on the schedule. 
One lens we use to assess stories is our editorial mantra: Big Issues, Useful, Accessible. The big issues affecting Hawaii include the high cost of housing, education, leadership and this perennial one: How do we compete in a global, national and local economy yet preserve what's precious about Hawaii? Most of these issues are too broad and complicated to tackle in a single story; instead, we take a slice or two of that big issue and dive deep.
The second part of that mantra is "useful," which means useful to our readers. For instance, if we see a common problem in the business community, we seek out local experts who offer smart and useful solutions. Three of our regular columns – 5 Steps, The Careerist and BizWiz – are all about useful advice to our readers, and many of our feature stories are too.
The final part of the mantra is "accessible." The design team led by Creative Director Janelle Kalawe-Ching works hard to make our articles pop off the printed page and at hawaiibusiness.com, and they win plenty of awards for their efforts. (On page 22, you can read about the 24 awards we won this year, including a big one as Best Regional Business Magazine in the country.) The designers use photos, illustrations and infographics to help tell our stories and grab your attention in ways that plain columns of text never will. That's part of what we mean by accessible.
We also mean accessible because our writers and editors try to make every word count. We know your time is valuable, so we don't waste it with verbosity or irrelevance. However, we do insist on sharing a laugh or two along the way and include a few stories that won't change your life but are fun or fascinating.
Here's another guiding principle in our story selection: If other local media are covering the issue effectively, we pass. There are plenty of stories and plenty of angles that don't get enough coverage, and we focus on those topics. And we leave breaking news to the TV stations and other daily media. Stories that are here today and forgotten tomorrow, or are constantly shifting like the Kilauea eruption, are not the best focus for a monthly magazine. We focus instead on stories that are interesting and useful to you for the long term. Oh, and Hawaii has to be central to the story.
Finally, how do we decide to write about one local company and not another? I ask these questions: What makes your company stand out among the dozens or hundreds of companies in your industry? Why would my readers care? If you have compelling answers to those questions, shoot me an email at stevep@hawaiibusiness.com.