My Favorite Things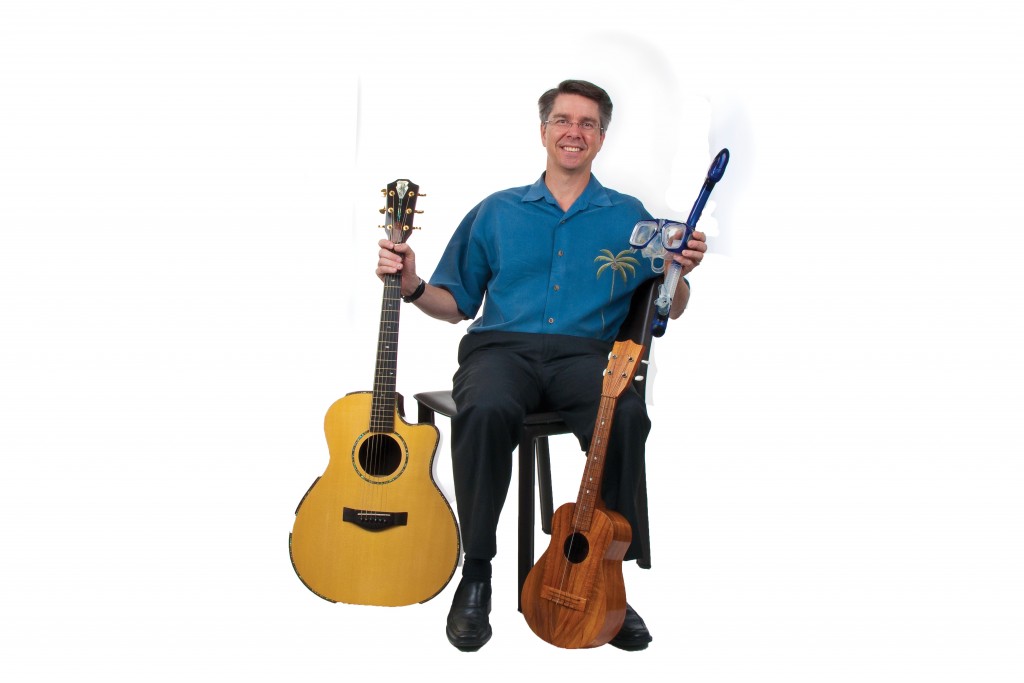 Kevin Roberts is president and CEO of Castle Medical Center, the only faith-based hospital in the state. During his downtime, he enjoys activities that, in a sense, bring him closer to God.
Music
Roberts has been playing acoustic guitar for 38 years. On Saturdays, he plays on the praise team at Kailua Seventh-DayAdventist Church. "It's definitely not my day job, but I have a good time," he says.
Hobby
Roberts has enjoyed woodwork-ing since ninth grade shop class. "The shaping of a natural piece of wood, the smell and then watching the grain pop out when you put finish on it — it's just very rewarding," he says. His most ambitious project was the guitar he's holding in this picture, which he estimates took about 200 to 300 hours to build.
Dive Spots
A certified scuba diver and avid snorkeler, Roberts likes Shark's Cove and Three Tables on Oahu's North Shore in the summer and takes out-of-town guests to the calmer waters of Hanauma Bay. He advocates for Neighbor Island spots like the Kona Coast, Kihei and Hanalei Bay.